10 Best Maui Family Activities Make for an Unforgettable Summer Holiday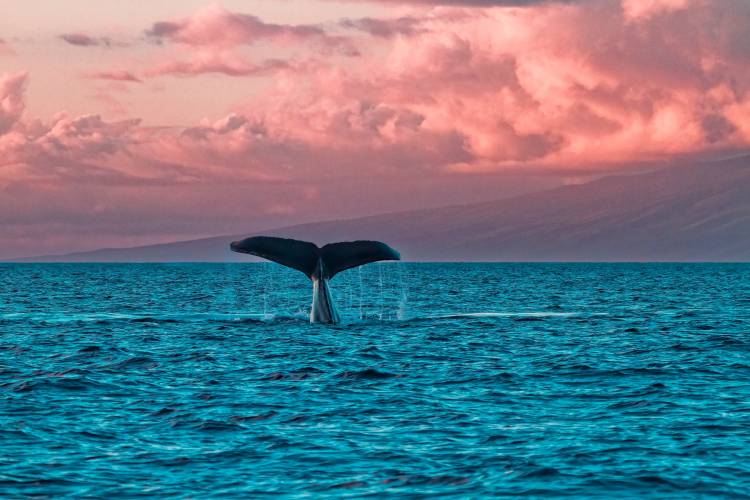 Are you looking for a summer vacation that has something for everyone in your family? Look no further than Maui, Hawaii! With gorgeous white sandy beaches, there are outdoor activities galore - from surfing to kayaking - as well as fascinating cultural experiences and plenty of chances to relax. 
Our Hawaiian paradise is the ideal spot for getting in some much-needed rest and relaxation while also enjoying exciting ocean and land activities of all kinds. We've rounded up the 10 best family activities that are guaranteed to create warm memories sure to last a lifetime so you can maximize your Maui vacation and make it a summer to remember!
Swimming and Snorkeling at the Beach in Hawaii
If you're looking for the best family activities for a summer vacation in Maui, swimming and snorkeling at the beach should be top of your list. Experience firsthand the brilliant hues of Maui's ocean water by plunging in for a swim or taking to the shallow waters with a snorkel to get up close and personal with vibrant coral and fish. The adventure doesn't stop there - you can also take the opportunity to paddle board, kayak, fish, or try skimboarding on Maui's beautiful beaches!
Take a Sunset Boat Cruise Along the Coast
Make your trip to Maui an unforgettable one for the whole family with a spectacular sunset cruise along the stunning coastal waters! Enjoy an evening of fun and adventure that will be remembered long after you leave paradise. Capture the stunning panoramic views of this lush Hawaiian paradise and let the day's worries fade away with each passing wave.
This is an ideal activity for couples to relax together, and even families with young children can take delight in spotting dolphins and other marine life on their first-ever boat ride. Best of all, you can end your evening with a front-row seat to one of Mother Nature's most beautiful performances – an unforgettable Maui sunset!
Enjoy a Hawaii Luau Show
Looking for something truly special to experience? Why not treat yourself to a luau show? You'll get all the entertainment, atmosphere, and culture that come with an authentic Hawaiian celebration.
Enjoy the mesmerizing sounds and sights of hula dancing, including swaying hips, twirling skirts, and graceful hand motions. If you want to take it up a notch, you can always catch some fire dancers performing jaw-dropping moves. Perfect to lighten the mood at a large gathering or make it an intimate night with loved ones - there is no better way to spend your time than at a luau show!
Spend a Day at Black Sand Beach
Spend a day at Maui's Black Sand Beach and uncover a unique landscape of black, yellow, and white sand. This beach is located on the rugged western coast of Maui, making for an amazing view of the sparkling blue water. With its dramatic cliffs and rolling surf, this beach provides the perfect backdrop for a peaceful stroll or swimming in the freshwater.
During low tide, explore rock formations along the shore—you may even be lucky enough to spot dolphins or turtles close to shore! With plenty of sun and shade from surrounding trees, this beach is an ideal spot to spend a leisurely day by the sea. Make sure to bring your picnic lunch to take advantage of this incredible experience!
Tour the Tropical Forest on an ATV or a Bike
Experience Maui's tropical forest excitingly and uniquely by taking a tour on an ATV or bike! Ideal for adventurers, this activity allows you to explore the island's beautiful scenery at your own pace. Take in incredible views of idyllic beaches, lush valleys, and dramatic mountain peaks as you journey through Hawaii's diverse landscape.
Journey with a guide who will teach you about local customs and culture along the way, or take a self-guided tour to truly get away from it all. With plenty of stops along the way to soak up the scenery, this once-in-a-lifetime experience is sure to be unforgettable!
Go Whale Watching from Lahaina Harbor
Experience an unforgettable day of wonder and beauty as you whale watches at Lahaina Harbor. From December to April, the harbor is a bustling hub for Humpback whales migrating through Hawaiian waters. Set off on your grand adventure with experienced local guides who will share intriguing facts and anecdotes about these awe-inspiring creatures while you observe them in their natural habitat. 
Whether you take a boat tour or spot whales from shore, you'll be sure to see plenty of spectacular sights along the way — including spouts, breaches, and tail slaps!
After your journey out on the open sea, head to shore and explore historical sites throughout Lahaina Town. So better book your vacation home rental in West Maui.
Snorkel off Hana Bay
Take in the enchanting coral reefs, fish, and marine life at Hana Bay. A popular snorkeling spot located on Maui's east coast, this picturesque bay offers breathtaking views and crystal-clear waters. Swim alongside vibrant schools of tropical fish and explore a wide variety of corals — including colorful brain corals, sea fans, and black coral trees.
Keep your eyes open for sea turtles and other marine life such as eels and octopuses! With its calm waters, Hana Bay is ideal for beginners or experienced snorkelers alike looking to experience Hawaii's underwater world.
Swim with Sea Turtles
Discover the incredible underwater world of Hawaii's gentle sea creatures by snorkeling and swimming with sea turtles. Off Hawaii's shores, you may spot turtles in a variety of colors — including green and hawksbill — while they feed on algae and seagrass in the shallow waters. While observing these majestic animals, take in the crystal clear waters surrounding them and admire the rich coral reefs underneath.
Keep an eye out for other marine life such as octopuses, eels, and colorful fish that inhabit these tropical waters!
Drive Through Upcountry Maui
Experience a different side of Maui by taking a scenic drive through Upcountry Maui. This region is known for its rolling hills, green pastures, and breathtaking views of the island. Make sure to have your camera ready!
Start at Ulupalakua Ranch in Kula and take the old highway winding up to Haleakala National Park. Along the way, you'll pass through picturesque villages, enjoy views of Central Maui and spot vibrant fields of lavender and sunflowers. Stop for lunch at Mama's Fish House for some freshly caught seafood or stop at Surfing Goat Dairy for some delicious cheese samples - there's something for everyone!
Visit Haleakala National Park
Take in the breathtaking views of Maui's volcanic landscape at Haleakala National Park. This stunning park offers spectacular views of its dormant volcano, Haleakala, which rises 10,023 feet above sea level. On a clear day, you can even get a peek at the neighboring islands of Lanai and Kaho'olawe.
Don't forget to take a drive along Crater Road for an up-close view of this unique environment. You can also spend time exploring the many walking and bicycle trails throughout the park or take part in ranger-guided programs to learn more about this incredible landscape.

Make Maui your next getaway destination! From its picturesque beaches to the multitude of activities, Maui has something for everyone in the family. Laze away on a stretch of white sand or take part in thrilling experiences like surfing and snorkeling - you'll surely have an unforgettable time here!
And if you need help deciding what to do make sure to check out our top 10 best family activities so you can make your summer vacation in Maui truly memorable! There's no shortage of fun things to do here on the beautiful island so don't let this opportunity pass you by - start planning your next summer getaway today!