Kaanapali Alii - A Top Maui Vacation Beachfront Hotel Resort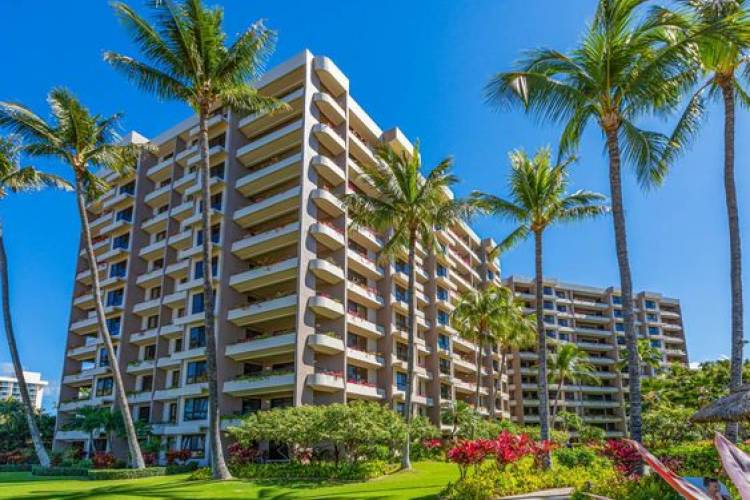 The beautiful oceanfront town of Lahaina in West Maui is a wonderful area to stay for your vacation in Maui. It's ideal for visitors who prefer a place that offers plenty of things to see and do. The best part about staying in Lahaina is everything is within easy reach. Depending on where you stay, most places are only a few blocks away.
If you are going for a holiday getaway to Maui soon and are thinking of staying in Lahaina, check out Kaanapali Alii Resort. Located in the beachfront resort area of Kaanapali, Kaanapali Alii is a luxury hotel-condo complex with tons of amenities ideal for couples, friends, and even families with kids.
Kaanapali Alii Resort Overview
Kaanapali Alii is a luxury condominium located in the posh area of Kaanapali on West Maui. This area is famous for its beautiful beach, the Kaanapali Beach, named one of America's Best Beaches. Across the beach, you will find some of the island's most popular hotels and resorts, such as the Marriott's Maui Ocean Club, Hyatt Residence Club, and more. But if you would prefer to stay at a vacation rental in Maui with top amenities like a full kitchen, the Kaanapali Alii is ideal. This luxury condominium complex is only a mere 10-min walk away from Kaanapali Beach.
Sitting on an 8-acre land, the Kaanapali Alii offers holidaymakers high-end amenities and easy access to some of Kaanapali's best dining spots, shopping areas, and entertainment facilities. It's an oceanfront property, which means you will wake up every day to the gorgeous views of the sea.
Sprawling Condo Complex
Kaanapali Alii is an upscale tropical retreat with 264 exclusive condos spread across four 11-story building complexes. You can choose from one-bedroom to two-bedroom condos with sizes ranging from 1500 to 1900 square feet. Each unit is elegantly designed and has a fully equipped kitchen complete with cooking and dining amenities. There's also a comfortable living space where you can relax and watch TV after a whole day spent exploring Kaanapali.
Each rental unit has two full bathrooms as well as a full-size washer and dryer. Equipped with a central air conditioning system and an oversized window, you are guaranteed to have a comfortable and relaxing stay at Kaanapali Alii. Of course, you can adjust the indoor temperature to your liking. But if you prefer to breathe fresh air, you can step into the private lanai. Depending on your unit's location, you can enjoy the expansive mountain views, ocean views, or garden views from here. It's also a great place to have some coffee and watch the sunrise or sunset.
Luxury Amenities and Facilities
Located in the heart of Kaanapali, the Kaanapali Alii is within easy access to some of the top tourist spots of Kaanapali. But if you simply want to chill out at your condo, you will not run out of fun things to do. This oceanfront vacation rental property has high-end amenities and entertainment facilities for guests to use.
As you enter the resort complex, you will be greeted by a palm-tree-lined driveway. At your right is a spa and fitness center where you can relax and rejuvenate. There's also a spa, which you can book by appointment from 10 AM to 5 PM. Here, you can enjoy personalized massage therapies and other services. The resort's fitness center is open from 5 AM until 10 PM and is equipped with various equipment, including cardio machines and TVs. But the best part about this fitness center is that it opens to the scenic views of the West Maui Mountains, including the perfectly manicured gardens of the Kaanapali Golf Resort.
Yoga enthusiasts can also use the yoga stretching studio on-site. Sometimes, fitness classes are being offered in the fitness center and on the oceanfront lawn. There is also a tennis court that is open from 8 AM to 9 PM. Here, you can enjoy a game or two or participate in the tennis clinic that's being offered once a week.
Relaxing and Spacious Grounds
When you stay at Kaanapali Alii for your vacation in Maui, you will be staying at the most luxurious resort accommodations on the island. The grounds are spacious and relaxing. Scenic pathways will lead you through the immaculate garden that surrounds the recently renovated pool area. A path will lead you towards the famous Kaanapali Beach. But if you prefer to swim in the pool, feel free to use the resort's in-house pool.
Kaanapali Alii has a two-tiered freshwater pool area where you can cool down under the Maui sun. There's also a separate splash pool for the younger kids and an upper pool that offers a tranquil spot to relax while surrounded by a serene setting. Aside from the swimming pools, there are also two Jacuzzi spas and lounge chairs in the pool area, perfect for lounging and reading a book.
Beachgoers can grab a towel from the pool service desk to use at the beach, which is only a few steps away. At the beach, you can rent a cabana or take advantage of the complimentary chairs. Here, you can watch the catamarans sail by or observe other beachgoers playing in the sand. And if you happen to be here during the winter months, you could be lucky enough to spot some humpback whales playing at sea!
Easy Access to Fun Activities
Kaanapali Alii is located in the middle of Kaanapali, so everything is easily accessible from here. Not only is it walking distance from the famous Kaanapali beach, but it also gives you access to a myriad of fun ocean activities and other entertainment facilities. You can take the catamaran directly from the beach and go cruising in the waters. Or better yet, book a fun snorkeling tour. 
For a more romantic way of spending your time in Kaanapali, go for a romantic dinner cruise. You will be treated to delicious Hawaiian cuisines and some cocktail drinks with romantic sunset views in the background during your cruise. For the more adventurous types, you can go parasailing, jet-skiing, stand-up paddleboarding, and more!
Given the wealth of activities you can enjoy in Kaanapali, it's no wonder why many tourists would prefer to stay in this area during their holiday to Maui. Since the area is popular among holidaymakers, you better book your vacation rental at Kaanapali Alii as early as you can!