Maui Fall Activities: A Calendar of Events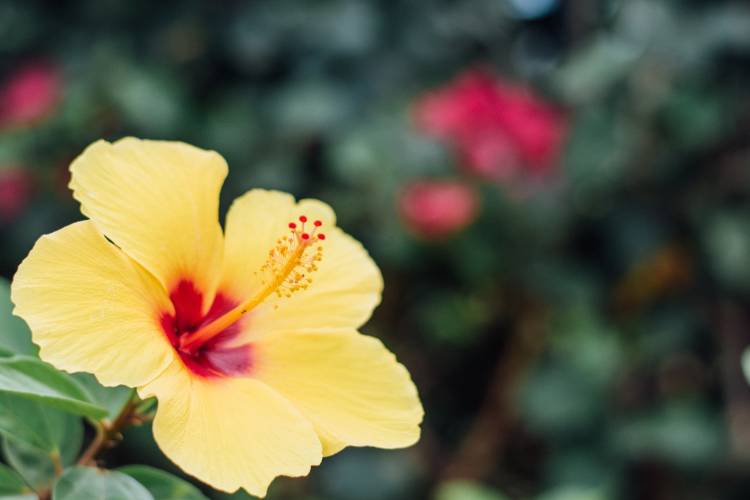 The fall season is a time for celebration in Maui! There are a variety of events and festivals taking place throughout the months of September, October, and November. Whether you're looking for family-friendly fun or want to enjoy some delicious foodie experiences, Maui in the fall has something for everyone.
 If you are looking to escape the crowds during your fall vacation, then come visit Maui in the early fall. The island will be less crowded and there'll still be plenty of activities for all ages! Here is a list of some of the most popular events during the fall season. Be sure to mark your calendars and join in on all the fun!
Annual Halloween Celebration in Lahaina
What's more fun than a fall holiday on Maui? The annual Halloween celebration in Lahaina is known as the "Mardi Gras of the Pacific" by locals and tourists alike. With thousands coming out for this annual event to enjoy child-friendly activities while they're here (including an adult costume contest), it will be an experience you don't want to miss!
The kids' Halloween costume parade is the perfect way to celebrate this spooky holiday. Prizes will be awarded for Most Creative and Best Décor, so come dressed up in an ingenious outfit that'll leave everyone laughing! The party doesn't stop there; live music continues until midnight with plenty of opportunities left over.
Annual Festival of Aloha
Have you ever wanted to experience a month-long festival where there are multiple events celebrating the native culture and traditions of Hawaii? Festivals Of Aloha is an event taking place all over this beautiful state. It usually starts in September, but the celebration can last until October, and you will witness a lot of wonderful cultural events.
You'll witness various cultural events such as sharing native Hawaiian culture and traditions most of them taking place in regions like Lanai or Molokai; besides that visitors may also expect concerts by talented local musicians.
The Maui Festival of Aloha is a time to come together and celebrate the spirit of aloha. This event features a variety of activities, including hula performances, arts and crafts fairs, and delicious foodie experiences. Be sure to mark your calendars and join in on all the fun!
Maui County Fair
The County Fair is an annual event that takes place at the War Memorial Complex in Wailuku. The event features a variety of attractions and activities for all ages, including a carnival, live entertainment, food booths, and more. The county fair has been canceled for 3 years in a row because of the pandemic but hopefully, they will resume in 2023.
The fair is a great way to experience the culture and traditions of Maui, and it's an event that you won't want to miss! The Maui County Fair is a great community event for visitors and locals to enjoy.
The opening ceremony includes the always exciting Parade, the celebration starts on Thursday afternoon with festivities continuing through Sunday evening when people can stop by any number of carnival rides or check out food competition companion events like this year's Fire Department chili cook-off!
Hawaii Food & Wine Festival
Foodie alert! Experience the finest food and wine from around the world at this year's Hawaii Food & Wine Festival . The event draws many internationally known master chefs, culinary experts, or wine dealers and makers during three days of mouthwatering events!
With workshops on different themes such as cooking with local ingredients, you can participate by simply registering for fun competitions. The Hawaii Food & Wine Festival is a not-for-profit organization that strives to bring national and international attention to the extraordinary culinary talent of Hawaii.
In just 9 years, they have expanded from 30 chefs in Waikiki Beach to across three islands including Maui with more than 120 participants ranging from professional cooks/chefs as well local farmers who provide ingredients used at events throughout this period making it one big celebration!
Hawaii Food & Wine Festival events take place in West Maui and is close to all our Maui vacation homes and Lahaina and Kaanapali condos for rent.
Maui Ukulele Festival
The Maui Ukulele Festival  is an annual event that takes place in the courtyard of the Maui Arts & Cultural Center located in central Maui, Kahului. This year it will be on September 29th. The festival features a variety of ukulele performers, workshops, and vendors. Bring your mat, or chair, to enjoy an afternoon with other ukulele enthusiasts!
The Maui Ukulele Festival is a great opportunity to learn about different types of ukuleles, share native Hawaiian culture, and meet other passionate players. Whether you're a beginner or a seasoned player, you're sure to have a great time at the Maui Ukulele Festival.
 Restaurant Week Wailea
If you're looking for a great way to enjoy your favorite acclaimed restaurants in Wailea, then book a vacation rental during the fall this year. The dates for 2022 have yet to be announced. For two days this November guests can get three courses at fantastic prices ranging from $29-$59 per person!
It's also important that we mention the good cause of the event- proceeds generated by these events go towards donating to the Maui Food Bank, so foodies better unite!
During Maui Restaurant Week, you'll have a wonderful opportunity to enjoy three-course meals at some of the best restaurants and local vendors in Wailea. This is a great event for foodies, and it's also a great way to support a cause. Be sure to book your vacation rental early so you don't miss out on this great and fun event!
So, these are some of the best Maui fall activities that you can enjoy on your Maui vacation. Be sure to add them to your list and have a great time!