Pohailani Resort Condo Spotlight: An Oceanview Condo in Paradise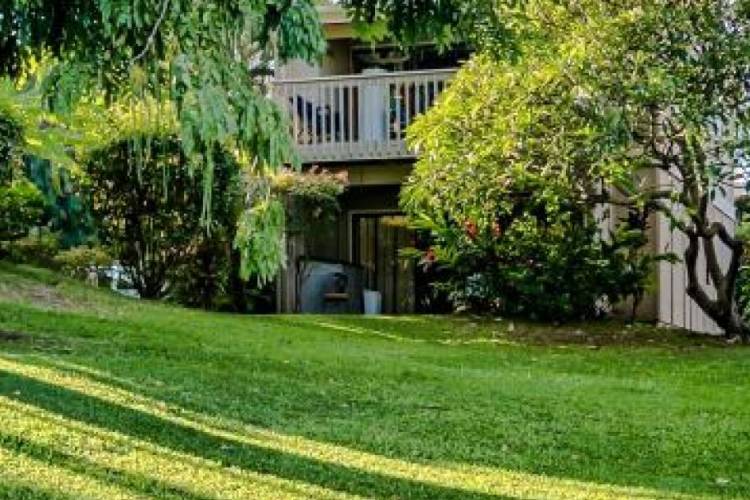 Pohailani Resort offers an unforgettable Maui experience unlike any other. Situated on the oceanfront, you will find 9 acres of paradise full of landscaped botanical gardens and tropical flowers to explore. After soaking in the sights, pick up a game of tennis or basketball on their courts, or splash around in one of the two pools. And when it's time to relax, lounge around on the oceanfront promenade while watching stunning sunsets and marine life passing by. With three BBQ areas, picnic tables, and chairs, Pohailani Resort is an ideal place to enjoy your favorite beverages and meals with family and friends. Come experience this Hawaiian oasis today! 
Pohailani condo resort is the ideal destination for your next Maui-based vacation. With a long history of providing comfortable lodgings and enjoyable experiences, you can rest assured that you'll be taken care of. Each condo features a spacious lanai ready to transform into your island sanctuary, offering breathtaking views and an unforgettable experience. Guests rave about their stay at Pohailani and can't help but return year after year to recharge surrounded by the beauty of Maui. No matter your location, you'll find yourself feeling right at home in one of Maui's premier condo vacation rentals.
Hawaii Vacation Property Specifics
Nestled in the heart of Maui, the Pohailani vacation condo resort has been providing guests with delightful and comfortable experiences since its inception. From the roomy lanai views and comfort of each condo to the natural beauty that envelops you upon entering the property, Pohailani is sure to offer an unforgettable vacation experience. Those who have stayed here before often return year after year, captivated and enthralled by the warm and inviting atmosphere. Regardless of where you stay around the complex, you will undoubtedly feel right at home in one of Maui's premier rental properties. Pohailani is truly the ideal destination for your trip to Maui.
West Maui Hawaiian Destination Getaway
Pohailani Resort is located in the beautiful West Maui region of Hawaii. Nestled between the world-class golf resorts of Kaanapali and Kapalua, this small resort offers stunning oceanfront views and an idyllic tropical oasis. Pohailani Resort is just a short walk away from shops, restaurants, museums, and other attractions in Kahana. Guests can enjoy two pools, tennis courts, BBQ areas with picnic tables, and stairs to a sandy beach. With all oceanfront studios featuring large lanais, Pohailani Resort provides guests with an unforgettable Hawaiian vacation experience.
Hawaii Resort Amenities
When you stay at the luxurious vacation lodging property, you're welcome to explore and experience all that the island wonderland has to offer. The maintenance and cleanliness of the property are immaculate, providing an atmosphere of tranquility for all guests. Whether you're taking a dip in one of the two private swimming pools or grabbing a cold beverage while lounging on the inviting Hawaiian sun, each moment spent here will be simply unforgettable. Make memories and indulge yourself in this paradise today!
Nothing says relaxation like a luxurious soak in your own Jacuzzi spa. Whether you want to unwind after a long day or need to give yourself some vacation-inspired "me time," treating yourself to some Jacuzzi pampering is the perfect way to go. And why stop there? Just take a few steps and you can have your feet on the silky sand of the beach. So make sure this holiday season you give yourself the pleasure of a Jacuzzi soak complemented by an amazing view of white-sand beaches.
Staying in a Maui condo rental is the perfect way to experience the local eats while still having all of the comforts of home. Rather than relying on being able to find great food nearby during a stay, visitors can take advantage of their fully-equipped kitchen and create delicious meals that are unique to their group. This allows for an unforgettable vacation, as those staying in one of these rentals have the opportunity to craft special dishes that reflect the flavors and ingredients available on the island. Whether you're an experienced chef or just learning your way around a kitchen, this is sure to be a great experience.
Vacationers seeking oceanfront living won't be disappointed by the amazing range of options available. From the airy, luxurious feel of a vacation rental with its lofted blue ocean views to the serenity of an Hawaii oceanfront villa where you can drift off to sleep listening to the sound of waves crashing against the sand. For those who wish for a more immersive experience, stay in a boat and discover new depths and wonders every night! Whether you choose an oceanfront property or take to the open water, get ready for an unforgettable experience.
Places to Visit
Pohailani Resort is a beautiful Hawaiian tropical oasis located in Kahana, just 15 minutes north of Historic Lahaina. Guests can enjoy 9 acres of flower-filled grounds with 2 pools, a tennis/basketball court, BBQ areas with picnic tables, and stairs to the beach. The resort is conveniently located near many shops, restaurants, and attractions.
For those looking for a great place to eat, Pohailani Resort is close to some of Maui's best restaurants. From casual beachfront eateries to fine dining establishments, there's something for everyone. For those who want to explore the area further, the nearby Ka'anapali and Kapalua world-class golf resorts offer plenty of activities and attractions. There are also plenty of beaches and parks nearby for visitors to enjoy.
Near Pohailani Resort, guests can also explore the Old Lahaina Luau and some of Maui's historic sites such as Ulukou Archaeologic Site & Museum, Moku'ula Island, and the Waianapanapa State Park. There are plenty of activities to enjoy at nearby beaches like Nakalele Blowhole, Honolua Bay, Kahekili Beach Park, and Kapalua Bay. To experience nature up close and personal, visitors can go snorkeling or whale watching in the crystal clear waters off the coast. Those looking for a more leisurely activity might want to visit the nearby golf courses or take a scenic drive down Hana Highway.
Book Your Vacation Rental Now
Pohailani Resort welcomes all travelers to come and experience the many wonders of Maui. Come explore the local culture, appreciate the stunning natural beauty, and relax on our 9 acres of lush flower-filled grounds. Enjoy a wide variety of activities such as snorkeling, whale watching, and golfing nearby. Our friendly staff is eager to provide you with a memorable experience that will make your stay in Maui unforgettable. Book your reservation today and start planning your perfect vacation in paradise!