Puamana Maui Condo Rentals - A Dream Hawaii Vacation Awaits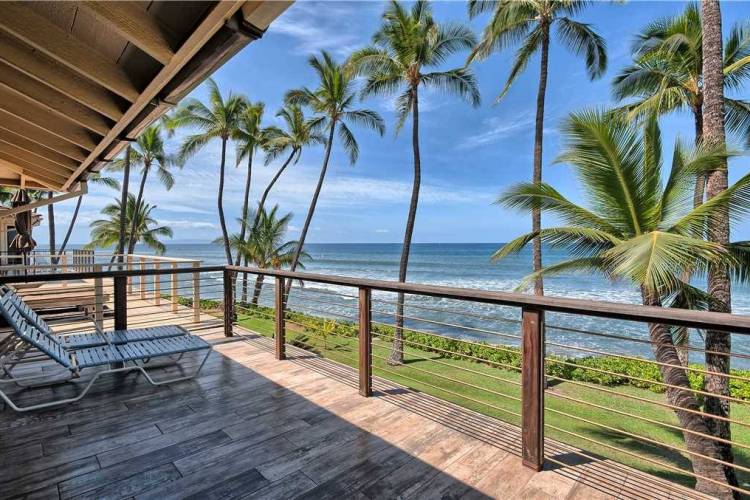 Maui's west side town of Lahaina is one of the most sought-after vacation destination locations in the world. People travel from all over the globe to experience the West Maui vibes of relaxation and enjoyment. And if that's exactly what you're looking for during your next holiday getaway, then take your vacation to the next level at the Puamana Maui Condo Rentals.
At Puamana Resort, you'll be staying in a beachfront community that includes high-end, low-rise townhome condos situated amongst tropical landscapes. You'll have the option to choose from 1 bedroom to up to 4 bedroom vacation rentals that are spacious, up-to-date with the latest in amenities, comfort, and more to make your next Hawaii vacation the best yet.
Lahaina Beachfront Condo Rentals
Located on 30-acres in the sunny town of Lahaina, you won't have even to leave the grounds to experience all you need for a vacation in paradise. On the property are swaying palms, banyan trees, an excellent gym, a quiet oceanfront pool with an oasis and a dolphin pool feature that's great for the kids. Just grab your bathing suit, your favorite book and relax by the pool in the beautiful Hawaiian sunshine.
Of course, you may want to leave the property now and then to see what's happening along Maui's west side. If that's the case, don't worry because you won't have to travel far to experience all the fun and excitement Maui has to offer. Nearby are some great ocean activities and Island activities, restaurants, shopping stores, beaches, and you guessed it, some of the top golf courses. If someone in your vacation crew is into golf, then make sure to take them to the nearby Kaanapali Golf Course which is one of the best in the entire world.
Quick FAQ - How far is Puamana from...
Front Street Lahaina?
The condo rentals in the secure gated community of Puamana are just a short walk from Front St. and all its activities and attractions.
How far from Kaanapali?
6 miles or a 14 min drive
How far from Kapalua?
11.9 miles or a 26 min drive
How far from Kahului Airport?
22.8 miles or a 38 min drive
So whether it's time by the pool and on the beach that appeals to you or exploring the beauty that Maui has to offer, you can rest assured that picking a Puamana condo as your vacation rental is an excellent idea because all that and more will be right around the corner. If you're still interested in seeing what else is available in terms of rentals on Maui, then please check out some of our other rental options. We also offer exclusive deals on some great places to stay on the island, so make sure to do your research and contact us if you find a rental that appeals to you.
We look forward to servicing you for your next vacation on Maui. Have a great week and a hui hou!