Sands of Kahana - Top West Maui Vacation Rental Spotlight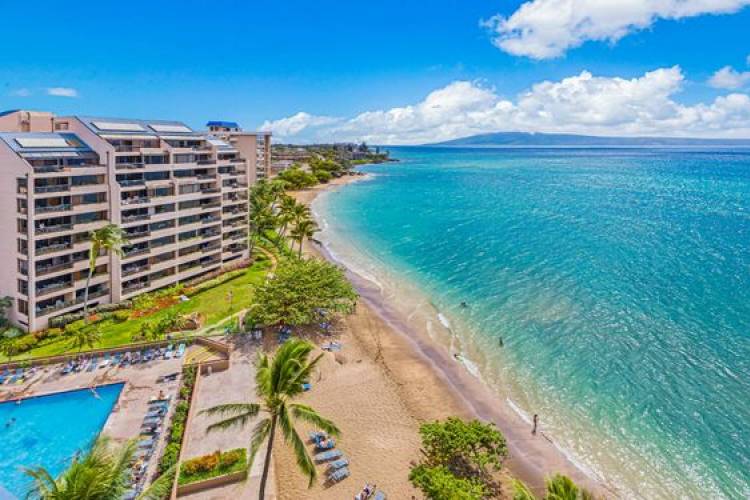 Lying along the west coast between the shores of Kapalua and Kaanapali, the Sands of Kahana is a condominium property in Lahaina with a nice little beach and opens to the stunning views of the nearby islands. When you stay at this vacation rental property, you can choose from one-bedroom, two-bedroom, or three-bedroom condominium units. Each unit comes equipped with various amenities, including a washer and dryer, a fully equipped kitchen, and a private lanai. 
If you're heading to Maui for a holiday and are looking for a place to stay, consider staying at the Sands of Kahana. It has everything you would need for a relaxing stay and is only a few minutes away from the famous attractions in Lahaina. 
Sands of Kahana Resort Overview
The Sands of Kahana is a deluxe beachfront condominium complex in Lahaina, midway between Kaanapali and Kapalua resorts. This resort complex has been a long-time favorite among frequent travelers to Maui as it features an atmosphere of relaxation while offering fabulous views of the ocean. The resort sits on more than 7 acres of beachfront property and consists of four buildings with 196 units.
The well-manicured lawns of the Sands of Kahana have two separate swimming pools, a water play area for children, tennis courts, hot tubs, and a miniature golf course. All these facilities will be available for all guests to use. 
Fully Equipped Condominium Units
There are 196 condominium units in the Sands of Kahana, spread across four buildings. Depending on the size of your group, you can choose to stay in a one-bedroom, two-bedroom, or three-bedroom condo unit. Each unit features a washer and dryer, a fully equipped kitchen, and a private lanai with spectacular views. Most of the units have oceanfront views, and you'd be able to enjoy more ocean views on the higher floors. Meanwhile, lower floor units open to the views of swaying coconut palm trees and partial views of the ocean.
The one-bedroom vacation rentals at the Sands of Kahana range from 670 square feet to 835 square feet, spacious enough to accommodate four guests. Some units feature king-sized beds in the master bedroom and queen sofa sleepers in the living room. The balconies are about 110 square feet and come with seating for four or more guests. Meanwhile, the two-bedroom condo units are between 1,535 square feet to 1,660 square feet in size. These bigger West Maui vacation rentals are located on the corners of each building. These units receive plenty of natural light due to the additional lanais and oversized windows. 
If you are traveling in a big group, the three-bedroom condo unit would be a suitable choice. You can choose between a single-level suite and a penthouse-style condo when you book these units. The difference is that for the Penthouse-style condo, the third bedroom is in an upstairs loft.
Facilities and Amenities in the Sands of Kahana
When you stay at the Sands of Kahana, you will be given access to various amenities similar to luxury resort properties. There are two swimming pools and play areas for the kids. Guests will also have access to the tennis courts and miniature golf course.
The Sands of Kahana comes with its own on-site restaurant, the Beach House Bar & Grill, which serves breakfast, lunch, and dinner. It's open from 7 AM to 10 PM and hosts a daily happy hour and food and drink specials. 
There are also workout facilities within the Sands of Kahana. It can be accessed using your own key and comes with an array of cardio and weight equipment. If you feel like having barbecues for dinner, feel free to use the outdoors, which you can find all over the property. There's also a little beach only a walking distance away from the property. You will be provided with facilities for snorkeling, stand-up paddleboarding, and other water sports equipment.
Centrally Located in Lahaina
The Sands of Kahana is located in the historic town of Lahaina and is only a few minutes drive to the famous Kaanapali Resort Area. In Kaanapali, you will find several great restaurants and shops, especially at Whaler's Village, a beachside mall with a whaling museum. You will also be close to the various local activities in Lahaina, including the Lahaina harbor, from where most of the whale watching and snorkeling tours would depart.
If you want to tour around Maui, feel free to approach the concierge of the Sands of Kahana. They will be happy to arrange this for you. You can book snorkeling tours, sunset cruises, whale watching tours, surfing lessons, zipline tours, horseback riding tours, and more!
Indeed, the Sands of Kahana offers some of the best vacation rentals in Maui. Whether you're coming here for a family holiday, honeymoon, or family reunion, this condominium complex will make your holiday to Maui even more relaxing.