Top 2021 Maui Vacation Holiday Events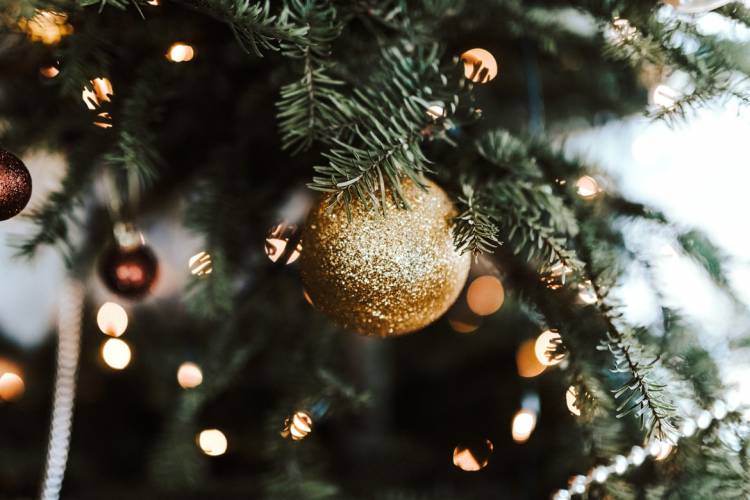 Are you thinking of going on a vacation to Maui this December? If you are, then you are indeed making the right choice! December is a wonderful time to visit the Valley Isle because lots of fun events and activities are happening all over the island. Everyone is in a festive mood, so you can feel the spirit of Christmas wherever you are on the island. You can take pictures with Santa at the beach, shop at the farmer's markets, or participate in some fun activities!
Below, check out this list of events to look forward to in Maui this Holiday 2021.
Wailea Window Wonderland
Christmas won't be complete without Santa Claus! So, from December 4th to 18th, the Shops at Wailea will be hosting Santa, giving families and kids a chance to capture wonderful memories with Father Christmas. The event, known as the "Wailea Window Wonderland", is free for everyone. You are welcome to take as many pictures as you can with Santa Claus.
But since we are still in the middle of a pandemic, safety precautions have been put in place. Santa will be seated behind a storefront window at The Shops' Upper Valley, and this is where people can take pictures with him. Meanwhile, Santa's elf will be going around to hand out free treats, such as the Peppermint Macadamia Nut Cookies made by the Honolulu Cookie Company. To ensure the safety of everyone, event organizers have implemented health and safety precautions, such as the wearing of a mask and social distancing measures.
Papa Hula at The Shops at Wailea
Another Holiday event that The Shops at Wailea will be hosting for Holiday 2021 is the Papa Hula. Happening from December 3rd to the 31st, this event showcases the art of the Hawaiian hula dance. In this complimentary dance workshop, everyone is welcome to participate in hula lessons, including an overview of the music and instruments used for the hula dance. Participants will also learn more about the costumes and accessories used for the dance and the meanings behind the different dance movements.
Ideal for all ages, Papa Hula, is an event that celebrates the Hawaiian way of life. It's a must-see for all visitors in Maui as it's a wonderful opportunity to learn more about Hawaiian culture and tradition. But this is not the only event that The Shops at Wailea will be hosting this December. As a premier shopping and dining destination in Maui, The Shops at Wailea is home to several boutiques, shops, galleries, and restaurants. If you are staying at a vacation rental in West Maui, the Shops at Wailea is about a 30-min drive away. 
The Lahaina Arts Society Art Festivals
If you are into arts, you should definitely check out the Art Festivals at Lahaina Cannery Mall in Lahaina. From November 28 until December 26, The Lahaina Arts Society Art Festivals will be having an art exhibit at the Lahaina Cannery Mall. It will take place every weekend from 9 AM until 4 PM. Aside from admiring the art exhibits, visitors will also have a chance to interact with the members of the Lahaina Arts Society. Local artists will be displaying their masterpieces, from paintings, photography to jewelry and ceramics.
The Art Festivals will be held at Lahaina Cannery Mall, a shopping mall in Lahaina, and the island's only fully enclosed, air-conditioned mall. If you want to be close to the event, you can stay at one of the vacation rental properties in Lahaina, such as the Lahaina Oceanfront Estates. This place is only a walking distance from the Lahaina Cannery Mall.
Hawaii Food and Wine Festival 
Foodies, rejoice! On December 8, 2021, Hawaiian Airlines will be hosting the Hawaii Food and Wine Festival in Hawaii, with some events happening on the island of Maui. In Maui, the event will be taking place at the Humble Market Kitchin by Roy Yamaguchi. This culinary event, known as "Now You See It, Now You Don't," will feature magical culinary performances by world-renowned chefs who will be creating dishes that are so delicious that it's guaranteed to be gone in the next minute!
Aside from the Executive Chef of Humble Market Kitchin, Matt Dela Cruz, some of Maui's finest chefs are also expected to participate in this event, including Chef Taylor Ponte, Chef Rich Rosendale, as well as Chef Pichet Ong, who is a Michelin Guide and James Beard Award-recognized pastry chef. They will be creating five-course dinner meals using fresh local ingredients and featuring signature flavors. Located in Kihei, the Humble Market Kitchin is a contemporary dining spot that opens to the sweeping ocean views.
Christmas 5K Run and Santa's ½ Mile Keiki Dash
Holidaymakers fond of running or walking should join the  Christmas 5K, 1 Mile Walk, or Santa's ½ Mile Keiki Dash. Happening on December 19 in Paia, a small town on the northern coast of Maui, this marathon is open to everyone. There will also be a special race for kids eight years old and below.
The 5K race will start at 7:35 AM, while the 1-mile walk will begin immediately once the 5K runners leave the start line. It will start at the parking lot along the bike path and back! Organizers of the event will also be collecting donations for the Maui Food Bank, which aims to provide hunger relief to those in need.
The Maui Gift & Craft Fair
From November 28 until December 26, Lahaina Gateway will be hosting the Maui Gift and Craft Fair every Sunday. Happening from 9 AM to 2 PM, more than fifty vendors will be participating in this fun event. Aside from the free admission, visitors can also avail themselves of free parking. You can expect a variety of displays from local artists and vendors, such as paintings, jewelry, photography, arts & crafts, and more. 
The Maui Gift and Craft Fair is a weekly event offering a one-stop-shop for all your gift-giving needs. There will be lots of fun activities for the kids, plus food stalls selling a variety of food and refreshments. The Lahaina Gateway Plaza is located at Keawe St in Lahaina. If you want easy access to the event, stay at any of the vacation rentals in West Maui.