Top 5 Maui Historical Sites You Can't Miss Visiting During Your Stay!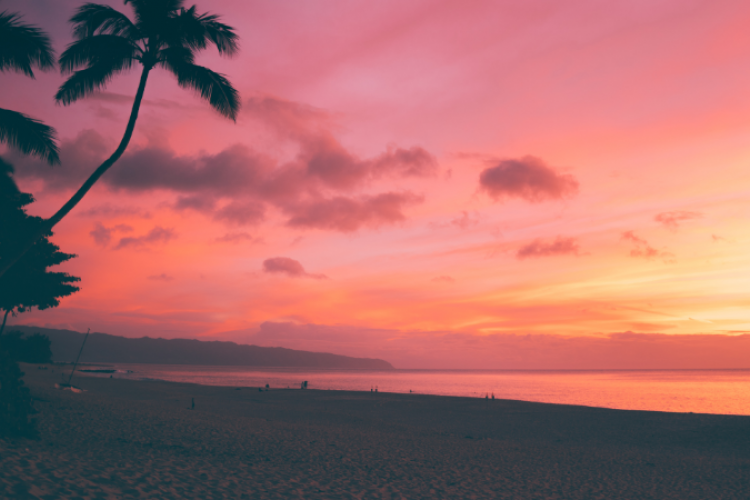 If you're planning a stay on Maui, there's a lot more than just the beaches and resorts waiting for you. Several locations show off the diverse and storied history of this vibrant island paradise. These five places offer visitors an opportunity to uncover new perspectives on the captivating past hidden within Maui's small towns and cities. From historical parks full of ancient artifacts to homes where famous figures lived hundreds of years ago, travel through Maui in a way unlike any other by exploring its unique cultural heritage firsthand.
Lahaina Front Street
Lahaina Front Street is a historic and vibrant destination in the heart of Maui. Dating back to 1820 - 1845 when Lahaina was an important port for whaling ships from around the world, what was once known as Alanui Moi, or 'King Road', now boasts shops, restaurants, and bustling harbor activity. With its unique boutiques, historical attractions, and sailboats cruising by, you can find something to satisfy every traveler's needs. Enjoy a little adventure exploring the colorful street or simply relax and take in the beauty that this iconic site has to offer while staying in Lahaina Oceanfront Estates. There's no question why Lahaina Front Street is such a favorite amongst locals and tourists alike.
The Hale Pa'i Printing Museum is a must-see destination for anyone interested in art, history, and culture, and is conveniently located near many or our Lahaina vacation home rentals like Alaxandra's on Front Street. Located in Lahainaluna High School the museum showcases traditional Hawaiian techniques and designs made with woodblock printing. Visitors can learn about this ancient craft and observe the museum's master printer crafting unique prints of everything from maps to artwork. With rotating exhibits and an interactive museum experience, this museum offers something special for all ages. Whether you're an aficionado of prints or simply curious about the local culture, the Hale Pa'i Printing Museum provides an enjoyable and informative opportunity to embrace Hawaii's wonderful museum scene.
Not only is this beautiful beach park located close to our Aston Kaanapali Villas hotel rentals, its name is also rich in history. Kahekili was an extraordinary leader, considered to be an unstoppable force and a living tribute to the Hawaiian God of Thunder. His eagerness to conquer extended beyond the land and he became renowned for having built himself an extraordinary house of bones. By the time of his death, all the inhabited islands in Hawai'i had come under his rule – that is, apart from the largest island. Kahekili's ambition was unmatched – even centuries later he remains an illustration of greatness and strength in Hawaii's history.
Maria Lanakila is a historically significant place of worship located in the heart of Lahaina. Established over 170 years ago by Father Aubert, this sacred place brings together many who believe in and appreciate its rich history and vibrant culture. As such, it has become known as the Cradle of Faith in Maui. Maria Lanakila was officially dedicated on September 8, 1858, although it had already been providing spiritual nourishment to the people for 12 years prior. Its presence continues to be felt today by those who visit and are blessed with the opportunity to experience its pastoral beauty.
Maria Lanakila Catholic Church has a long history and is the oldest continuously operating parish in Hawaii. Founded in 1856, it predates the founding of the Republic of Hawaii by 34 years! For years, this church has welcomed those of all faiths who seek to learn about religion and a deeper understanding of spirituality. Thus, Maria Lanakila has served as both a place of worship and connection for not only its local congregation but also worshippers from near and far. It's no wonder why it continues to draw in both locals and tourists alike—as a refuge of faith, tradition, and culture, it's one worth visiting!
The Old Courthouse and Customs House is an undeniable cultural gem located in the historic town of Lahaina on Wharf Street. Constructed using materials from one of Kamehameha III's palaces, destroyed by a windstorm before completion, it was opened in 1860 and held a dual purpose; a customs house for whaling and commercial ships, as well as home to court affairs and governmental business. A remaining wall of the old fort can still be seen off to the side of the courthouse today, making it a unique landmark amidst the vibrant atmosphere of Lahaina's downtown. After a renovation in 1925, it now stands strong in its Greek Revival architectural style, providing visitors with an inspired peek into the town's history.
When you stay in one of our many vacation rentals in West Maui, you should be sure to experience the charming Old Courthouse. It has been a hotspot for important decisions and eventually even served as a courtroom. While it can be fun to imagine the history this building must hold, it is undeniably worth seeing. Historical tours are offered there and they are always packed with visitors eager to learn more about this landmark. Come join the fun and explore all the stories the Old Lahaina Courthouse can share!
The Hawaiian Islands hold numerous cultural and historical sites that provide insight into the ancient ways of the islanders. For visitors to Maui Island, there is an array of fascinating places for them to explore which include petroglyphs, temples, churches, and more. Each location provides a unique perspective on life in Hawaii before colonial contact, making it easier for guests to gain insight into the area's rich culture. Take this opportunity to experience these wonderful historical sites and book a stay now!