Top Fall Activities to Enjoy on Your Maui Vacation in Hawaii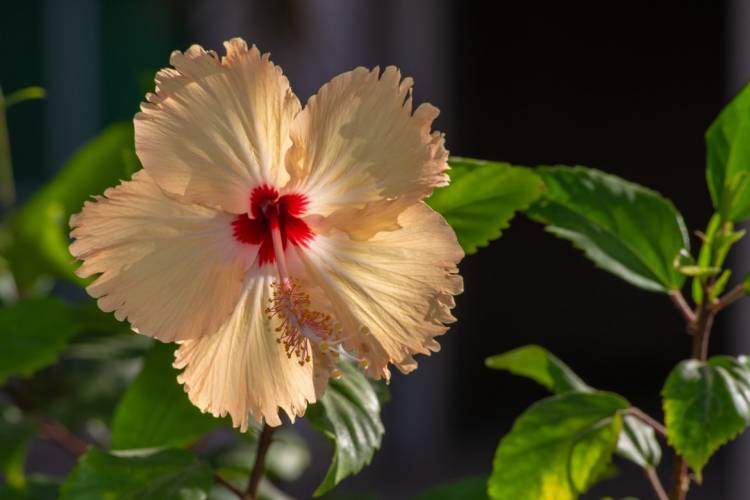 While most people tend to holiday in Maui during summer, the island is also a great destination all year round. If you are coming here in the fall, then you are in for a treat. During this time, the hot summer weather is already gone, and so are the crowds of tourists. Thus, the island will be less crowded, allowing you to enjoy your Maui vacation to the fullest!
Indeed, visiting Maui in the fall is a great idea. But do you know what activities you can do on the island during this time? Below, we've rounded up a list of the best fall activities in Maui.
Witness the Festivals of Aloha
Festivals of Aloha is a month-long festival taking place every fall all over Hawaii. The festivals consist of multiple events designed to honor and celebrate the Native Hawaiian culture and traditions. In Maui, the Festivals of Aloha will start in September and will usually run until October. During the celebration, you will witness several cultural events happening in various regions in Maui, especially in Lanai and Molokai. Aside from feasts, visitors can also expect concerts, parades, and a whole lot of entertainment!
Take the Kids to the Kula Country Farms Pumpkin Patch
If you visit Maui during the fall season, why don't you head to Kula Country Farms to visit a pumpkin patch? Ideal for adults and kids, this activity is a great bonding activity for the family! Explore the farm and take advantage of the beautiful backdrop of pumpkins to have some fun photo ops. Of course, don't forget to pick some pumpkins as well. Take the pumpkins back to your vacation rental in Maui and indulge in some fun pumpkin carving activities! The pumpkin patch usually starts in October and opens from 9 AM to 4 PM.  It is best to make a reservation since they will only allow a limited number of people.
Go On a Scenic Road Trip
Another fun activity you can do during a fall getaway in Maui is to go on a scenic road trip. Maui is famous for its stunning natural landscapes, and the best way to experience this is to go on a road trip. The best part about driving around Maui is that you will always find a beach or a park where you can pull over to take a much-needed break. Perhaps, the most popular drive on the island is the Road to Hana. Driving along this scenic road will require you to pass over 600 different turns and more than fifty one-lane bridges. Those who have conquered this drive know just how great the views are. Although you can drive through the Road to Hana at any time of the season, driving around Maui in the fall means you'll enjoy cooler weather, which makes for a more comfortable driving experience.
Check out the Hawaii Food & Wine Festival
If you are into food and wine, then consider visiting Maui in the fall. That way, you can witness the Hawaii Food & Wine Festival, an annual event happening in the middle of October. Participated by more than a hundred chefs, culinary experts, and winemakers in the region, the event aims to showcase the extraordinary culinary talents and diversity of quality locally grown products of Hawaii. It is also a perfect opportunity for visitors to savor delicious Hawaiian specialties paired with the most exquisite wines on the island. Most of these events will take place at some of the most popular resorts on the island. If you want easy access to these events, better book a vacation rental in West Maui, where most of these resorts are located.
Join the Annual Maui Marathon
If you are into running,  you should join the Annual Maui Marathon, which takes place on the island every fall. It is a qualifier event for the Boston Marathon and follows a  26.2-mile course across the island, starting in Kahului all the way to Kaanapali. As one of the most scenic marathons in the US, joining this marathon is a dream of every marathon runner. If you are on Maui during this event but do not have plans to run for the marathon, you can still join in the fun by cheering on the participants! Consider staying in a vacation rental in Kaanapali if you want to participate in this fun activity.
Celebrate Halloween in Lahaina
If you happen to be on the island during Halloween, don't miss the chance to participate in the Halloween celebration in Lahaina. Known as the "Mardi Gras of the Pacific", this annual event attracts thousands of participants, both locals and tourists. It usually begins late in the afternoon where kids participate in some child-friendly activities, but the highlight is the fun Halloween Costume Parade, where adorable kids wear cute and colorful costumes. The celebration continues until midnight with live music and dance performances. There are also costume contests for the adults and several other fun activities! If you are thinking of joining this fun activity on your fall holiday in Maui, consider staying in one of the condos in Lahaina.
The fall season is truly a great time to be in Maui. There are many fun activities you can partake in, and with fewer crowds of tourists. And since it's not the peak season, you can enjoy cheaper rates and take advantage of vacation rental specials and deals. 
If you want to participate in any of the events mentioned above, it is best to do your research. Due to the Covid-19 pandemic, some of these annual events may have been postponed. So, please check directly with the event organizers to verify any changes in the operating dates and hours. More importantly, book your accommodation as early as you can. Even though fall is not the peak season, the island could experience a surge of tourists since the pandemic restrictions have eased out a bit. Booking your Maui vacation rental earlier can also guarantee cheaper rates.