Top Things to Do in Maui on Your Hawaii Vacation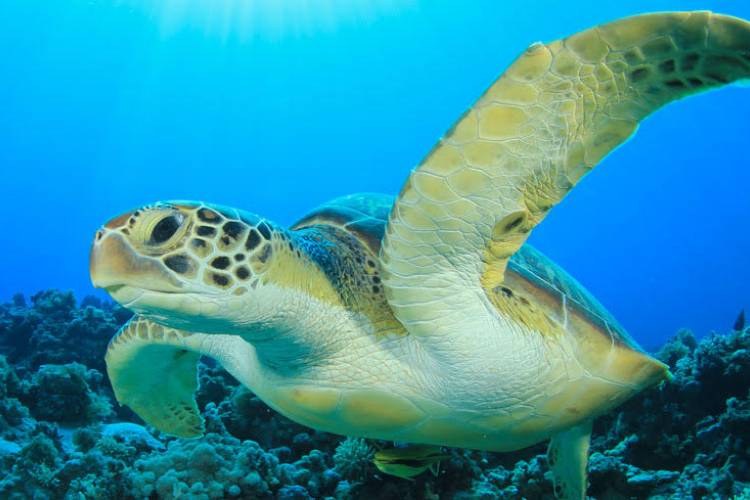 There are so many awesome things to do in Maui. Given its origins, the island is often called the Valley Isle. It was formed as a result of the lava flow coming from two volcanoes. Throughout its valleys and peaks, the island is home to an incredible array of natural produces, so it's common to find plenty of fruits and greens on the menu of its local restaurants. Of course, it's not all about the food here.
As the second-largest of Hawaii, there's a whole heap of things you can do in Maui, from conquering the various hiking trails to going on a scenic drive, and of course, swimming at its stunning beaches. Maui is, indeed, one of those islands that has plenty to offer for just about anyone. Below are the top things to do on your Maui vacation.
Hike the Haleakalā National Park
One of the most awesome things you can do in Maui is to witness the gorgeous sunrise from Haleakala National Park. If you're feeling fit, conquer one of its hiking trails. But you have to wake up really early to witness this magical scene unfold. Depending on your pace, it could take up to two hours to reach the summit. Reservations are also needed to be able to enter the district during the wee hours.
There's an entrance fee that you need to pay upon entry to the park. Don't forget to take a warm coat because the Haleakala National Park's elevation is almost 10,000 feet and can get extremely cold up there!
Take the Helicopter Ride in Molokai
Maui is a gorgeous island and the best way to admire its beauty is from up above. This is exactly what you can expect when you go for a helicopter ride in Molokai. During your ride, you'll be exploring deep valleys, misty mountain peaks, and spectacular sea cliffs. You will also have the chance to witness waterfalls cascading mightily down the cliffs.  
There are various Maui helicopter tours that you can book, but the West Maui and Molokai are the best ones. These tours will take you to explore the famous Iao Valley, then you'll be flying towards the Pailolo Channel before heading to Molokai, the "Friendly Isle".
Drive the Road to Hana
If you love adventures, then you should experience the thrill of driving along the narrow and winding road to Hana. During your drive, you'll be passing through Maui's stunning seaside cliffs, alongside waterfalls and bridges. Conquering this 65-mile route requires serious time, thanks to the restricted speeds along with the road's blind corners and treacherous curves. It's highly recommended that you dedicate a whole day to this fun adventure.
As you approach the town of Hana, make a stop at the gorgeous Honokalani Beach, famous for its distinct black sand. Take a walk along its black volcanic sand or swim in its crystal clear waters. Before leaving, drop by at one of the food shacks nearby and treat yourself to some seriously good fish tacos.
Go Surfing in Kaanapali
One of the best things about staying at one of the vacation rentals in Kaanapali is that you will have easy access to everything. For instance, if you're going to Maui for surfing, then Kaanapali is the best area to base yourself. The area is also home to several surfing schools that cater to surfers of all levels.
At Kaanapali Point, there is always something to surf and the waves here are typically gentle and sloping, which is ideal for beginners. However, this area can get quite crowded during the peak season, with surfing lessons from various surfing schools taking place here. The best place for surfing in Kaanapali is the area across from the Kaanapali Alii hotel. But the waves here can get bigger during winter, so it may not be ideal for beginners.
Discover the Lahaina Historic Trail
If you're into culture and history, then discover the Lahaina Historic Trail and explore more than 500 years of history. This trail is spread throughout the 65 sites in the town of Lahaina. If you're staying at the vacation rentals in Lahaina, then this is a great activity to do. 
Your journey will start at Baldwin Home Museum, said to be the oldest surviving house on the entire island. From the Baldwin Home Museum, head towards the courthouse and lighthouse, and visit the various historical sites along the way before you arrive at the legendary Lahaina Banyan Tree. At more than 145 years old, this giant tree is the biggest Banyan tree all over the United States. It has grown 16 separate trunks and is a whopping 60 feet high.
Visit the Maui Ocean Center
If you're traveling to Maui with the kids, one of the top things to do is to visit the Maui Ocean Center. Here, your little ones can have fun exploring the living reefs and witnessing rare corals. They will also have a rare opportunity to interact with turtles at the turtle lagoon.
At the Open Ocean exhibit, kids can watch manta rays, sharks, and huge fishes interacting with each other. Guests can wander through the glass tunnel and enjoy overhead views of these impressive marine life creatures. But one of the most exceptional attractions at this marine life aquarium is the 3D humpback whale sphere that will surely leave both adults and kids in awe!
Indeed, Maui is a great destination that offers various activities for all kinds of travelers. If you are fond of thrilling adventures, driving along the road to Hana and taking the helicopter ride in Molokai are the best things for you to do. For those who love outdoor activities, hiking Haleakalā National Park and surfing in Kaanapali would be perfect for you. And for those who are traveling with the kids, you should visit the Maui Ocean Center and stroll through the Lahaina Historic Trail. When it comes to your accommodation consider staying at a vacation rental. Regardless of the type of traveler that you are, there's always a vacation home rental in Maui that is perfect for you.