Top Tips and Tricks to Plan your Maui Vacation on a Budget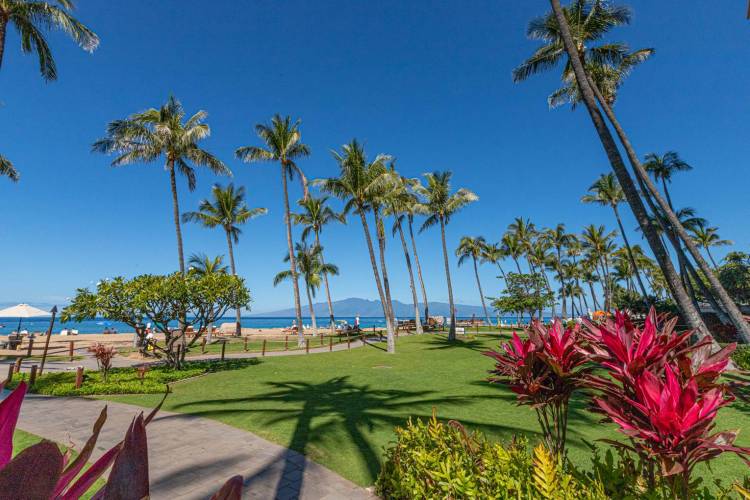 Maui is a world-famous vacation destination for a reason. With its stunning beaches, lush jungles, and beautiful landscapes, it offers something for everyone. Whether you're looking to relax on the beach or go on an adventure, Maui has something to offer. If you're thinking of planning a vacation to West Maui, there are a few things you need to know.
The best time to plan your vacation to West Maui on a budget
If you're looking to visit Maui on a budget, the best time to plan your arrival is during the winter. Although some activities, such as whale watching are not available during this time of year, there are many other things to do that are affordable. The beautiful beaches beckon and there are plenty of hiking trails to explore. You can also find good deals on accommodations and island activities during the winter. So if you're looking to save money, the winter is the best time to go to Maui. There are fewer visitors and prices aren't quite as high as during the high traffic seasons.
When planning your trip, it's essential to research the prices of amenities and activities. Maui is a popular destination, so prices can be higher than in other places. However, there are ways to save money. For example, many Maui vacation rentals offer discounts for booking a unit in advance or for staying longer. You can also find deals on activities by looking for package rent deals or coupons. Consider booking one of our many beautiful West Maui vacation rentals, be it a rental home or a condominium, adventure is right outside of your doorstep.
The best winter activities
If you're looking for some fun winter activities in Maui, you're in luck. There are a variety of things to do that are perfect for this time of year.
Hiking is a great way to explore the island and see spectacular views. There are many different trails to choose from, and most of them are easy enough for beginners.
Snorkeling is another popular activity in Maui. The ocean is crystal clear and there is plenty of fish to see.
Whale watching is a must-do activity if you're visiting from January through March. You can see whales up close and learn about their behavior and ecology.
Golfing is another great way to spend your time in Maui. There are several golf courses on the island, each with its unique features, and some even come with breathtaking ocean views a
If you're looking for some relaxation, you can't go wrong with a day at the beach. Maui has some of the best beaches in the world, so you're sure to find one that suits your needs. The views are incredible on all of Maui's beaches so you will not regret whichever you choose!
What to pack
When planning a trip to Maui, it's important to pack the right clothes and accessories. Here are some of the essentials you'll need for your trip.
Swimsuit
Sunscreen Mineral-based/Reef Safe
Hat
Sunglasses
Beach towel
Comfortable shoes
Camera
Maui guidebook
Hiking gear (if you plan to go hiking)
The beaches of Maui are some of the most beautiful in the world. However, if you're planning to visit them, be sure to pack sunscreen. Unfortunately, not all sunscreens are created equal. Non-Mineral-based sunscreens, such as those made with octinoxate, octocrylene, or oxybenzone, are harmful to the environment and should not be used on the reef. As of January 1st, 2021 the use and sale of these non-mineral-based sunscreens have been banned. Instead, use sunscreen that is biodegradable and safe for the reef such as Zinc Oxide or Titanium dioxide-based mineral sunscreens. For more information on non-mineral sunscreens and how they affect reefs around the world.
Maui Hotel Resorts & Condos vs Vacation Home Rentals
Renting a West Maui condo during a Maui vacation has several pros. For starters, condos usually come with amenities such as a kitchen and laundry facilities, which can save you money on food and laundry costs. Additionally, condos are often in prime locations, close to beaches and shopping areas. However, there are some cons to condo rentals. For example, vacation rentals can be more inexpensive than vacation rental homes but they may not have as much space. Additionally, you may have to share amenities with other guests, which can be inconvenient. Vacation home rentals are a great option for groups or families who want more space and privacy during their trip. West Maui homes for rent often come with full kitchens, laundry facilities, and outdoor areas. Plus, you'll have the entire house to yourself! However, keep in mind that rental homes can be more touch more when it comes to cost than condos and they may not be as close to the beach or other attractions. No matter which type of rental you choose, be sure to research the property thoroughly before booking. Read reviews from other guests and make sure that the property is located in a safe area.
Public transportation vs a Rental car
There are two ways to get around Maui, by bus or by renting a car. Both have their pros and cons. When deciding whether to take the bus or rent a car, consider your budget and how much freedom you want during your trip. If you're on a tight budget, then the bus is probably your best option. The advantages of taking public transportation on Maui are:
It's affordable
You can see the island from a different perspective
It's a great way to meet people
The advantages of renting a car on Maui are:
You have the freedom to go where you want when you want
You can visit more places in a shorter amount of time
You have the convenience of having a car available when you need it
If you want more flexibility, then renting a car is the way to go. If you do decide to rent a vehicle for your Maui adventure consider our car rental specials! Book in advance to receive the prearranged discount offered.
Saving Money on Food
Saving money on food during a vacation can be tricky, but it's not impossible. Here are a few tips to help you out. Maui is an amazing place with plenty of activities and attractions to keep you busy, but it can also be expensive. One of the most important ways to save money while on vacation is by eating wisely. Here are a few tips to help you do just that.
Stick to simple meals. High-end restaurants are everywhere on Maui, but they can put a big dent in your budget. Instead, focus on eating simple, delicious meals that won't break the bank. Think grilled fish tacos, fresh fruit smoothies, and hearty salads.
Shop at local markets. One of the best things about Maui is the abundance of fresh, locally grown produce. Take advantage of this by shopping at farmers' markets and roadside stands for affordable fruits and vegetables.
The best way to save money while traveling is by eating like a local. Avoid tourist traps and instead seek out hole-in-the-wall restaurants or street food vendors, where you can get an authentic experience that's both affordable as well delicious!
Pack your snacks. If you're planning on spending a lot of time exploring Maui's many beaches and hiking trails, it's a good idea to pack your snacks and drinks. This will prevent you from having to buy expensive (and often unhealthy) convenience store food.
Plan ahead. One of the best ways to save money on food while on vacation is to plan. This means doing things like cooking meals in your Maui vacation rental or packing picnic lunches to take with you for days spent sightseeing. A little bit of planning can go a long way in helping you stick to your budget. Find some local recipes and try them out!
With these tips in mind, you'll be sure to enjoy all that Maui has to offer without blowing your budget on food. When planning a trip to Maui, it's important to consider all of the different activities and attractions that the island has to offer. From hiking and snorkeling to whale watching and golfing, there is something for everyone on Maui. Consider planning your vacation with Vacation-Maui where you can experience the natural beauty of Maui. Make sure to pack the right clothes and accessories, and be prepared for some amazing food because we hope to see you soon! Most importantly, enjoy your time in paradise.