Top Tips on Traveling to Maui with Small Children & Infants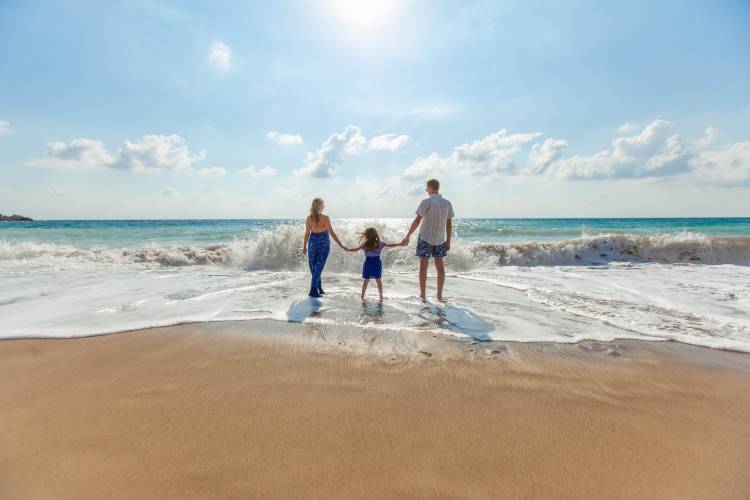 While Maui is a destination that's often famous for couples on honeymoon, it's also a fantastic place to visit for families with kids. In fact, traveling to Maui with your toddlers is a great experience. The island offers tons of activities for kids of all ages, and there are plenty of family-friendly beaches that are safe for your babies to paddle in.
But traveling with an infant or child does not come easy, regardless of where you're heading to. You may need to pack many essentials, book a child-friendly vacation rental, and plan activities that are guaranteed to entertain your little ones. So, here are a few tips to enjoy a stress-free holiday to Maui with your toddlers.
Plan and Pack Ahead
You should plan your trip as early as possible. Create a list of all the gear and supplies you need to bring for the trip. Although you can purchase these items in Maui, it's worth bringing extra supplies because you never know when an emergency arises. Your list should include a bathing suit or rash guard, floaties or life vest, swim diapers, sunscreen, sun hat, beach toys, change of clothes, and more. 
Once you have the list of things you need to bring, start packing several days before leaving and tick off the items from the list as you pack them. As with most trips, you may discover that you have forgotten something later on. If you start planning and packing early, you will have time to sort things out before you leave for Maui.
Schedule Enough Downtime
When planning your itinerary, be realistic and recognize that your baby may not be able to endure long stretches of any activity, whether that's swimming at the beach, playing on the sand, or sightseeing around town. Therefore, you should schedule enough downtime. 
If possible, book a vacation rental in Maui that comes with facilities like a swimming pool and playground to entertain your little ones. That way, you don't have to spend most of your time outdoors. If you need to go out and explore, plan for shorter stretches of activities, followed by much-needed relaxation before attempting to tackle the next activity on your itinerary.
Sun Protection Should Be a Priority
Since you will be spending a lot of time at the beach on your holiday to Maui, make sure to prioritize sun protection. When going out and about, protect your infant's skin from overexposure to the harmful rays of the sun. This is especially important for your little ones who have sensitive skin.
Pack enough sunscreen and slather a generous amount on your baby's skin before going out. Aside from sunscreen, pack a sun hat or a pair of sunglasses for the infant as well. Consider bringing a beach umbrella or a small tent that you can use to shade your baby while playing in the sand.
Go Out Early in the Morning or Late in the Afternoon
Another way to protect your baby from the sun is to carefully plan your time outdoors. Plan your beach time early in the morning and return to your accommodation before lunch. Most of the vacation rentals in Maui come with a well-equipped kitchen, allowing you to cook your meals. It minimizes the need to go out for lunch, which keeps you and your infant protected from the harmful sun rays.
After lunch, enjoy an afternoon nap before going out again late in the afternoon for a picnic by the beach. You are likely to enjoy moderate temperatures early in the morning and late in the day. Avoid going out at midday, since this is the time when the sun reaches its apparent highest point.
Pack Lots of Water and Snacks when Going to the Beach
Even if you are not going to spend a lot of time at the beach, you should bring plenty of water and snacks. The last thing you want is for your hungry and thirsty baby to go on a fit because you didn't have enough food and water. Bring easy-to-carry snacks, such as individually wrapped granola bars or crackers.
Pack an adequate supply of your infant's favorite snacks because you cannot be sure if you can get them in Maui. Store these foods in zipped-sealed plastic bags, and make sure to get the sand off your little one's hands before eating. Of course, you never want to bring your toddler anywhere without a sippy cup, especially if you are going to the beach, where staying hydrated is extremely important. 
Take Advantage of the Swimming Pool
Toddlers will surely love some pool time, and many of the vacation rentals in Maui boast not only a pool but a kiddie pool as well. In fact, swimming at the pool is safer than on the beach because of the waves and currents that could change instantly. The pool also provides an easy and relaxing escape from the beach, with no need for sand clean-up afterward. In addition, some pools have shades that can keep you and your little ones protected from the sun.
If you're looking for a place to stay in Maui that comes with a kiddie pool, the Puamana Resort Condo is highly recommended. Located in the old whaling town of Lahaina and sitting right next to the Pacific Ocean, this resort has three swimming pools, including a kiddie pool. It also has a playground that your kids will surely love.
Having a baby should not stop you from traveling and going on holidays, especially on a beautiful island like Maui. Sure, it does not come easy, but it's definitely worth it! The key is to plan your trip well and look for a Maui vacation rental that comes with amenities to keep you and your little ones safe and comfortable.
Bringing your baby out in the world will put little unique markers in their brain that they will treasure forever. Remember, your baby is not going to stay a baby forever. So, you should spend as much quality time as you can with your little ones.