Top West Maui Retail Therapy & Gift Shopping Locations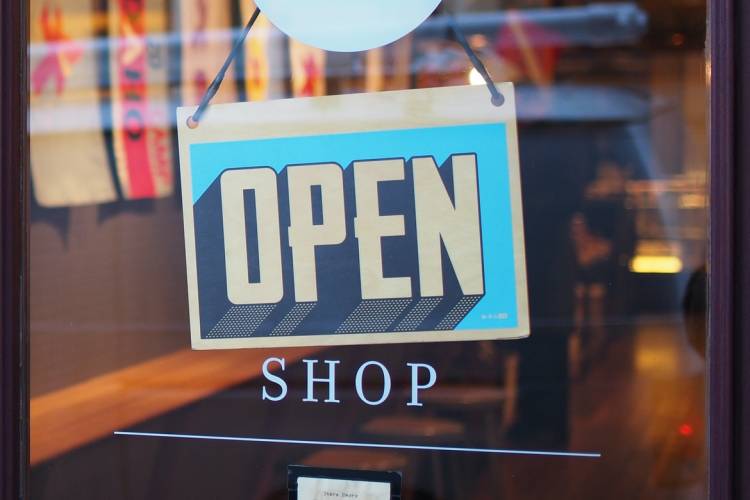 Whether buying presents for your loved ones or getting yourself a special treat, any season is the fine time to splurge, especially when on a holiday getaway. But let us face it. Shopping can be potentially stressful, even disastrous, with the rush of other buyers, jam-packed malls, and ridiculously marked-up items.
Luckily, your experience does not always have to be that way, especially while on your vacation to Maui. Head to West Maui, and you will find one of the best places to shop on the island. West Maui does not only have an impressive assortment of upscale boutiques, souvenir shops, farm-to-table markets, and fancy art galleries. You will also get to choose from a wide range of products, including handmade crafts and colorful fabrics, sports equipment and stunning artwork displays, luxury brands, and delicious food. Retail therapy at its finest! 
The best thing about staying on a vacation rental in West Maui is it is rife with exciting activities in addition to shopping. When you are not exploring the fancy little shops or restaurants in the port town of Lahaina, you can snorkel in the balmy and marine-rich waters of Kaanapali Beach or trek the scenic Waihee Ridge Trail. 
So where should you shop when on Maui?  Here are our top picks.
Lahaina Gateway
Patterned after traditional Hawaiian towns, the Lahaina Gateway is a mixture of plantation-style buildings and contemporary architecture. This 13,000 square meter mall is the largest open-air shopping center in West Maui.  It is home to over 22 specialty retailers, including a Foodland Farm grocery store that sells home-grown organic produce and locally-made beverages. Make the best of your shopping experience and drop by Lahaina Gateway on a Sunday between 9 am to 2 pm. You can then enjoy the Maui Gift and Craft Fair, which displays jewelry, handicrafts, and fine arts made by local artists. Lahaina Gateway is within walking distance from some of the best vacation home rentals in Lahaina. 
Whalers Village, Kaanapali
Located on the breathtaking Kaanapali Beach, Whalers Village is a three-level and open-air shopping center that features over 90 shops and restaurants.  Here, you will find a little bit of everything, from high-end brands and fine jewelry to cool island apparel and hand-crafted souvenirs. After a long day of shopping, you can unwind at an alfresco café, try local flavors in one of the seaside restaurants, or step into the white sand beach. The Whalers Village is also home to a famous whale museum, which showcases Lahaina's rich and colorful history as a whaling port. 
Additionally, the shopping center provides various activities and daily entertainment, including hula shows, Hawaiian classes, lei-making tutorials, and ukulele lessons. Plus it's next to one of our top Maui vacation rentals, Aston at the Whaler on Kaanapali Beach!
Front Street in Lahaina
Named a national historic landmark, Front Street is the heart of Lahaina. Art galleries, jewelry shops, clothing stores, bars, and restaurants, line the long and wide stretch of the pedestrian-friendly seaside avenue. With its vibrant and eclectic mixture of retail shops, Front Street is a haven for shoppers, shopaholic or not. Walk into unassuming shops selling exquisite trinkets, two-story boutiques displaying a sundry of outfits, elegant art galleries showing off local masterpieces, and specialty bakeries serving the best Hawaiian treats.  
Apart from fantastic shopping, Front Street boasts breathtaking ocean and mountain views, public parks, museums, 19th-century wooden buildings, and an archeological site, which dates back to 700 AD. Don't forget to visit the century-old giant Banyan tree at the city square.  On certain days, the spot teems with pop-up shops and makeshift stalls, selling all sorts of items. If you are staying at Lahaina Shores Beach Resort, Front Street is only a few minutes walk. 
Kahana Gateway Shopping Center
If you want a quick stop, Kahana Gateway Shopping Center is your go-to. It offers an excellent collection of convenience stores, small shops, eateries, and cafés. Popular among tourists, the shopping complex is only 3-minutes from the West Maui airport and is easily accessible from in the town center of Kapalua, and Napili via the Honoapiilani Highway. Within the area are affluent residences, including the Kahana Gateway Apartments and the Kahana Manor, and an array of world-class resorts. Kahana Gateway is also home to the Maui Brewing Company, the largest craft brewery in Hawaii.
The Marketplace at Lahaina
Strategically located in downtown Lahaina just off Front Street, the Marketplace is a small oceanfront shopping space built in 1919.  It is one of the best places in town to look for rare locally-made souvenirs. Some of the merchants you will find here are jewelry stores, apparel boutiques, a henna tattoo shop, a couple of art galleries, and gift shops selling everything from ukulele to pretty accessories. The Marketplace at Lahaina also has an ice cream parlor, which serves the iconic Hawaiian shave ice. Enjoy the beautiful ocean views as you indulge in a big serving of this decadent treat, the perfect remedy to a hot and exhausting day of shopping. For easy access to The Marketplace, stay at any of the vacation rentals in Lahaina. 
Napili Plaza
If you're looking for an alternative to big shopping malls, Napili Plaza is your best option.  Nestled between Kapalua and Kaanapali resorts, Napili Plaza is a favorite among locals from the nearby residential area and tourists, primarily due to its affordable prices. This grocery-anchored retail hub includes a dynamic mixture of stores, services, and dining experiences. It has an upscale consignment boutique that carries branded clothing, accessories, and home decors, as well as a dive and surf shop that rents out surfboards, stand-up paddleboards, and snorkel gear.  But its most famous shop is the Napili Market, a local grocery store known for its array of fresh local produce, baked goods, seafood, sushi, meat, beer, wine, and spirits.
Farmer's Market Maui, Lahaina
For 46 years, the Farmer's Market Maui has been providing fresh, natural, and organic food to the community.  With locations in North Kihei and Lahaina, this family-owned business works with local farmers, artisans, small enterprises, and the best growers on the island to bring high-quality products to the public.  The Farmer's Market sells anything from fruits and vegetables to preserves and baked goods to microgreens and wheatgrass shots.  You will also find kombucha tea, hot and cold deli meats, fresh juices, fresh eggs, smoothies, acai bowls, vegetarian meals, and the famous Hawaiian banana bread. The Farmer's Market in Lahaina is open from Monday to Saturday between 7 am to 4 pm and is easily accessible from any of the vacation rentals in West Maui.