Uncover the Magic of Maui - 5 Must-See Road Trip Stops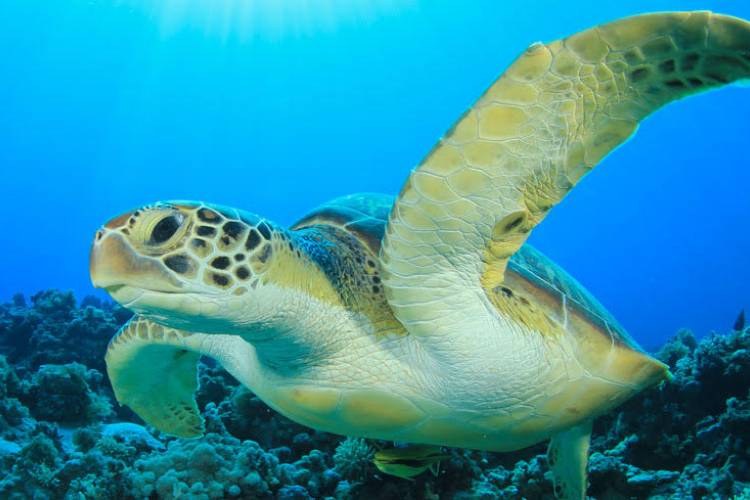 Do you want to get away from it all and explore the best of what Maui has to offer? Imagine driving along winding roads, surrounded by lush green forests and stunning ocean views. Taking a road trip through the island is one of the most unique and enjoyable experiences out there. 
Now, imagine that same journey followed by five unforgettable stops – each one offering its own unique experience. For an amazing road trip through this beautiful Hawaiian island, these five must-see stops along the way should not be missed! So time to step out of your Maui condo rental or Hawaii vacation holiday home and buckle up and get ready for an adventure in this paradise!
Haleakala National Park
Road-tripping to magical Maui and its stunning Haleakala National Park should top everyone's bucket list. This incredible park offers an opportunity to explore pristine wilderness from the beach to the summit, where the landscape changes from tropical rainforest to desert badlands. With miles of hiking trails, lava tubes, sandy beaches, waterfalls, and views for days, you'll be glad you ventured into this unparalleled paradise.
Don't miss seeing the epic sunrise from the summit or don't forget seeing rangers lead evening stargazing at 10,000 feet. So book yourself a trip soon, and start planning your Road Trip Through Maui and Haleakala National Park!
Lahaina Town
One of Maui's most iconic destinations is Lahaina Town , a former whaling village with a rich history and vibrant atmosphere. Located on the western side of the island, this historic town is one of Maui's oldest whaling ports and offers a mix of shopping, dining options, art galleries, and entertainment. While visiting, explore the historic buildings that still line Front Street, take in the beautiful views of Lanai Island and Molokai, or sample some delicious local cuisine.
With its many shopping areas, art galleries, and cultural centers - it's no wonder why Lahaina has become one of Maui's top attractions!
Road to Hana
Maui is an adventurist's paradise, especially for those who love to explore on the road! One must-see spot is the Road to Hana, a winding 51-mile stretch of highway that boasts an incredible amount of stunning sights and landscapes. Along the drive, you'll be able to witness lush rainforests and sparkling black sand beaches, take in breathtaking waterfalls and delve deep into gorgeous valleys.
The Road to Hana is an unforgettable experience, winding along a scenic route that hugs the contours of Maui's eastern coastline and offers some of the most breathtaking landscapes in Hawaii. Have your camera ready, because you won't want to miss this incredible journey as it delivers picturesque views during every twist and turn along the way.
Iao Valley State Monument
Located in the West Maui Mountains, Iao Valley State Monument is home to one of Hawaii's most iconic attractions - the Iao Needle. This striking natural formation rises 1,200 feet above sea level and provides visitors with majestic views over the lush rainforest and out towards the nearby ocean. The trails that wind through the Monument provide plenty of opportunities to explore its unique ecology, while a short drive up the road leads visitors to a viewing platform that offers the best vantage point of this awe-inspiring sight.
Take in the picturesque scenery as you drive along its winding roads, discovering many hidden gems along the way. Take a peaceful stroll through the gardens of Kepaniwai Park and experience Hawaiian culture first-hand. After an unforgettable day, learn more about Hawaiian history at nearby ʻIao Needle Lookout before heading back home.
Makena Beach State Park
Makena Beach State Park is an amazing Hawaiian paradise located on the beautiful island of Maui. Along the way, take in the breathtaking scenery and picturesque views that this tropical destination has to offer. Make stops in quaint little towns and sample some of their local specialties.
On arrival at Makena Beach State Park, marvel at its stunning volcanic rock formations, white sand beaches, and tranquil turquoise waters. Enjoy a variety of outdoor activities such as swimming, snorkeling, kayaking, or boating. On either side of the park lie two smaller coves that offer secluded spots for a romantic stroll along the shoreline so don't forget to bring your camera for some fantastic memories!
Maui is a beautiful vacation destination with so much to offer. From winding roads and stunning views to five of the island's best attractions - this road trip will be one that you never forget! Whether you're looking for an adrenaline-filled adventure or an unforgettable way to explore Maui, this journey will leave you with memories to last a lifetime.
Taking the time for an adventure on this beautiful island is a must, so don't wait any longer and start planning your dream road trip getaway today! And don't forget – we have the perfect Maui vacation home for you near each of these five attractions, giving you the chance to experience Maui from its gorgeous perspective. With its many offerings, it's hard not to fall in love with Maui.
So why not gear up for an amazing road trip that you'll remember for years to come? Welcome to Maui and enjoy the journey. Aloha!