Why Rent a Hawaii Vacation Home or Condo vs a Hotel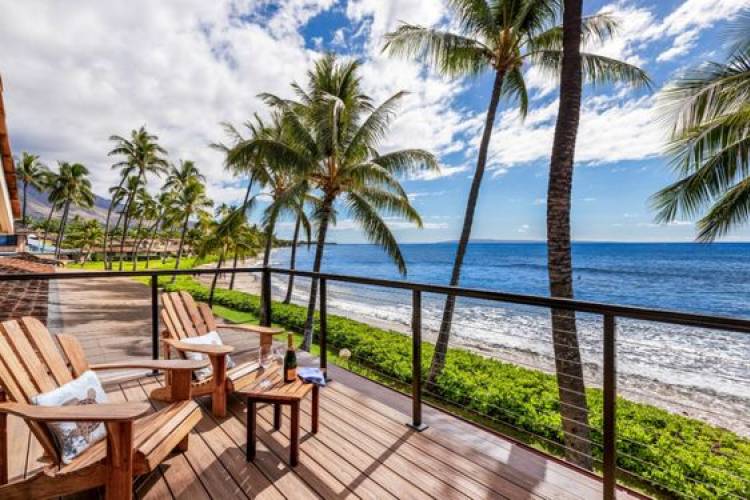 If you're planning to go on a vacation in Maui, you have plenty of options for your accommodation. But the most popular options are hotels and vacation homes. Your decision to rent a vacation home over a hotel room should depend on various factors, such as who you are vacationing with, your budget, and location preferences. Of course, it's entirely a personal decision. But if you need more reasons why you should rent a Maui vacation home over a hotel, then check these out.
It Feels Like Home
We all want to feel relaxed when going on a holiday, and you certainly can relax when staying at a vacation home in Maui because you will feel like you are in your own home. Indeed, a vacation home is like your "home away from home". These properties are fitted with amenities that will make you feel like you haven't left your own house, even if you are now in a relaxing Hawaiian tropical location.
Most of the luxury homes in Maui, such as the Lahaina Oceanfront Estates, are decorated in such a way that they will exude a welcoming and homey appeal to guests. The moment you step in, you will feel relaxed that you might not even want to leave the place. 
Of course, these houses and condo units are clean and tidy. After the guest leaves, professional cleaners will come to clean up the place and prepare it for the next occupants. They also provide fresh towels, clean pillows and sheets, toiletries, and other essentials.
More Spacious
Vacation homes are more spacious compared to hotel rooms. Depending on the Maui vacation condo or home that you have chosen to book, you can have an entire house, condo unit, or apartment all to yourself. But if you will stay at a hotel, you will only get a room. With a vacation rental, you will have more space to spend quality time with your loved ones. If you are traveling to Maui with friends and family, staying at a vacation home will make your holiday even more memorable and fun.
On average, a vacation home can give you more than a thousand square feet of space. That's more than enough space to stretch out, unwind, and relax after a whole day of exploring the island. By comparison, hotel rooms are small spaces with an average of just 325 square feet. Not only that, most vacation homes come with a living room, kitchen, and patio lanai. The kitchens have cooking facilities so you can prepare delicious home-cooked meals and not have to go out to eat. This will save you money, while you get to spend quality time with the family in your private abode.
Good Value for Money
If you are traveling in groups, whether with family or friends, staying at a vacation home in Maui is a more practical option for you. Because if you will stay at hotels, you may have to book several rooms to accommodate all of you, which can cost a lot of money. With a vacation home, you can book only one property for the entire group. Several spacious vacation homes in Maui are perfect for big groups, such as this Beautifully Remodeled 2-bedroom Condominium in Kaanapali Alii that can sleep up to six guests!
Another reason you can save money when staying at vacation rentals is that you will not be paying any hidden charges or fees.  Whatever rate is published online is the only amount you will pay. You will not be charged with anything when you arrive at the property. In contrast, hotels are known to charge extra fees, such as parking fees, service fees, bottled water, etc. Some hotels would even require guests to deposit a hefty amount of cash when checking in. You will not have to deal with any of these when you stay at vacation homes.
Convenience and Amenities
When staying at vacation homes, you will have access to the same facilities that you will find in hotels. There will be more. With a vacation home, you will have a living room with a TV, a kitchen with cooking facilities, your private pool, and a deck. You can watch TV if you don't feel like going out, cook your delicious meals, or enjoy barbecues at the pool or deck. Sure, you may have access to a swimming pool at a hotel, but you will be sharing this with several other guests.
Most of the condo units in Maui are also equipped with laundry facilities. This means you don't have to worry about bringing lots of clothes with you. If you will stay at hotels, you will be charged to get your clothes washed. But with vacation home, you can use the washer for free and some of these properties will even provide laundry detergent for guests.
Privacy and Pet-friendly
For those who wanted some privacy on their holiday, staying at vacation homes in Maui will suit you best. If you have stayed at hotels, then you knew how chaotic it can be. The staff will come and go to clean your room and the walls are thin enough that you can hear guests next door.  With a vacation home, you and your group can have all the privacy that you deserve. You can spend quality time with everyone without anyone bothering you.
Most vacation homes will allow you to bring your furry friends. But only a few hotels will allow guests to bring pets and they will not even allow pets to roam freely all over the hotel. So if you want to bring some pets on your holiday to Maui while enjoying some privacy, then you should book a pet-friendly vacation home.  
So as you can see, choosing vacation homes over hotels is a great idea. So if you are looking for accommodation for your family holiday in Maui and you want to save some money, Maui vacation rentals are the way to go.