Your 2020 Travel Guide to the Best Beaches in Maui Hawaii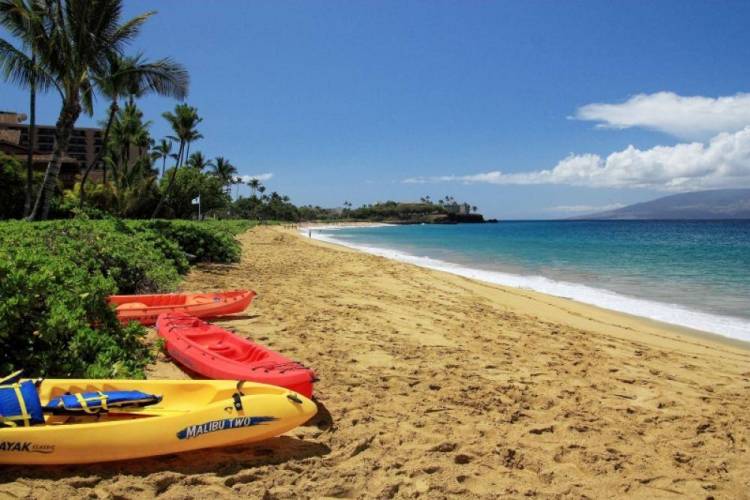 What's the first thing that comes to mind when you think of Maui? The beach! That's right! The Valley Isle is home to some incredible beaches all around the island. Whether it's a black sand beach in Hana that's calling your name or stretches of white sandy beaches along Maui's west side, you can find your favorite beaches and more right here on the island. 
Here are some of the best Maui beaches to hit up during your next visit to the islands.
Kaanapali Beach: Now here's a beach that you can just cruise at all day long with your cooler, favorite book, reef-safe sunscreen, and your umbrella and call it a day!
 
Located near plenty of excellent beachfront vacation rentals such as the Kaanapali Alii or Kaanapali Royal, you won't have to travel far from your vacation condo to one of the best beaches on the island. Kaanapali Beach is also surrounded by plenty of shopping and places to eat on Maui so it's a no brainer why you'll want to spend a day here.
 
Napili Bay: If you're the type of beach lounger who enjoys some peace and quiet then Napili Bay is your ticket. Located north of Lahaina in Napili, this spot is more or less a hidden gem and you're likely to escape the crowds here.
 
Makena Beach (Big Beach): Makena Beach is one of the more popular beaches on the island. Nicknamed "Big Beach" it comes with high surf, sand, and fun in the sun. Be careful on big wave days, as the ocean can get intense from time to time.
 
There is a harder to get to "Little Beach" where clothing is optional and it tends not to be overly crowded.
 
Keawakapu Beach​: Located along Maui's south shore, Keawakapu is a famous beach for locals and tourists alike. Grab your towel and your best friend and stop by this spot during your next Maui vacation.
 
Baby Beach: Located in Paia, this little sandy cove comes with the perfect view, turtles, space for all and tranquility. Hands down one of the prettiest beaches on the island. 
That's our list for some of the best beaches on Maui. If you're ready to book your next vacation rental, then make sure to take some time to explore the listings we have available here on our website. Contact us when you find a rental you like and we'll see you on the beach when you get here! A hui hou!