Best West Maui Farmers Markets to Visit on Your Hawaii Vacation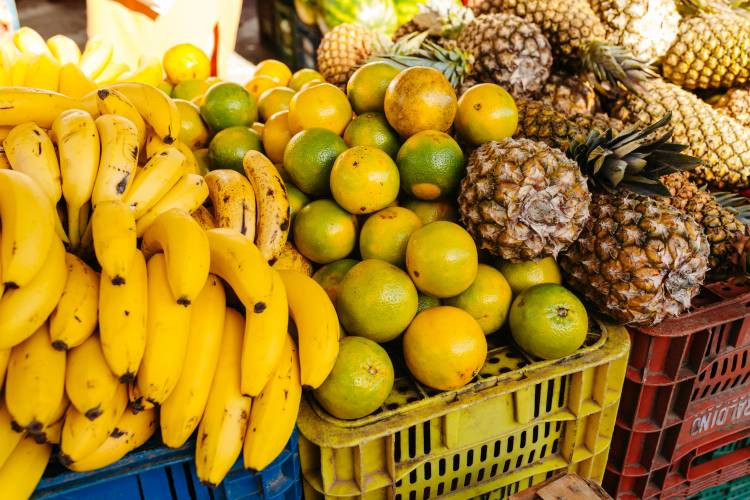 Farmers' markets in Maui play a crucial role in the local community, environment, and economy. They contribute to food security and promote healthy lifestyles by providing access to fresh, locally grown foods. The diversity of products at these markets, from homemade banana bread and husked coconuts to fresh fish and lilikoi (passion fruit), offers an array of nutritious options.
Given Maui's subtropical climate, year-round farming is possible, guaranteeing a continuous supply of fresh, healthy fruits and vegetables. Buying locally not only boosts the economy but also supports the viability of farming as a lifestyle in Maui, a perfect place to enjoy and explore when in a vacation rental in Maui. This ensures that lands remain green for future generations. So, when you buy from a farmers market in Maui, you're not just getting fresh produce - you're contributing to a sustainable future for the island.
Here are some top-rated farmers' markets in West Maui that should be on your itinerary:
1. Farmers Market of Maui-Honokowai
Farmers Market of Maui-Honokowai, located in West Maui, has a rich history and has served as a vital part of the community for many years. This market is not just a place where fresh produce is sold; it's a natural food store selling a variety of locally sourced products, including dry and canned food, and local baked goods. The market has gained a reputation as one of the best farmers' markets in West Maui.
The Farmers Market of Maui-Honokowai stands out because of its commitment to supporting local farmers and promoting healthy eating habits within the community. By providing a platform for local farmers to sell their produce directly to consumers, the market helps sustain the local agricultural industry.
Furthermore, the market plays a crucial role in promoting sustainability on the island. By selling locally grown produce, the market reduces the need for long-distance transportation of food items, thereby reducing carbon emissions and helping to protect Maui's beautiful natural environment.
2. Napili Farmers' Market
Napili Farmers Market, located in the picturesque town of Napili on Maui, Hawaii, is an outdoor market that offers fresh, non-GMO, and organic, locally-grown produce. Open every Wednesday and Saturday from 8 a.m. to 12 p.m., it's a hub of activity where local farmers showcase their produce, ranging from fruits and vegetables to baked goods, smoothies, jams, honey, crafts, and artwork.
A trip to the Napili Farmers Market is more than just a shopping experience; it's a chance to support local farmers and contribute to the island's sustainable agriculture initiatives - and it is also near some of the best rental properties in the area. There's something for everyone here, whether you're looking for fresh produce, unique local crafts, or simply a vibrant community atmosphere.
3. Farmers' Market At Lahaina Jodo Mission
The Farmers' Market at Lahaina Jodo Mission has been a crucial part of Maui's local culture and history. The market is held on the grounds of the Lahaina Jodo Mission, a sanctuary steeped in history, established by Japanese plantation workers. The mission is home to a large Japanese Buddhist temple, adding to its cultural significance.
The market operates on the 2nd and 4th Thursdays of each month from 4:00 p.m. to 7:00 p.m. It provides a platform for local farmers to sell their fresh, Maui-grown produce directly to consumers. In addition to fresh fruits and vegetables, the market also features live music, creating a lively and enjoyable atmosphere.
4. Olowalu Farmers Market
Olowalu Farmers Market, located in Lahaina, Hawaii, is a haven for fresh, organic produce. Established in 2004, this market has become a popular spot for both locals and tourists. It's open seven days a week from 8:00 AM to 5:00 PM, making it a convenient stop for any day of the week.
The market offers a wide range of fresh fruits and vegetables and is known for its fantastic selection. In addition to the produce, Olowalu Farmers Market also offers delivery and is recognized for its service.
Besides being a physical market, Olowalu Farmers Market maintains an active online presence, with both Twitter and Instagram accounts. They also offer free shipping on all orders over $100 via their website.
Vacationing in Hawaii is a dream come true for many, and while the beaches and tropical landscapes are a major draw, the local farmer's markets of West Maui are not to be missed. These vibrant markets offer a unique glimpse into the island's rich agricultural heritage, with an abundance of fresh local produce, artisanal goods, and friendly faces, perfect for fun activities with families or with your special someone.
Don't miss out on the tastiest and freshest produce! Late spring, summer, and early fall are the peak seasons for a wide variety and top-notch quality. So, mark your calendar and get ready for a mouthwatering experience. These markets have everything you need – from juicy fruits and veggies to homemade jams and local honey. It's a food lover's paradise, and you won't want to miss it!