Book a Maui Vacation Home for Your Family Holiday Getaway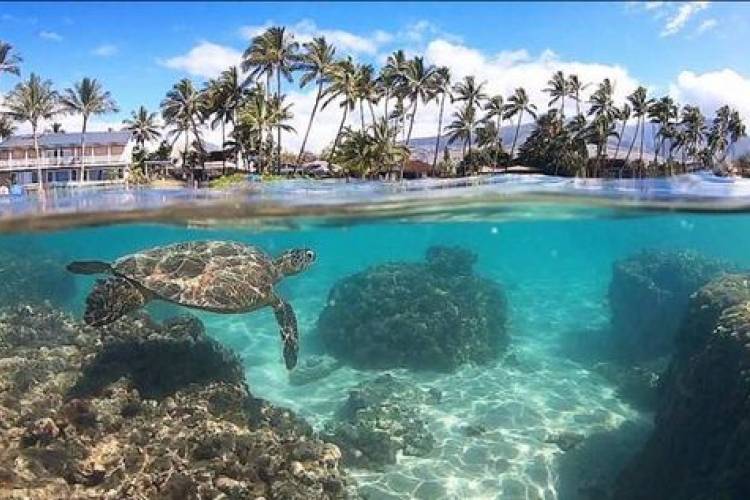 Are you going to Maui for a vacation? If so, consider staying at a Maui vacation home. Whether it's some much-needed family time, a romantic getaway with your loved one, or a weekend get-together with friends, a vacation home is always a better option than a hotel. 
There are many different kinds of vacation rentals in Maui to choose from - condos, villas, or even a spacious house. Most of these vacation homes are located close to the beaches. You will not only have easy access to some fun water sports, but you will also wake up to stunning ocean views! Best of all, these homes come with a kitchen, living room, and all the amenities you have back home. Therefore, you will feel at home, even if you are in a different location!
Are you ready to book your vacation home in Maui? Here are the best properties to consider.
This 4-bedroom, beautifully remodeled home is located on Front Street, right at the heart of the Old Town of Lahaina. Thus, you will have easy access to some of the top attractions in Maui, such as the best dining and shopping spots of Lahaina. This beautiful home is surrounded by stunning mountain and ocean views. Set in a half-acre of land, it has expansive lawns, a private pool, and beautifully landscaped grounds. 
The Alexandra's at Front Street can sleep up to eight guests. It has three bedrooms on the main house, and there's also a studio apartment within the property. You will find a fully equipped kitchen at the main house, and there's also another kitchen at the studio apartment. Featuring warm-colored Hawaiian-inspired decor, this spacious vacation home is a perfect choice for families traveling with kids.
The Lahaina Oceanfront Estates is the perfect vacation home to book in Maui for those traveling in big groups. It has seven bedrooms and can sleep up to 14 guests! Located in the middle of Lahaina, staying at this property means you will have easy access to the beach and other Lahaina attractions. This property consists of two vacation homes, the Alii Hale and Princess Hale. Both homes enjoy stunning ocean views!
Alii Hale is the larger of the two homes and has four bedrooms, three bathrooms, a spacious living room, and a well-equipped kitchen. There's also a formal dining room with seating for eight people. The other home, Princess Hale, has three bedrooms, three baths, and a kitchen as well. The Alii Hale can sleep up to eight guests, while Princess Hale can accommodate a maximum of six guests. 
No Ka Oi Hale is a beautiful plantation home located close to a beautiful beach in the northern part of Lahaina. It is surrounded by breathtaking ocean views and has a bright and open feeling. Equipped with three bedrooms and two bathrooms, this vacation home can sleep six guests. It also comes with a spacious living room, kitchen, and a wrap-around deck that opens to stunning sea views. 
The No Kai Oi Hale is also complete with amenities for entertainment. It has a TV, VCR, DVD, stereo system, and high-speed Internet. There are also beach umbrellas, towels, boogie boards, and beach toys. But if you want to explore the outdoors, you can simply walk towards the beach. After spending some time at the beach, you can explore the Front Street of Lahaina, lined with the best shopping and dining spots. 
The Okika Hale is another beautiful vacation home in Lahaina that's perfect for families and groups of friends. It has three bedrooms, 2.5 baths, and can sleep up to seven guests. The best part is that this property is only a few steps away from the beautiful beaches of Lahaina and the famous resort area of Kapalua. This spacious villa has everything you would expect from a vacation home. It has a kitchen, an expansive living room with a TV, and a private yard with a gas grill. 
When you stay at the luxurious Okika Hale villa, you will have access to the many attractions in Lahaina. Aside from the beaches, you can explore the shops, art galleries, and historic sites. The Honolua Bay is also a short drive away, an ideal spot for surfing. The beautiful beach town of Napili, with its laid-back charm, is also a few minutes away. It's home to beautiful beaches that are ideal for snorkeling and swimming.
The Puamana Resort is home to beautiful oceanfront condos with stunning views. Depending on your group's size, you can choose from one-bedroom, two-bedroom, three-bedroom, or four-bedroom condo properties. The biggest unit can sleep up to eight guests. There are three swimming pools on-site and a tennis court, playground, and clubhouse. Thus, it's the perfect place for families with kids.
The Puamana Vacation Homes are set in a 30-acre land area in the historic town of Lahaina. It's a gated resort community with lush tropical landscaping. Aside from the swimming pool and tennis court within the resort, you will have access to exciting activities just a short stroll away. Head to Old Lahaina Town to explore its historical sites, restaurants, and shops. Some of Maui's best beaches are also a short walk away, offering fun ocean activities like parasailing and snorkeling. 
This beautiful oceanfront home in Napili is equipped with six bedrooms and has 4.5 baths. It can sleep up to twelve guests, ideal for family reunions and company outings. The property is located close to the Kapalua Resort, and you will have easy access to the beautiful beaches, stunning golf courses, and scenic hiking trails. 
Aside from the six bedrooms, this spacious vacation home has an expansive living room, a fully equipped kitchen, and an outdoor grill for barbecues. Guests will also have access to high-speed Internet. There's also a TV in the living area and an expansive deck where you can marvel at beautiful sunsets.
If you're looking for a fun and relaxing vacation, consider staying at a Maui vacation home. With plenty of space to spread out and unwind, all the amenities you could want, plenty of activities to keep you busy and beautiful beaches to relax on, a Maui vacation home is the perfect place to stay. So what are you waiting for? Book your stay today!