Fun Things to Do in Hawaii for Couples on Vacation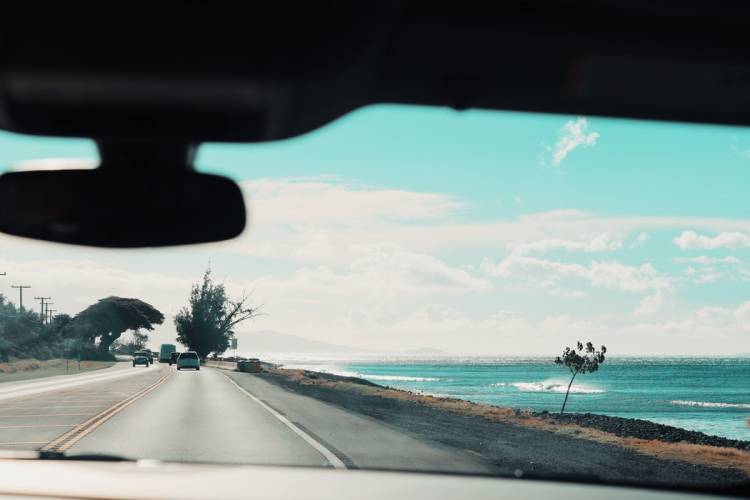 Hawaii offers everything that every couple would want for a romantic getaway. With a diverse landscape consisting of lush green forests, white sandy beaches, and active volcanoes, Hawaii offers an endless list of things for couples to do.
If you are heading for a vacation in Maui, you can drive through the scenic Hana Highway, hike the Haleakala National Park, or spend your day frolicking at the gorgeous beach of Kaanapali. Oahu also offers many romantic things for couples to do, such as swimming at Waikiki Beach and witnessing the sunrise at Nuʻuanu Pali Lookout. Couples heading to the Big Island can discover incredible natural sights like an active volcano, making it a perfect destination for those who love nature.
Regardless of which island of Hawaii you wish to go to, you will find an endless number of things to do. Here's a list of the top romantic activities for couples in Hawaii that are guaranteed to keep the love alive.
Go on a Scenic Drive
One of the most romantic ways to discover Hawaii is by car. Each island provides visitors with unique natural wonders, many of these can be explored in a single day. These romantic scenic drives showcase the islands' most striking natural landscapes. Regardless of whether you are a convertible type pair or a four-wheel-drive couple, there will always be something for you to discover.
Perhaps the most famous of all the scenic drives in Hawaii is the Hana Highway, which follows a winding road covering the northern coast of Maui. This road will take you through rugged cliffs, majestic waterfalls, lush rainforests, and colorful beaches, starting from Kahului to Hana. And if you're the type of couple who love adventures, you'll love this drive even more. Your journey will take you to a  52-mile stretch of road that has approximately 600 sharp curves and more than 50 one-lane bridges!
Book a Romantic Couples Dinner Cruise
Sunset dinner cruises are among the most popular island activities for couples on honeymoon in Hawaii. This activity is available in all of the four main islands of Hawaii, with different vessels to choose from, ranging from sailboats and catamarans to bigger ships with multiple decks. 
Couples joining the cruise will be treated to a sumptuous dinner as the ship sets sail, with the most stunning sunset views in the backdrop. Some of these cruises will also include entertainment, such as a traditional Hawaiian hula performance. You can choose a cocktail cruise that will include tropical Hawaiian beverages and light appetizers or a cruise that comes with a full-course dinner meal. Either way, these romantic dinner cruises are guaranteed to spark romance on your Hawaiian getaway.
Conquer the Hiking Trails
Whether you're visiting the lesser-known islands of Lanai, the up-and-coming North Shore of Oahu, or the ever-popular Maui, you may want to conquer one of the islands' most exceptional hiking trails. Hiking is a truly romantic activity in Hawaii, and a great way to catch a glimpse into the islands' natural wilds.
You'll have plenty of route options for your romantic hiking adventure. From trails that pass through stunning valleys and sea cliffs to those that drop into steaming craters, your hiking adventure in Hawaii is something that you will treasure forever! If you can't decide which trail to take, the hiking trails in West Maui are highly recommended. Your hike will take you through deep verdant valleys and towering peaks, offering magnificent views of the West Maui Mountains.
Go Snorkeling
Hawaii is home to some of the world's best snorkeling spots, so this is one of those activities that you should include in your couple's getaway. Several companies all over Hawaii can arrange snorkel trips for couples and these trips are available all year round. If you visit during the winter season, then you should go for winter snorkeling on Maui.
During your snorkeling adventure, you'll come across a variety of marine life, from turtles and tropical fishes to bright and colorful corals. You will be provided with all the gears and equipment needed for your snorkeling trip, and you will be guided by experienced divers. Exploring the underwater world of Hawaii with your loved one is an experience you'll certainly cherish for the rest of your life.
Learn Surfing
Taking a surfing lesson is a popular activity in Hawaii for adventurous couples, creating a lifetime memory. As one of the top surfing spots in the world, Hawaii is home to incredible surfing spots that cater to surfers of all levels.
Although you can learn surfing in Hawaii all year round, the waves in winter can be massive and are most suited to hard-core, advanced, and professional surfers. The summer waves are much tamer, so they are perfect for beginners and intermediate surfers. Taking up a surfing lesson is highly recommended if you're riding the wave for the first time. Your surfing instructors are experts and professionals, and will make sure that your first surfing experience with your loved one is safe, memorable, and fun!
Indulge in a Relaxing Spa
After taking part in all the fun activities in Hawaii, you should indulge in a relaxing and luxurious couple's spa. You will have plenty of options for your relaxing spa in Hawaii, from a romantic oceanfront couple's massage to an indoor massage with body treatment. Some of the most popular treatments include hot-stone massages that use the power of lava to soothe and the signature lomi lomi massage technique that moves with the waves.
Blessed by Mother Nature, nature healing and wellness is the way of life in the islands. Thus, the spa treatments of Hawaii are a direct reflection of its surroundings. Aside from the stone massage and lomi lomi, there are several other body treatments to specifically treat chronic body aches. Local botanicals such as turmeric, papaya, and kinehe flowers, are also used for healing and relaxing.
Given the many things to do in Hawaii for couples, you and your loved one will surely have a great time on your holiday. To make your holiday even more romantic and stress-free, stay at a luxurious vacation rental that's equipped with all the amenities that you need for a relaxing stay. In popular islands like Maui, you will find plenty of one-bedroom and studio oceanfront vacation rentals that are ideal for couples on a romantic getaway.