Hawaii on your mind? Book a Tropical Getaway with Vacation Maui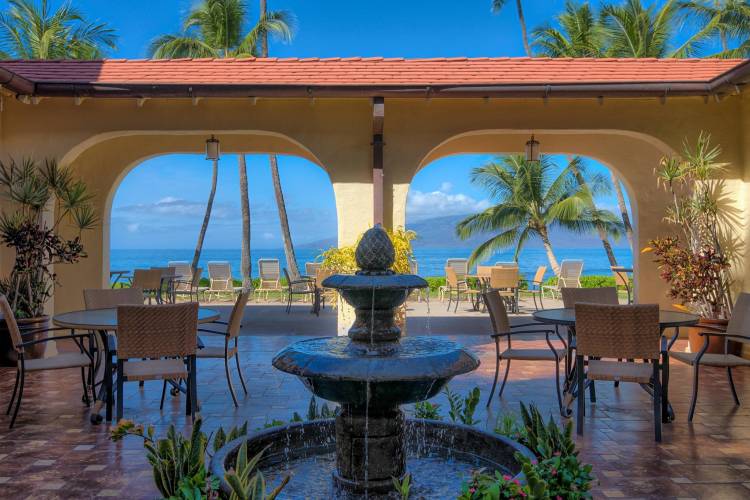 Has Hawaii been on your mind? If you've been thinking about a tropical Maui vacation but haven't found the right moment or best place to stay, don't worry! It can be difficult to plan a trip to paradise, especially if you aren't sure where to start. But that's where we come in! In addition to a variety of oceanfront vacation homes and condo rentals, we offer Maui travel tips, local food and drink spotlights, island activities, and so much more!
With top Hawaii accommodations, just a finger click away, your dream tropical getaway starts here!
Discover the Best Place to Stay in Maui, Hawaii:
While you are evaluating other factors of your trip, let us help guide you to the ideal Maui lodging that meets your wants and needs!
We offer locations ranging from hotel resorts and condos to luxury beachfront homes, so you are sure to discover one that will offer that dream Hawaii vacation you are hoping for. These Maui accommodations are ideal for families or large groups since they provide fantastic spacious living areas, resort amenities, and coveted locations. Read on to learn more about a few of our current favorite Hawaii getaways!
Puamana Resort Condo Rentals
Puamana 161-2 Garden View, is a beautifully remodeled 2-bedroom 2-bath townhome that's just steps from the beach! The tasteful remodel features the use of granite, travertine, bamboo cabinets, and quality finishes.
The master suite is located on the ground floor while the lofted second bedroom upstairs offers a king, queen, and twin bed. The wonderful garden roadside location offers complete privacy while the double pane glass windows and central air conditioning keep it cool and quiet inside.
It has a stunning oceanfront pool that overlooks the Pacific Ocean and Lanai Island. The pool is surrounded by a lava rock wall and tropical landscaping, providing the perfect setting to relax and soak up the Maui sun.
The Puamana Resort is a beautiful place to stay on your vacation in Maui. It is located on 30 acres of land right on the beach and has a variety of different-sized townhouses to choose from. The resort has three swimming pools, including one that is oceanfront, which is perfect for relaxing in the sun. There is also a playground by the Dolphin Pool, which is perfect for kids.
Aston at the Whaler on Kaanapali Beach
The beautiful Whaler #252 Oceanfront property is a corner, oceanfront condo with a large wrap-around balcony. The spectacular views make this apartment one of the most popular in the building. The island-style furniture invites you to unwind Hawaiian style, and the modernized kitchen with granite worktops makes cooking easy. There is a King bed, a set of double twins, a queen sofa bed, and a futon that may accommodate up to six guests.
The Whaler is in the heart of Maui's most popular vacation spot, and it provides all of the comforts and privacy of "home" within easy reach of the world-famous Kaanapali Beach. The resort features a gym, spa, tennis courts, underground parking, an oceanfront pool with a hot tub and waterfall feature, as well as much more. A lush tropical paradise with towering palm trees that span across a walking bridge over a koi pond.
The Whaler is a popular choice for quality and convenience, located on the world-famous Kaanapali Beach. It offers easy access to world-class shopping and dining along with endless island activities such as snorkeling and sailing. The twin-towered vacation rental complex is nestled on 6.67 lush acres and consists of 360 Maui condo villas.
Book Your Stay in Paradise Today!
Looking to enjoy the great selections West Maui has to offer at a discount? We invite you to browse our last-minute rental specials and take advantage of the Maui vacation rental deals!
Here at Vacation Maui, we aim to be a helpful resource as you plan for the trip of a lifetime! We offer a diverse range of accommodations that are located to some of Hawaii's finest beaches, restaurants, activities, and so much more. You can even check off booking a car rental for your upcoming holiday as we have special car rental rates that can help you get the most out of your vacation. So what are you waiting for? Book your stay today!