Planning a Fun-Filled Family Vacation to Maui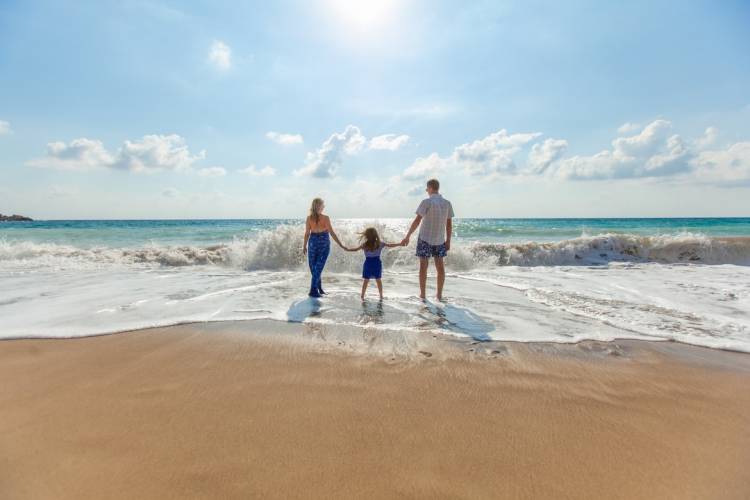 Planning a family vacation to Maui can seem daunting, especially if it's your first time. Maui is a vast island and offers plenty of activities for both adults and kids. Deciding which places to visit and planning the things to do can be confusing, given the many options available for you. Not only that, but you also need to decide where to stay.
Thankfully, we now have easy access to information, thanks to the Internet. Therefore, planning a family vacation to Maui should not be that big of a challenge. If you need help on this, here are some tips to help you plan your family vacation to Maui. 
Define your budget
The first step to planning your Maui holiday is to create a budget. Having a set budget can help you to make informed and accurate decisions. It will save you hours of unproductive searches online. When setting a budget, think of how much you would be willing to spend for your family vacation.
Once you have decided on a budget, use this as your reference in selecting the accommodations, activities, and other things like how many guests. For instance, if you're a large family of eight you could choose one of the 3 bedroom rentals at Sands of Kahana. Smaller family of 4 on a tight budget? You could stay in a 1 bedroom at Puamana vacation rentals for as low as $195 a night. Take note that you also need to pay a daily cleaning fee, so consider this when deciding the budget for your accommodation in Maui.
Decide where to stay
Maui is a vast island. So, when planning a family vacation to Maui, one of the first things to think about is the area to stay. West Maui is popular with tourists. The area consists of Lahaina, Kaanapali, and Kapalua. These areas have plenty of activities on offer for both adults and kids, making them a perfect base for families.
West Maui is also home to several resorts and condos. This wide selection of accommodations means you'll be able to easily find the accommodation that's perfect for you. Whether you want to splurge on a high-end vacation home fronting the sea or looking to save money staying in a studio apartment, West Maui has everything you need.
Book your accommodation
Once you have decided on the area to stay in Maui, it's time to book your accommodation. Remember, Maui is a popular holiday destination. The best accommodations are often booked early, especially for those accommodations in the popular areas of the island and during the peak season. In addition, some places offer exclusive discounts and special rates on accommodation if you book earlier. So, as soon as you find the right place to stay, grab it right away. 
But before you make the booking, find out what options you have in case of cancellations. Since we're still in the middle of a pandemic, travel restrictions can change in an instant, and these could affect your travel plans. So, before you make a booking, find out what the cancellation and change policies are. If you can't find the information that you need, call or send them an email to be sure.
Plan the excursions and activities
Excursions and activities can be costly, especially if you don't plan this aspect carefully. With that said, there are plenty of family-friendly activities in Maui that can keep both adults and kids entertained. In fact, if you choose to stay at an oceanfront vacation home, there are several activities that you can do for free. You can go swimming, hiking, or play by the shore. 
But if you want to make the most of your Maui vacation, you should take part in the various land and water-based activities on the island. If your kids love to explore, you can go canoeing or kayaking, two of the most popular things to do in Maui. The more adventurous families can go parasailing, helicopter tour, or zip-lining. You can also enroll in a surfing class with your kids or explore the local attractions, such as the Maui Ocean Center and Haleakala National Park. Consider booking the excursions and activities in advance to ensure availability and take advantage of discounts on early booking.
Consider your family's needs
When planning the things to do on your Maui vacation, consider each of your needs and preferences. Kids tend to get bored quickly. Therefore, you must include activities that will keep them entertained. And before you book any excursion, make sure it's safe for your kids to do, especially the little ones. Ask the tour operator about the age limit and safety precautions they have implemented to ensure the safety of everyone. 
When eating out, look for family-friendly restaurants that have a special menu for the kids. If your kids have allergies or need to follow a special diet, inform the hotel in advance so they can prepare special foods for your breakfast. Or better yet, stay at a vacation rental in Maui that has kitchen and cooking facilities. That way, you can cook your meals. Also, consider booking accommodations with child-friendly facilities. If you have a baby, find out if the property has a crib, high chair, and other amenities for your baby's needs.
Rent a car
If you plan on doing plenty of activities in Maui or wish to visit several places, consider renting a car. Although there are public buses and taxis, getting around the island would be more convenient and practical if you have a car.
There are many car rental companies in Maui, but choose the company that has vehicles that you are comfortable driving. The roads in Maui are wide, modern, and well-maintained, but the roads in the more secluded areas are narrow and can be a bit difficult to manage. Also, make sure you choose a car that can accommodate everyone comfortably and has child-friendly facilities such as car seats.
While planning a family vacation to Maui is not easy, your vacation can offer several lasting benefits, not only for your kids but also for you. At the end of your holiday, you will feel so much better. After spending a few days in a beautiful paradise, your mind, body, and soul will be healthier. If you are healthy and at peace, you can function better as a parent and be more available for your kids.