Top Thing to Do on Your Hawaii Vacation: Kayak in Maui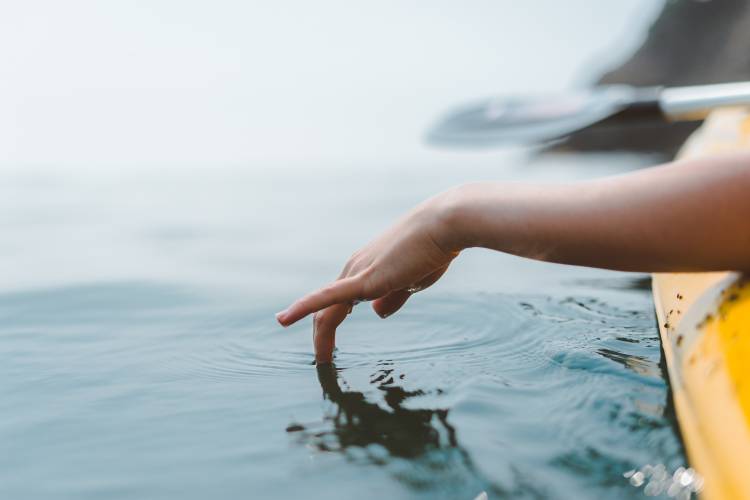 If you want to get a little more active on your vacation in Maui, the island offers several opportunities for a fun water sports activity. One of the most popular water sports activities in Maui is kayaking. This fun activity is a great way to explore the beautiful ocean waters while getting a bit of exercise. You can go kayaking with your partner, a friend or if you're brave enough, go by yourself! 
With so many spots to go kayaking in Maui, deciding where to paddle can be daunting. Of course, you need to consider your level of expertise and some other factors too. So before you get too excited, here's everything you need to know when kayaking in Maui.  
Why Go Kayaking in Maui?
Kayaking comes with many benefits. It's a great way to exercise and have fun in the ocean while spending some quality time with your loved ones. Sure, there are several other exciting ocean activities in Maui, but there's nothing quite like kayaking with your friends and family. This fun activity is ideal for all ages, making it a great family-friendly activity. Kayaking is also much easier compared to other water sports activities, such as standup paddleboarding since you won't have to balance in order not to fall.
Most of the kayak adventure companies in Maui have the "sit-on-top" style of kayak boat, which is very safe and stable. Since the kids will be seated, there's a minimal chance of them spilling into the ocean. In addition, since you will feel more relaxed and comfortable compared to surfing and standup paddleboarding, you'd be able to appreciate the gorgeous surroundings even more. During your kayaking adventure, you can marvel at the beautiful views of nature and get a glimpse of the island's fascinating marine life.
Safety Tips When Kayaking in Maui
Kayaking is a fun and easy activity that people of all ages can do. But to ensure safety and make the most of your vacation in Maui, here are some safety tips to keep in mind. 
Learn the basics- before you start your kayaking activity, your guide will teach you some of the basics. Make sure you listen as the guide teaches you how to kayak. These include sitting up straight and getting comfortable before you start to paddle. The guide will also teach you the right way to paddle, especially if you're a beginner. If you have any questions and concerns, don't hesitate to ask. 
 
Always have a life jacket on -companies that offer kayaking activities in Maui will provide all participants with a life jacket, also known as the personal flotation device (PFD). Make sure you wear it at all times. Even if there's a very minimal chance of you falling off the boat, accidents could happen to even the most experienced kayakers.
 
Know the weather and water conditions- generally, winds should be blowing back towards the land instead of out to the sea. And for novice paddlers, the ideal speed of wind should be less than 15 mph. You should also choose to paddle in an area with only a gradual rise to the seafloor and avoid areas with deep ocean water that rises onto a shallow reef. When booking with a kayaking company in Maui, they will offer advice on the most ideal weather and water conditions to paddle to ensure your safety.
 
Avoid venturing out on your own – although it's possible to go kayaking on your own, it's not highly recommended for first-timers. In fact, kayaking is more enjoyable if you share the experience with a friend. If you're a solo adventurer, you can ask your guide to join you on your kayaking expedition. 
 
Take it easy - kayaking is a fun activity, so relax and take it easy. For as long as you know the basics and follow the safety tips, you'll have a great time in the water, that you might not even want to leave! So start easy and slowly practice your technique until you feel comfortable and confident when paddling in the water.
Where To Go Kayaking in Maui
Whether you're new to kayaking or an expert, there are so many locations in Maui where you can enjoy this fun water activity. Below are some of the best kayaking locations to check out:
Honolua Bay - if you want to go kayaking with the stunning coastline of Kapalua in your background, the Honolua Bay would be a great spot to check out. With crystal clear waters, you could easily spot the spinner dolphins that tend to frequent this area. The Honolua Bay is a protected area that's overflowing with vivid marine life and vibrant corals. Its stunning beauty will make your kayaking activity a memorable activity. It's also close to many of our Maui hotel resort rentals and vacation homes in Maui.
 
Turtle Town - this place is called Turtle Town because it's home to a high population of Hawaiian green sea turtles that love to glide through the calm blue waters of Maluaka Beach. You're sure to enjoy a close encounter with them during your kayaking adventure. You could also run into several different varieties of fish, eels, crustaceans, octopi, and more.
 
Molokini - while Molokini Crater is a popular spot for snorkeling in Maui, the more adventurous travelers would head to this area on a kayak. If you are craving a heart-pumping kayaking activity, you can take part in the Molokini Paddle Challenge. Getting to the Molokini crater is not an easy feat, but it's guaranteed to be a fun experience!
When you go kayaking in Maui, you are guaranteed to have fun. Just make sure to keep all the safety tips in mind and book with a reputable kayaking company. If you're traveling to Maui with the kids, kayaking is a great activity to include in your itinerary. You and your little ones will surely have fun paddling in the water while enjoying the beautiful views of the surroundings.  And to save money on your holiday, consider staying in a family-friendly vacation rental in Maui that comes equipped with child-friendly amenities.