Planning your vacation to Maui? Things to consider before you Travel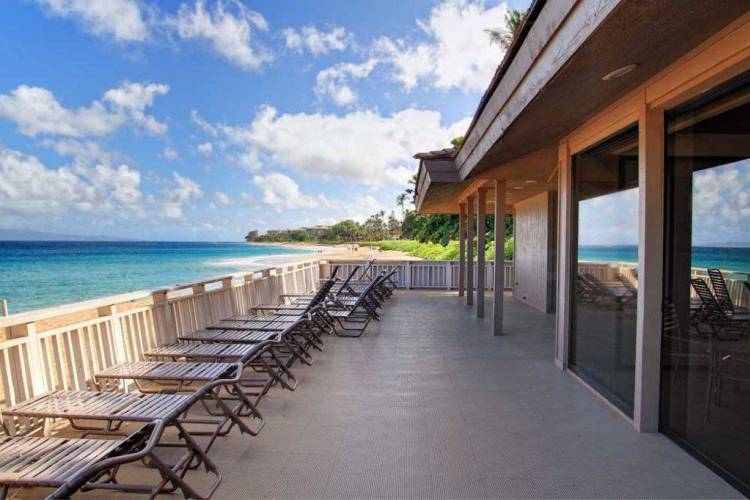 When planning your vacation to Maui, there are a few things you should keep in mind to make sure you have the best experience possible. First, be sure to book one of the places to stay that the island has to offer. You will want to be close to all the action and adventure that Hawaii offers, and our West Maui condos for rent will put you right in the middle of it. Another great tip is to make sure you book a vacation rental with all the amenities that you prefer. This way, you can unwind in style after spending a long day exploring Maui.
Tips to Consider
When most people think of Maui, they envision the beautiful sandy beaches, lush rain forests, and stunning sunsets. However, there is so much more to this Hawaiian island than meets the eye. Situated in West Maui is one of the prestigious resort areas which boasts some of the best vacation rentals on the island. From condos with oceanfront views and festive and bustling resorts to private villas nestled in the mountains, there is something for everyone. To help you make the most of your vacation, we've put together a list of our top tips and tricks for enjoying all that West Maui has to offer:
Rent a car: While public transportation is available on Maui, we highly recommend renting a car so that you can explore the island at your own pace during your visit.
Stay in a condo: Maui vacation rentals are becoming increasingly popular and for good reason! Not only do they offer more space and privacy than a hotel room, but they also tend to be more affordable. Plus, many condos come with amenities like pools, hot tubs, and BBQ areas – perfect for unwinding after a long day of exploring.
Get out on the water: Maui is known for its incredible snorkeling and diving, so be sure to take advantage of it! Plenty of tour companies offer boat trips to some of the best snorkeling spots around the island, especially in West Maui.
Watch the sunset: One of the best things to do in West Maui is to watch the sunset from one of the many beautiful beaches. Grab a bottle of wine and some cheese and enjoy a romantic evening with your significant other.
Hiking: There are numerous hiking trails located throughout West Maui, so be sure to pack your hiking shoes! Whether you want to hike through a rainforest or up to a waterfall, there's a trail for you.
West Maui Condos for Rent
If you are looking for some of the best places to stay on the island, we highly recommend browsing our West Maui condos and vacation homes. With their amenities and location, they are perfect for a family or group vacation. Here are some of the best West Maui condos to consider for your next trip. 
Lahaina Shores Beach Resort This resort is located in Lahaina, and it overlooks the beautiful Kaanapali Beach. It has one, two, and three-bedroom units that come with complete kitchen facilities. There is also a swimming pool, hot tub, and barbecue area on site. 
Pohailani Resort The Pohailani Resort is a beautiful Hawaiian oasis, perfect for those who are looking for a residential and hotel hybrid experience. With 9 acres of tropical botanical gardens, two refreshing pools, tennis courts, basketball courts, and a clubhouse, it's easy to spend your days enjoying all that the resort has to offer. You can also explore the Maui oceanfront promenade, equipped with lounge chairs and picnic tables. It's the perfect place to enjoy a sunset or watch sea turtles and humpback whales. 
Maui Eldorado Resort Maui Eldorado Resort by Outrigger is one of the best-built condominium communities on the west side, offering gorgeous views of both the golf course and the ocean from its hillside perch. Guests who stay in one of the resort's vacation rentals can take advantage of the on-site maintenance, security, and full-service front desk, all while enjoying the lush landscaping and peace of this tropical oasis. Whether you choose a studio, 1 bedroom, or 2 bedroom condo, you'll love having a luxurious amount of space to relax in after a day of adventuring on the island.
Activities and Beaches:
Some of the beaches that are located in West Maui are Kapalua Bay Beach, which is great for swimming, sunbathing, and snorkeling. There is also D.T. Fleming Beach Park, which has a large grassy area perfect for picnics, as well as a sandy beach area good for bodyboarding and surfing. For those that want to stay in the shade, there is also Honolua Bay, which is a great spot for fishing. As far as shops go, there are plenty of art galleries, boutiques, surf shops, and jewelry stores to explore during your stay.
And of course, no trip to Maui would be complete without stopping by one of the many restaurants for a delicious meal. Whether you're looking for fine dining or just a quick bite, you'll find what you're looking for in West Maui. West Maui is a great place to visit if you're looking for some beautiful beaches and plenty of shopping and dining options. There are activities for everyone, whether you want to swim, sunbathe, surf, or fish. And with so many restaurants to choose from, you're sure to find something to suit your needs. So if you're planning a trip to Maui, book your Maui vacation rental soon!
Final Thoughts
So whether you're looking to relax on the beach or explore all that West Maui has to offer, these luxury condos are the perfect fit. The whole process may seem daunting but if you follow this guide of things to consider we are sure you will have a wonderful time during your Maui getaway! If you want to be close to all the action but be far enough away that your vacation will not be hindered this is an ideal spot to relax with the family in Hawaii. With all the amenities you need and the best West Maui locations, you'll have everything you need for an unforgettable vacation. So what are you waiting for? Start planning your arrival in Maui today!