Renting a Maui Vacation Home vs Paying for a Hotel Room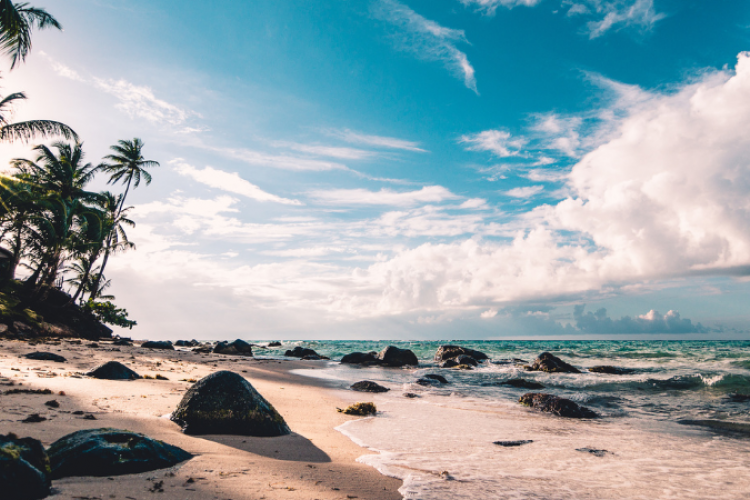 When visiting Maui, many travelers find themselves at a crossroads between choosing a hotel or renting a vacation home. But that choice is not as hard as you may think. While hotels certainly have their perks - such as being close to popular tourist destinations and having on-site restaurants and amenities, you can also say the same for vacation homes on Maui and they can provide a far more personalized and comfortable experience.  When renting a Hawaii vacation home, you'll have access to your kitchen and laundry facilities, as well as plenty of space to spread out and relax. You'll also be able to choose your schedule, without being beholden to the comings and goings of hotel guests. And perhaps most importantly, you'll be able to enjoy the true feeling of "Ohana" that can only come from staying in a local's home.  With so much to offer, it's no wonder that more and more travelers are opting to rent vacation homes on their next trip to Maui. Below, we'll list down all the perks of renting a vacation home rather than staying in a hotel.
Renting a vacation home can be more economical than paying for a hotel
Staying in a hotel room for a week or more can be expensive, especially if you are traveling with your family. a vacation rental home can be a more economical option. When you rent a vacation home, you have the entire house to yourself. This means that you can prepare your meals, which can save a lot of money. You also have more space in a vacation rental home, so you will not feel cramped and uncomfortable like you might in a hotel room. In addition, many rental homes are located in desirable areas, such as near the beach or in the mountains. So, if you are looking to save money and have a more comfortable vacation, consider renting a vacation home instead of staying in a hotel.
You'll have more space
When you stay in a hotel room on vacation, you're often cramped with space. You have to carefully arrange your belongings to make sure everything fits, and you might have to share common areas with other guests. In contrast, a vacation rental gives you plenty of room to spread out and relax. Lahaina Oceanfront Estates for example offers 7 bedrooms, which means you can finally book a family getaway that you've been planning for a while now! You'll have your private bedroom, bathroom, and living area, so you can come and go as you please without having to worry about disturbing other guests. And if you're traveling with a large group, you can rent an entire house or condo instead of booking multiple hotel rooms. That way, everyone will have their own space but you'll still be able to spend time together in common areas like the kitchen or living room. So if you're looking for a more spacious and private vacation experience, consider renting a vacation home.
Vacation homes often come with amenities like pools and hot tubs
Luxury vacation homes often come with a wide range of amenities, from private pools and hot tubs to fully equipped kitchens and state-of-the-art entertainment systems. For many travelers, these added extras are one of the main reasons for choosing a vacation rental over a hotel room. However, it is important to remember that these amenities come at a cost. In addition to the nightly rental rate, guests will often be required to pay a daily fee for use of the amenities. This can add up quickly, so it is important to factor in the cost of amenities when budgeting for your vacation. But for many travelers, the extra cost is worth it for the added comfort and convenience that vacation rentals offer.
You can cook your meals in a vacation home, which can save you money
Vacationing is a great way to relax and rejuvenate, but it can also be a costly endeavor. One way to save money on vacation is to cook your meals. This can be especially helpful if you're staying in a vacation rental, as you'll have access to a kitchen. Oceanfront homes for rent are also an option and you'll have all the amenities available just for yourself, your family, or friends. While you may not want to spend your vacation cooking, preparing some simple meals can help you save money. In addition, cooking your meals gives you more control over what you eat. You can choose healthy ingredients that fit your dietary needs, and you won't have to worry about finding restaurants that accommodate your preferences. So next time you're planning a vacation, consider cooking your meals to save money and eat healthier.
It's easy to find a vacation home that's close to all the attractions you want to see
Choosing a vacation rental should be an exciting process - after all, you're picking out a home away from home for your much-anticipated getaway. But with so many options on the market, it can be tricky to know where to start. The good news is that there are a few foolproof ways to find a rental that's close to all the attractions and activities you want to see. If you're planning a trip to a specific destination, start by checking out the website of the local tourism board. They usually have a list of all the major attractions in the area, as well as information on how to get there. Or you can check some of our blogs for more activities to do during your stay! Once you've narrowed down your options, take a look at online maps to get an idea of which rentals are closest to your chosen sights.
You can start your search here to start your most anticipated Maui vacation! With a little bit of planning, it's easy to find a rental that will make your trip even more enjoyable. Overall, it's always going to be what you think is the best option that will suit your needs, but being able to know the additional perks you can have by renting a vacation home is not, at all, bad. And when you think that it stops there, vacation rentals have a lot more to offer for vacation-goers that are just waiting for you to discover.