Sands of Kahana for Rent: Maui 3-Bedroom Beachfront Luxury Resort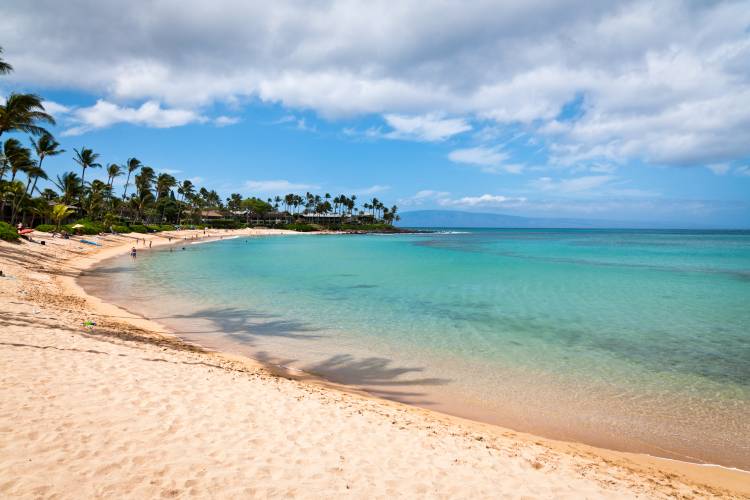 Sands of Kahana is the perfect place to escape the hustle and bustle of everyday life. Resting on seven acres of tropical landscapes, this oasis offers stunning views of Kahana Beach and the Kapalua Resort. The sparkling blue waters and lush vegetation create a feeling of being in paradise. The Sands of Kahana is a great place to relax and unwind.
Spend your days on the peaceful lanai, enjoying views of islands such as Molokai and Lanai. In addition to their beauty, these locations also have something special that will make for an unforgettable vacation: fantastic sunsets and starry nights!
Perfect Beach Front Vacation Destination Location
This beautiful complex is located just in front of Napili Bay, just along Lower Honoapiilani Road. With its convenient location at the heart of Lahaina and a short drive from  Kaanapali, it is the perfect place to get away from it all.
And because it is centrally located in Lahaina, it's very much near favorite restaurants such as Dollie's Pub and Cafe, and Miso Phat Sushi. It's also just a walk from Kahana Fine Arts Studio, and a few minute drive to top tourist destinations such as  Whalers Village and Lahaina Banyan Court Park. This is a great place to stay if you want to lounge on the beach or explore what Maui has to offer!
Best Luxury Resort Amenities
The condo rental property has all the amenities you need for a comfortable stay. It includes a fully equipped kitchen, well-fitted bathrooms, a washer and dryer, cable TV, and free WiFi. It's a 3-bedroom vacation rental perfect for a big group. These beautiful condos for rent have stunning views of the sparkling blue waters of the Pacific Ocean from its spacious living room, dining area, and bar.
The kitchen has been fully renovated and is equipped with granite countertops and stainless steel appliances, so you can prepare your favorite meals in the comfort of your own home, perfect for cookouts with friends and families.
This beautiful condominium for rent offers a spacious living space with an open-concept design. The kitchen features granite countertops and stainless steel appliances while the master bedroom has walk-in closets that are perfect for storing your valuables.
The master bedroom enjoys direct sunlight and stays cool thanks to its large lanai, which also provides privacy from outside noise. With its many features and amenities, this home is sure to provide you with everything you need for a comfortable and enjoyable stay.
The large lanais in these Sands of Kahana rentals are equipped with lounge chairs and tables, making them the perfect place to enjoy a game or meal outdoors. This is the perfect place to stay for those who want to experience all that Hawaii has to offer! With its convenient location and ample amenities, the Sands of Kahana is sure to make your vacation one remember. Book your stay today!
Fun Maui Outdoor Activities
The Sands of Kahana is an all-inclusive vacation rental beachfront resort property with amenities that are typically found in luxury resorts. For guests' convenience, there are two pools and play areas for kids as well! The tennis courts or mini golf courses provide  additional entertainment opportunities while staying on this beautiful property. 
The Sands of Kahana resort boasts a wide range of on-site amenities to keep guests of all ages entertained throughout their stay. In addition to the spacious accommodations and stunning ocean views, guests can enjoy access to a state-of-the-art fitness center, multiple outdoor pools and patio areas, and a private beach.
The fitness center is equipped with everything you need for a workout, including cardio machines, free weights, and resistance equipment. If you prefer to exercise outdoors, take advantage of the resort's many walking and running trails, or borrow one of the complimentary bikes for a ride along the coast. The private beach is perfect for swimming, sunbathing, stand-up paddleboarding, and other water sports, and the resort's convenient location makes it easy to explore all that Maui has to offer.
The Beach House Bar & Grill is the perfect place to enjoy a meal with friends or family. The restaurant offers a wide variety of breakfast, lunch, and dinner options, as well as a daily happy hour. The food is delicious and reasonably priced, and the atmosphere is casual and relaxed.
Whether you're looking for a hearty meal or a light snack, the Beach House Bar & Grill has something for everyone. And don't forget to take advantage of the daily specials!
Reservations - Book Online Today!
If you want to spend a holiday in Maui you'll never forget, make sure to book your stay at the Sands of Kahana in advance as the units do sell out quickly. You can make a reservation  here, or you can contact us at 808-661-3484, a member of our team will be happy to assist you in finding the perfect accommodations for your stay. We look forward to welcoming you to the Sands of Kahana! Mahalo!