Best of Maui: A Guide to the Island's Most Popular Activities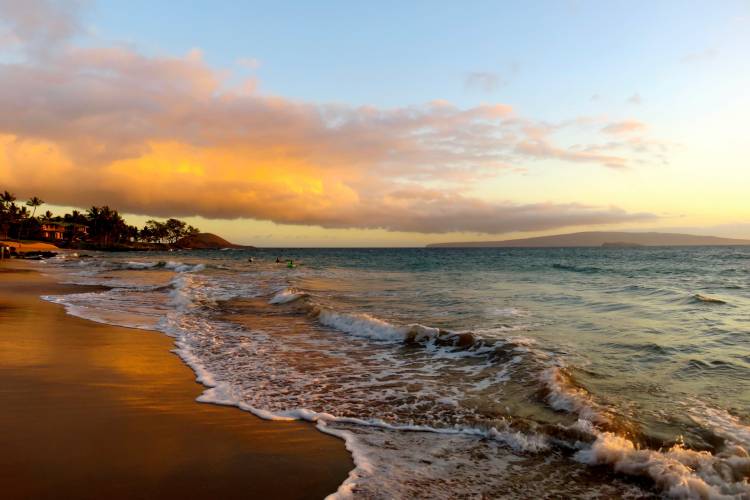 Maui is one of the most popular tourist destinations in the world, and it's easy to see why. This Hawaiian island has something for everyone, from its rich history and culture to its stunning natural beauty. Visitors can explore Maui's many popular travel destinations, enjoy outdoor activities like hiking, zip lining, and sample the local cuisines at top restaurants.
And of course, no visit to Maui would be complete without relaxing on its world-famous beaches or taking a sunset cruise. Whether you're looking for adventure or a relaxing vacation, you'll find it here in Maui!
 One of the most common challenges people have when visiting Maui is figuring out what to do, aside from looking for the best places to stay, of course. With so many amazing activities and attractions to choose from, it can be difficult to know where to start. And if you're not familiar with the island, it can be even harder to make decisions about what to do and see. Whether you're a first time traveler to Maui or a return visitor there will always be something exciting to do!
Learn About The History of Maui
The Island of Maui is a treasure trove for those who enjoy exploring the past. From ancient temples and archaeological sites to modern-day towns, there are so many things worth discovering on this beautiful island.
Enjoy the Festivities
Maui is well known for its many festivities, which are the perfect way to enjoy the island's culture and beauty, especially for first-time travelers. Maui has something for everyone, with events that range from music festivals to foodie gatherings.
No matter what time of year you visit Maui, there's sure to be a festival happening somewhere on the island. So come join in the fun and experience all that Maui has to offer!
 Annual Festival of Aloha
Festivals Of Aloha is a month-long celebration that celebrates the native culture and traditions of Hawaii. The festivities usually start in September, but many wonderful cultural events take place throughout October. Festivals Of Aloha is a great opportunity to experience the rich culture and history of Hawaii. The festival features many different events, including traditional Hawaiian dances, music, and food. There are also opportunities to learn about the Hawaiian language and culture.
In addition to the music and cultural events, the Maui Festival of Aloha also features an arts & crafts fair, giving visitors a chance to purchase handmade goods from local artisans. And for those who want to experience the best of Hawaii's culinary scene, the festival offers a variety of foodie experiences, featuring dishes from some of the state's best restaurants.
Lahaina Halloween
The annual Halloween party in Lahaina Town is one of the biggest and most celebrated events in Maui. The street closures allow costumed visitors to walk freely through downtown, while thousands come out for music performances at various locations throughout Front Street's entertainment district. The party starts early in the afternoon and continues into the early hours of the morning, with non-stop music and dancing throughout the night. In recent years, the event has also become a popular destination for tourists, who come to experience the vibrant atmosphere and enjoy the festive spirit of Halloween on Maui.
Lahaina is one of the best places to be during Halloween. The annual Keiki parade and costume contest is a great way for kids to enjoy the holiday, but there are also plenty of activities for adults. Many bars have their own entertainment, including live music and specials on drinks. This makes it easy to enjoy Halloween in Lahaina without having to worry about getting home early.
Visit Popular Travel Destinations
Maui is home to some of the most popular travel destinations in the world. From the world-famous Maui beaches to the stunning Haleakala Crater Road, there is something for everyone to enjoy on this island.
Some of Maui's most popular tourist destinations include:
Ironwood Ranch
Hawaii Magazine has named Ironwood Ranch as one of the best places in Hawaii for horseback riding! If you are looking to get away from it all while exploring nature and taking an adventure, then this is where you should go. With lush forests full of ironwoods that stretch into eternity on either side of your path.
Ironwood Ranch is a magical spot in the middle of paradise where you can enjoy unparalleled beauty. With acres and acres to explore, your adventure won't be complete until you've seen all there is at this ranch! With such an amazing variety of natural beauty to explore, it's no wonder that Ironwood Ranch is the best place for horseback riding in Hawaii.
The secluded location means you'll have the trails all to yourself, and the scenery is simply breathtaking. Whether you're an experienced rider or a first-timer, Ironwood Ranch is the perfect place to enjoy a truly unique riding experience. So come on down and explore all that this beautiful ranch has to offer!
Iao Valley State Monument
'Iao Valley State Monument is a photographer's paradise! The variety of plants and flowers that are found in this area offer an important glimpse into the past, as they were all brought over from Hawaii by people who lived there before us. These plants provide an important source of food and medicine for the Hawaiian people, and they are also a beautiful sight to behold.
On August 1st, 2022 the state monument was closed until January 15th, 2023 to finish the slope stabilization and parking lot improvements. The ʻIao Needle is a particularly popular lookout point, as it offers stunning views of the valley below. Visitors can also enjoy picnicking in the park, as there are plenty of picnic tables available. So, whether you're looking to learn about Hawaiian culture or simply enjoy the beauty of nature, ʻIao Valley State Monument is the perfect experience to look forward to!
Haleakala Highway (Crater Road)
The switchback road is a winding mountain road that offers breathtaking views of the surrounding area. The road is approximately 5 miles long, but due to the numerous twists and turns, it takes approximately 20 miles to travel the entire length of the road. Along the way, motorists will be treated to a variety of different landscapes, ranging from lush green forests to snow-capped mountains.
The summit of Mauna Kea is one of the most unique and beautiful places on Earth. With its high elevation and cool, windy climate, it offers views that are simply unrivaled. And, of course, the fact that it is home to a remnant crater of a volcano only adds to its appeal.
Sample Maui's Best Restaurants
Maui's culinary scene has something for everyone. From fresh seafood to traditional Hawaiian dishes, there are plenty of local restaurants to choose from. You can also find local produce at farmers' markets all over the island. The island's chefs are constantly innovating, creating new dishes that incorporate local ingredients and flavors.
Whether you're in the mood for a quick bite or a five-course meal, Maui has plenty of options to choose from. So come hungry and enjoy everything that the island has to offer.
Relax on the Beach
Of course, when in Maui, one should never forget to visit the ever-popular beaches around the area. One can never go wrong in Kaanapali Beach, Maui's most famous beach that offers three miles of white, sandy beaches perfect for swimming, sunbathing, and simply relaxing. Aside from its stunning beauty, the beach is also home to a variety of shops and restaurants, making it the perfect place to spend a day when staying in one of the top vacation rentals in Maui.
You can also wander other beaches around the area to maximize your stay in our rentals. Maui's North Shore is a must-see with its black sand beaches and dramatic cliffs. If you're looking for something a little more secluded, then head on over to Hanauma Bay Nature Preserve where you can find plenty of turtles basking in the sun. No matter what your preference, Maui has a beach that's always going to exceed your expectations.
It's never easy to plan the best Hawaii vacation, but with preparation and research, you can have the best time of your life in Maui. Our Hawaiian island paradise offers a wide variety of activities to choose from, so there's something for everyone to enjoy. From hiking to relaxing on the beach, Maui has it all. With this guide, you'll be able to plan the perfect Maui vacation that will create memories that will last a lifetime. Book your stay today and get started on your adventure!