A Complete Guide for First-Time Travelers to Maui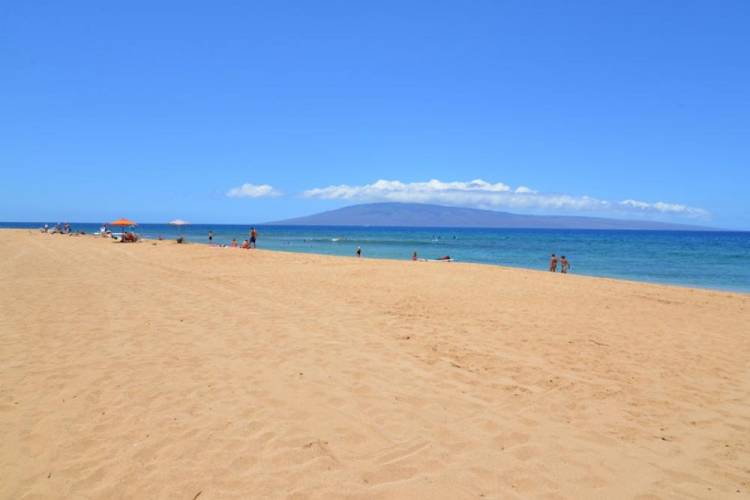 Maui is one of the most beautiful places on Earth. If you're fortunate enough to be planning aMaui Vacation, you're in for an amazing holiday getaway experience. With 27 miles of pristine sandy beaches, lush tropical jungles, and lofty mountains, there's something for everyone on Maui. But if it's your first time visiting, it can be tough to know where to start.
Maui is a populartourist destination for friends and family for a good reason. That's why we've put together this complete guide for first-time Maui visitors! In this post, we'll cover everything from where to stay and what to do, to where to eat and how to get around. So whether you're dreaming of hiking the Haleakala volcano or simply lounging on the beach all day long, read on for the best tips forexploring Maui!
1. Rent a car and explore the island
The best way to see all that Maui has to offer is by renting a car and driving around, especially if you're staying in aMaui Vacation Rental. You'll be able to explore at your own pace and see the stunning beauty of the island up close.
The difference in driving between Maui and Hawaii is not just a matter of how you approach the road, but also what kind. First, of all - traffic moves much slower here than in most other places with the MPH usually being anywhere between 15 to 55 mph.
The most popular time for travel in Maui is between Kahului andLahaina, especially around 4 PM. You'll see some animals on the road that can make it tricky to drive safely such as deer or feral pigs so try not to go when they are crossing over from one field into another - but if you do happen upon an intersection with their path crossed just look out!
Haleakala Highway
The drive up to Haleakala is worth it – the view is stunning! You can see for miles and miles, and it's so peaceful and quiet. It's the perfect place to relax and take in all the beauty that Hawaii has to offer.  If you're lucky enough to get a rental right on the crater's edge, it would be an incredible experience. The sunsets here are absolutely beautiful, and the clear blue waters are just mesmerizing.
Ohe'o Gulch and Haleakala
The road trip from Ohe'o Gulch to Haleakala is one for the books. The winding roads and stunning scenery make it an adventure you'll never forget. And when you finally reach your destination, the views are breathtaking. Be sure to stop at Troy's Eat-on Beach for some mouth-watering Hawaiian BBQ before heading up into town. Trust us, you won't regret it!
The West Maui Mountains
The drive on the West Maui Mountains is a beautiful experience, with stunning views of the ocean and coastline. Once you reach the top of the West Maui Mountains, there are plenty of pull-offs where you can stop and take in the scenery. The road then winds down the back side of the mountain, providing more fantastic views. You'll eventually come to a T-intersection. To the left is Hana Highway (State Route 360), which takes you to the famous town of Hana. To the right is Kula Highway (State Route 37), which leads you back down to Kahului.
2. Visit Haleakala National Park
They say that the demigod Maui imprisoned the sun to lengthen the day, so it's now called "Haleakala," which means house of light. It was originally part of Hawaii National Park along with Kilauea and Mauna Loa on the island; created in 1916.
At 10,023 feet above sea level, Haleakala is the tallest mountain on Maui. The views from the summit are simply amazing, so be sure to visit this national park while you're on yourMaui vacation getaway. The dormant Haleakalā (East Maui) Volcano is one of Hawaii's most celebrated landmarks, and it can be found in this National Park.
3. Drive down the Road to Hana
The Road to Hana is a 52-mile scenic road that winds its way through the lush tropical landscape of East Maui. There are plenty of waterfalls, scenic vistas, and hiking trails to explore along the way, so be sure to drive this road if you have the time.
The journey of driving the road to Hana is just as amazing as the destination itself. With cliffs draped in green, lush valleys, and waterfalls galore, this route offers picturesque views around every bend. Just be sure that when you're exploring the road to Hana that you respect the resident's properties 
Plus, those lucky enough to get a glimpse of the white-capped mountains in the distance will feel like they've reached heaven itself. And don't forget the black sand beaches! They are truly a sight to behold. So if you're looking for an amazing driving experience while staying in one of thevacation rentals in Maui, the Hana Highway is the way to go.
4. Snorkel or dive at Molokini Crater
Molokini Crater is a must-see for divers and snorkelers. The crater offers amazing views to depths up to about 200 yards from the surface, where you'll find terraces that continue down even further than what's visible on top with plenty of fish living there too!
If you're looking for an excellent spot to catch some rays, then head on down the coast and check out Tako Flats. This sand channel is home to many incredible creatures that live in large coral heads like Manta Rays who come here to feed off fish larvae during their spawning season!
This spot offers incredible animal viewing opportunities for big fish that frequent deep waters such as sharks or tunnel turbot; plus sunless shade makes it perfect year-round.
5. Watch the whales in wintertime
Have you ever wanted to see a whale up close? Now is your chance. There are several areas around the islands of South Maui and North Shore where they can be seen easily, like at Kihei or Wailea on the shoreline by their mother's sides as well off-shore in calm waters with good visibility!
Every winter, thousands of humpback whales migrate from Alaska to Hawaii to mate and give birth. You can see these whales breaching near the surface of the water off the coast of our island paradise, so be sure to visit during the whale-watching season on Maui if you can.
Kohola humpbacks, who live in Alaska and travel down to Hawaii every year for mating or giving birth (depending on whether they have been tagged), seem like an interesting bunch. They enjoy a deep ocean with plenty of visibility as well as no natural predators - something that's not always true across their journey!
6. Explore the black sand beaches of Waianapanapa State Park
Waianapanapa State Park is home to some of the most beautiful black sand beaches in all of Hawaii. These beaches are worth exploring if you have time while you're in one of thevacation rentals in Maui!
Located just outside Hana at the end of Highway 37, this treasure trove will not disappoint even those who make the long drive from anywhere else on Maui. With its ancient burial sites and trails, Waianapanapa is a natural wonder that should not be missed.
One of the main attractions at Waianapanapa State Park is the black sand beach. The beach gets its unique color from the volcanic activity that has taken place on the island over the years. The black sand is a perfect contrast to the bright blue waters of the Pacific Ocean. If you're looking for one of the most beautiful beaches in all of Hawaii, Waianapanapa State Park is a must-see.
7. Sample local cuisine
When you visit Maui, you'll want to sample the local cuisine. The islands have been home to both original Polynesians and diverse immigrants who came from places like Japan, the Philippines, or Portugal for many years now- so their cuisine reflects this history in some incredible ways!
True, there are so many incredible experiences waiting for you in Maui - it can be hard deciding where and what first! You'll want to engage all of your senses to truly experience the sight, smell, and taste of the local food.There's no need to be apprehensive about trying new dishes or cuisines.
Maui is known for its stunning natural beauty and delicious cuisine. While there are manyrestaurants on the island that serve up local favorites, nothing beats learning about the food directly from the people who grow it and cook it.
Maui is arguably one of the bestvacation spots to visit in Hawaii. With its diverse landscape, there is something for everyone to enjoy. The island has many hidden gems that are waiting to be explored. So, what are you waiting for? Pack your bags and head to Maui!