Plan Your Romantic Hawaii Getaway - Best Activities for Couples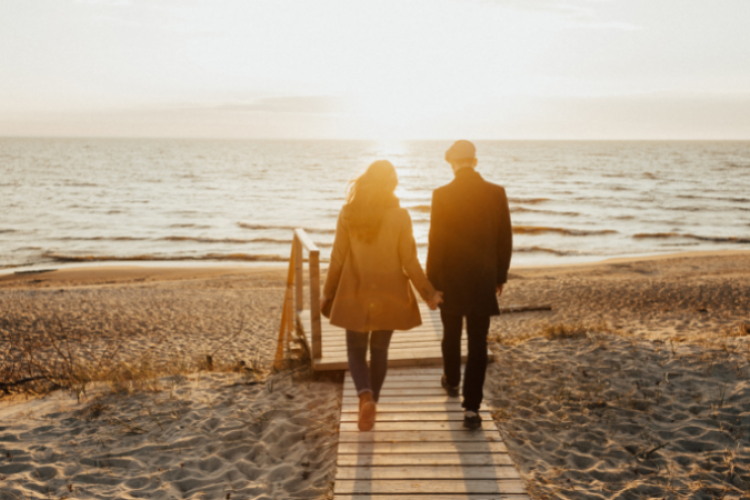 Hawaii is a romantic destination perfect for enjoying a getaway with your partner. Not only will you find endless beaches, stunning views, and fun activities, but you'll also have the opportunity of staying in a romantic Maui vacation rental property. Being able to cook meals together, relax on the balcony and enjoy quality time without any distractions — these are all moments that make up a beautiful vacation. Plus, having your own space allows for even more privacy and intimacy — what could be more romantic? Here are some fun things you can enjoy with your better half when staying in a Hawaii vacation rental.
Prepare a Decadent Meal Together
Preparing a meal together is an ideal moment for couples to spend quality time with one another. It allows them to bond and form a deeper connection as they work together to create something special. Not only is it fun, but it also helps foster communication and appreciation for shared talents. 
Planning the perfect meal with your partner can be a fun and rewarding experience. Start by researching recipes together to decide on an entree, side dishes, and dessert that you can both enjoy. Make sure to create a shopping list of ingredients beforehand so you don't forget anything. 
Get out all necessary cooking tools, utensils, and gadgets, and put on some music that sets the mood for cooking together. Finally, divide tasks amongst each other like washing the vegetables and cutting up meat/fish. With careful planning and preparation, you will be able to enjoy a delicious meal made from scratch as a couple! 
Eating together provides an opportunity to spend quality time together outside of your everyday routine and creates a relaxing, intimate atmosphere. It also encourages communication and connection, allowing you to share stories and memories while tasting something delicious. Plus, it's just plain fun! So don't forget to carve out time now and then to savor a meal with your significant other — it may just be the most meaningful part of your day.
Have a Romantic Cozy Night In
Spend a cozy night with your significant other in a discounted Maui vacation rental to make lasting memories. Make the most of the space by adding comfortable seating and some soft lighting. Decorate the room with candles, pillows, and blankets for an even more romantic atmosphere. Enjoy a relaxing evening watching movies or playing board games to truly bond together. Add some snacks and drinks to complete your perfect night — no need to worry about cleaning up afterward, just enjoy the moment! 
If you're staying in a vacation rental property, why not create an in-home theater to watch movies or play board games? You can use the space to get creative — add some cozy furniture, mood lighting, and decorations. Invite your partner to join in the fun and make it even more special by streaming any movie of your choice. Playing board games is also a great way to bond, so don't forget to include those too. The best part is that when you're done, simply pack up and leave — without any hassle!
Have Some Outdoor Adventures Together
Spending time with your special someone exploring the beautiful beaches of Maui can be an unforgettable experience. Staying in a vacation rental allows you to enjoy the area without any interruptions — so take advantage of it! Step out onto the sand together, go for a swim or just stop and watch the sunset — whatever the activity, the goal is to create special moments that will stay with you long after your vacation is over. You can also take walks along the shore and explore nearby restaurants and shops. Whatever you do, this is sure to be a romantic moment and an incredible memory to last a lifetime. 
Exploring the island of Maui while staying in a vacation rental is an incredible experience. From shopping at local stores to going on helicopter rides, there are plenty of activities that you can do with your partner. For a more relaxed day, visit some of the area's quaint shops for unique souvenirs or take a stroll down the main street for delicious dining options. If you and your love are looking for something more thrilling, go on a Hawaii helicopter ride and get an aerial view of the entire island — it's an unforgettable experience. No matter what kind of adventure you choose, you'll be sure to have a romantic time exploring Maui together.
Choose the Perfect Maui Vacation Rental
Choosing the perfect vacation rental property in Maui is extremely important. After all, your accommodation will be your home away from home and it's essential to make sure it meets all of your needs and expectations. Whether you're looking for a luxurious spot right on the beach or something a little more private, any of these three properties — Okika Hale,Sands of Kahana, or Maui Eldorado in Kaanapali — are great options. All of them can provide you with comfortable and top-notch accommodations close to amazing beaches, shopping precincts, and activities. Each has its own unique features so take the time to do some research and pick the one Hawaii getaway that's best for you.
Enjoy Local Attractions Together
Spending time with your partner while exploring different places in Maui is an experience you won't forget. From wineries and art galleries to local markets, there are tons of opportunities to explore new sights or find unique souvenirs. If foodie experiences are what you're looking for, then trying out different local restaurants is a must. With plenty of eateries offering fresh seafood, Hawaiian-style cuisine, and other tasty dishes, you'll be sure to have a great meal that can't be found anywhere else. Sample some of the island's signature cocktails on outdoor patios as you take in the beautiful views — it's an unforgettable way to end a special day with your significant other. 
Spending quality time with a significant other in your vacation rental in Hawaii can be wonderfully special. Whether it's taking in beautiful views, indulging in local cuisine, or exploring new sights, there are plenty of amazing things you can do together. Vacation rental properties can provide a cozy and comfortable atmosphere to make sure your trip is as unforgettable as possible — it's a chance to form lasting memories and enjoy each other's company without the demands of everyday life.