Shopping Tour of Local Markets in Maui for Handcrafted Treasures in Maui, Hawaii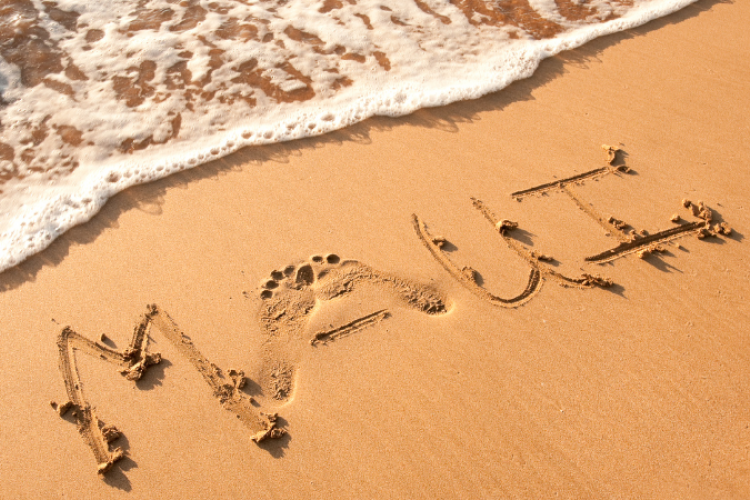 Living in Maui is a dream come true for many. If you are in a vacation rental, you will find yourself surrounded by local markets packed with unique treasures that can't be found anywhere else. From handmade artwork to ceramic dishes and jewelry, these stores provide delightful items perfect for adding a personal touch to your Hawaiian getaway. Shopping at the local markets not only provides an unforgettable experience but also makes life more exciting with special items from around the area ready to be cherished and enjoyed.
Whalers Village 
Whalers Village is the premier shopping destination nestled in the heart of Kaanapali Beach on Maui's West Side, offering an unforgettable experience just steps away from luxurious resort hotels. Whalers Village is the premier shopping destination on Kaanapali beachfront. Located directly across from the world-renowned Ka'anapali Beach, Whalers Village offers stunning views of the nearby ocean and islands beyond.
The open-air mall is spread across three levels, with over 90 shops and restaurants for visitors to explore. No matter what you're looking for, it can be easily found within Whalers Village, including a range of native arts and crafts that reflect the local culture and heritage. With something for everyone, Whalers Village offers several stores for its patrons to explore, such as Sand People, Totally Hawaiian Gift Gallery, and Whalers Fine Jewellery.
All three stores have a wide selection of items perfect for souvenirs or gifts. After a day at the shops, visitors can enjoy gelato to satisfy one's sweet tooth or stop by one of the many oceanfront restaurants to savor an appetizing meal with panoramic views of the water. This delightful mix of activities makes Whalers Village an ideal spot for anyone to visit while on holiday in Maui.
Maui Swap Meet
The Maui Swap Meet is the ultimate destination for any serious shopper. With more than 200 stalls, this shopping event has something for everyone. From freshly blended smoothies to locally-grown fruits and vegetables to traditional Hawaiian artworks and one-of-a-kind muumuus, the Maui Swap Meet is an ideal way to spend your day. Located on the University of Hawaii Maui Campus, this swap meet guarantees an entertaining and exciting experience for all. Whether you are searching for a special item or just browsing around, it is the perfect place to find exactly what you are looking for.
Those visiting Maui should make sure to visit the renowned Maui Swap Meet to experience a range of local delicacies, charming trinkets, and more. This beloved marketplace offers a variety of unique Hawaiian fare – from cool shaved ice to sashimi-grade fish – as well as diverse souvenirs like hand-carved bone jewelry, fashionable tees, and one-of-a-kind keychains. All shoppers are guaranteed to find something special at one of the island's premier swap meets.
Maui Mall
Maui Mall offers a one-stop-shop full of shopping and entertainment opportunities for anyone in the Kahului area. Notable shops, such as Whole Foods, Kahului Florist, Hawaiian Island Creations, Maui Creations, and Imperial Jewelry all offer unique items that can be found nowhere else. Additionally, the mall is home to many cultural shows and events that locals and visitors alike can enjoy. There is truly no better place to spend an afternoon in Kahului than at Maui Mall – whatever you're looking for, you won't be disappointed!
The mall is home to a variety of events that are a delight for all ages. From Polynesian dance demonstrations to musical performances and holiday shows, the mall offers something for every interest. The open-air layout allows for an enjoyable experience as you take in the lovely scenery while grabbing some ice cream along the way. Check out their schedule to find out more about their upcoming events – you won't want to miss it!
Kihei Kalama Village
Located conveniently across from the ocean and Kalama Park, Kalama Village offers more than just souvenir shopping. Offering stall vendors showcasing homemade jams, fruit butter, vinegar, oils, and salad dressings, this unique village also offers clothing essentials such as shirts and hats, crafted jewelry pieces, and framed photographs. Spending 30-60+ minutes simply walking around reveals the beauty of Hawai'i, each stall containing one-of-a-kind souvenirs that you won't find anywhere else making it a must-visit spot on Maui.
Kihei Kalama Village is the place to source great souvenirs for your trip home! Not only does it boast an array of Chinese imports for a bargain price, but also provides various locally crafted goods, making it the ideal destination for souvenir shopping. The selection on offer is vast, so you can be sure you will find something special to remind you of your trip that caters to all needs and tastes.
Wailuku First Friday
If you're looking for a unique shopping experience, Wailuku First Friday in Maui is the perfect place to find souvenirs, local items, and delicious food. Held on the first Friday of every month, this free street party takes place on Market Street in Wailuku and offers a variety of vendors selling handmade crafts, jewelry, clothing, and other locally made products. You can also enjoy live music from local bands while you shop.
In addition to shopping for souvenirs and gifts, Wailuku First Friday is also a great place to sample some of the best food Maui has to offer. With over a dozen food vendors serving up everything from traditional Hawaiian dishes to international cuisine, there's something for everyone. Whether you're looking for a quick snack or an entire meal, you'll be sure to find something that satisfies your taste buds. Plus, with plenty of games and activities available throughout the night, it's easy to make an evening out of your visit!
Visiting Maui is a dream for many, and with its abundance of local stores and markets, it's easy to see why. From the West Maui Shopping Center and Whalers Village to Rainbow Mall and The Shops at Wailea, Maui has something for everyone. Whether you're looking for souvenirs or something special for yourself, you can find it all here. Plus, with so many incredible outlets offering discounts on must-have items, you'll be sure to find great deals too. With all these great shopping opportunities at your fingertips, your Maui vacation is at its best.