Maui Packing Tips - Travel Items You Don't Need to Pack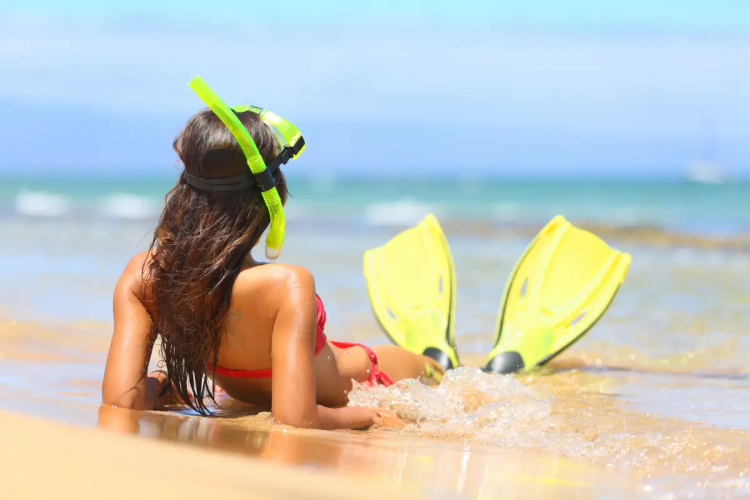 Picture yourself in Maui, surrounded by stunning vistas, swaying palm trees, and the soothing melody of the waves. As you gear up for an unforgettable adventure from your Maui vacation rental on this enchanting island, mastering the art of savvy packing can make all the difference in making your holiday getaway a stress-free and enjoyable trip. While the urge to be prepared is natural, there's an ingenious strategy to enhance your vacation experience – packing light and shedding unnecessary travel items. In this blog post, we'll reveal the insider secrets to lighten your load and make your Maui journey more carefree, ensuring you make the most of this tropical paradise.
Unleash Your Inner Hawaiian Islander
Imagine this: you're on a Maui vacation, surrounded by stunning beaches, swaying palm trees, and the hypnotic rhythm of the waves. Now, imagine lugging around a suitcase packed to the brim with stuff you probably won't even use. Let's be real – do you really need that extra pair of shoes that you haven't worn in ages or that oversized unicorn inflatable that's more suitable as a mythical creature lurking in your home pool than as part of your vacation needs?
Embracing the island's carefree spirit and leaving unnecessary baggage behind means you'll have both hands free for hula dancing, snorkeling, and savoring those heavenly shaved ice treats. So, lighten your load and let Maui's magic take center stage – because memories beat extra baggage any day!
Here are the things you should unpack when visiting Hawaii:
1. Lighten Your Load with Towel Wisdom
Why pack those heavy beach towels when your accommodation is ready to pamper you with complimentary ones? Give your luggage a breather and take advantage of the cozy towels provided during your stay. And if they are not? Don't worry, there are PLENTY of places to get really cheap ones!
2. Let Hawaii Nourish Your Senses
Who needs pre-packed snacks when Maui is a feast for your senses? Discover the island's culinary treasures, from tantalizing Loco Moco to delectable seafood. Delight your taste buds with local flavors instead of hauling snacks from home.
3. Unleash the Island Breeze on Your Hair
Maui's got you covered – literally! Most vacation rentals offer hairdryers and even straighteners, allowing you to leave your personal hair care gear at home. Say goodbye to extra weight and hello to carefree vacation hair.
4. Dive into Adventures, Not Snorkel Gear
Snorkeling is a must in Maui, but you don't need to burden yourself with the snorkel gear. Local beaches and operators offer snorkeling equipment rentals at your fingertips and, unlike staying at a hotel, it's possible you may find some in your vacation rental. Let go of excess baggage and dive into the azure waters hassle-free.
5. Swipe, Don't Carry Cash
Ever seen a palm tree pay for a drink? Credit cards are the name of the game, even in paradise. And if you find yourself in a less plastic-friendly spot, local ATMs are your budget-friendly saviors.
6. Sun, Sand, and Style
Say aloha to Maui's eternal summer! You can leave those hefty winter coats and chunky sweaters in the closet – Maui's tropical embrace keeps you warm year-round. Swap out the bulk for lightweight layers, perfect for breezy evenings or conquering those majestic heights.
7. Snap Happy Photographers Can Travel Light Too
Calling all photo enthusiasts! Pack smarter by choosing the lenses that truly make your shutterbug heart skip a beat. And if your trusty smartphone is your photography sidekick, nix the idea of a lens collection. Unleash your creativity without the extra camera baggage.
8. Sunbathing, Minus the Chair Haul
Lazing under Maui's sun? Skip the beach chair and umbrella ordeal. Many beaches offer hassle-free rentals, so you can lounge like royalty without hauling royal furnishings. And again, unlike hotels, you may find your Maui vacation rental has some nice beach accessories waiting for you! More sun, less schlepping – it's the Maui way!
9. Shoes for Every Occasion
Shoe obsessed? Pare down your collection to the essentials: comfy sandals, versatile walkers, and maybe a snazzy pair for dining out. Get more mileage from fewer kicks, and let the island breeze caress your toes.
10. Digital Reads, Zero Weight
Got a reading itch? Consider going digital – your favorite books and magazines tucked away in one slim device. Save suitcase space while diving into a literary adventure. The beach just got more bookish!
11. Un-wrinkle the Adventure
Worried about those pesky wrinkles? Fear not! Most accommodations have your back with irons and ironing boards. Your wardrobe will thank you for leaving that travel iron behind.
12. Fancy Yourself as a bit of a Bear Grylls?
Shoes, shoes, shoes – we love them, but moderation is key. Do you really need to take those heavy all-terrain boots and hiking gear? Nope, most definitely not. Most island trekking can be done in your everyday comfy walking shoes. Save your boots for your next off-trail hiking expedition through the Catskill Mountains!
13. Laundry Day, Light and Easy
Long stay on the horizon? Laundry's got your back but ditch the industrial-sized detergent jug. Pack a pint-sized version or a laundry pod to keep things fresh without adding heft to your luggage.
14. Chase the Sun, Not the Chill
Winter woes have no place in Maui's sun-soaked realm. Trade those bulky winter layers for feather-light jackets or cozy cardigans, perfect for cooler moments on the island.
Lighten Your Load
As you embark on your Maui escapade, remember that less truly is more. Leave the unnecessary behind and let Maui's allure embrace you fully. The island's treasures, from sun-soaked beaches to cultural wonders, await your discovery. By shedding the extra baggage and embracing the simplicity of island life, you'll create space for unforgettable memories and immersive experiences. So, pack light, live large, and let the joy of Maui envelop you in its embrace. Your paradise awaits!