Hawaii Travel Hacks Worth Knowing Before You Visit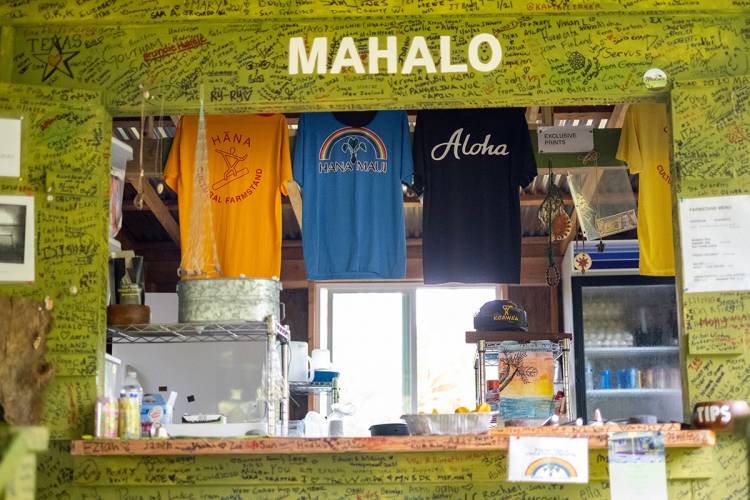 Embarking on a journey to the beautiful Hawaiian islands is a dream for many, but navigating this tropical paradise can be a daunting task without some handy travel hacks. As stunning as it is diverse, Hawaii offers a blend of breathtaking landscapes, rich culture, and unique experiences that are best enjoyed with a bit of insider knowledge. This Maui guide is designed to equip you with insider tips and tricks, helping you make the most out of your trip to this enchanting island.
Whether you're planning to drive the iconic Road to Hana, snorkel in the crystal-clear waters of Molokini, or explore the historic town of Lahaina, these travel hacks will help you navigate Maui like a seasoned traveler. From saving money on accommodations and dining to discovering hidden gems off the beaten track, these tips will ensure you have an unforgettable Maui vacation. So, before embarking on your journey, dive into these travel hacks and prepare yourself for an unparalleled Maui experience.
Hack #1: Know When to Travel - Go in the Off Season
Knowing when to travel is crucial to planning any trip, and opting for the off-season can offer many advantages. The best time to visit the Hawaiian Islands is during the seasons that include:
Mid-April thru Mid-June
September thru November
During these months, popular destinations tend to be less crowded, providing a more intimate and relaxed experience. This allows travelers to fully soak in the atmosphere without the usual hustle and bustle associated with peak seasons. Additionally, off-peak travel can often lead to reduced rates on everything from flights and accommodations in Hawaii to local attractions, making it an economically savvy choice.
However, it's important to remember that the off-season differs depending on the location. For some places, off-season might mean harsh weather conditions, while for others, it could simply be a time when fewer tourists visit.
The off-season months for Maui are typically in the fall and spring.
Fall Off-Season: September to November, before Thanksgiving. This is when the summer crowds have left and there is a lull in tourist activity.
Spring Off-Season: Mid-April to Mid-June. This is another period when the islands are less crowded and accommodation rates can be more affordable.
Visiting during these off-season months can often mean fewer tourists, lower prices, and a more relaxed experience.
It's always worth researching the specific off-season perks and drawbacks of your chosen destination. Despite potential downsides, the benefits of traveling in the off-season - such as unique experiences, discounted prices, and a slower pace of life - often outweigh the cons, turning your vacation into an unforgettable experience.
Hack #2: Pack Light
When planning a trip to Maui, it's essential to pack light and focus on bringing only the necessities. The tropical climate of this Hawaiian paradise calls for lightweight clothing like shorts, t-shirts, swimwear, and a good sun hat. Packing less allows for more flexibility during your travels and reduces the stress of managing heavy luggage. Plus, it leaves room for any island treasures you may want to bring back home.
That said, don't forget the essentials. Sunscreen is a must-have to protect your skin from strong UV rays. A reusable water bottle is also useful, helping you stay hydrated while reducing plastic waste. Also, consider packing a good pair of hiking shoes if you plan to explore Maui's stunning trails. Remember, the key is to pack items that serve multiple purposes and can be easily mixed and matched. With mindful packing, you can enjoy your Maui trip to the fullest without being weighed down by unnecessary items.
Hack #3: Stay in a Vacation Rental
Choosing to stay in a vacation rental while traveling in Maui can significantly enhance your island experience. These accommodations offer a unique blend of home comfort and luxury, providing more space and privacy than traditional hotel rooms. Whether it's a beachfront mansion in Kapalua or an oceanfront condo in Kaanapali, vacation rentals in Maui provide the perfect setting for relaxation after a day full of adventures. The inclusion of amenities like fully-equipped kitchens and private pools further adds to the convenience, allowing you to customize your stay based on your preferences.
Moreover, staying in a vacation rental allows you to immerse yourself more deeply in the local culture. Many rentals are situated within local communities, offering you a chance to experience the true essence of Maui life beyond the usual tourist hotspots. This can provide a more authentic and enriching travel experience. Plus, with a range of options available across various price points, you're likely to find a rental that fits your budget, making it a practical choice for both luxury and cost-conscious travelers. All in all, opting for a vacation rental in Maui ensures an optimal visit filled with comfort, convenience, and memorable experiences.
Hack #4: Shop at Costco Wholesale & Local Farmer's Markets
Shopping at Costco and local farmers' markets is an excellent way to acclimate yourself to the local cuisine and produce.
Costco, with its vast selection of gourmet foods and fresh produce, offers a glimpse into the diverse culinary landscape of the area. And, if you already have a Costco card, why not use it? It's ideal for stocking up on staples like water as well as trying new items that may only be available at our Maui Costco. Bulk chocolate macadamia nuts anyone? Plus, thanks to their generous return policy if something doesn't work out - just take it back. From food and toiletries to towels and beach toys, Costco caters to a wide range of wants and needs.
On the other hand, the local farmers' markets give you access to the freshest produce, straight from the farm. These markets are treasure troves of Hawaii's locally grown fruits, vegetables, and often, homemade goods like jams, baked items, and more. Shopping here not only supports local agriculture but also offers an opportunity to discover regional specialties and seasonal produce. Interacting with the farmers can provide insight into how the produce is grown and suggestions on how to best use them in your cooking.
Together, shopping at Costco and local farmers' markets allows you to fully explore and appreciate the local cuisine.
Hack #5: Score a Cheap Hawaii Rental Car
Scoring a cheap rental car in the Hawaiian islands can significantly enhance your vacation experience, offering the freedom and flexibility to explore the island at your own pace. With a myriad of rental options available from economy cars to luxury convertibles, you can find something that fits your budget and needs. Car rental websites can offer competitive rates, often with added benefits like free cancellation and "pay-at-pickup" options. With a rental car being more of a necessity on Maui - having one at your disposal allows you the freedom to do things like drive along the scenic Hana Highway, visit the Haleakala National Park, or discover hidden beaches, all on your own schedule.
In addition to providing convenience, driving in Maui can be an adventure in itself, offering a chance to truly discover the island's diverse landscapes. Maui's roads take you through lush rainforests, past cascading waterfalls, and around rugged volcanic terrains, presenting awe-inspiring views at every turn. Driving also allows you to immerse yourself in the local culture, by making unplanned stops at charming roadside stands or local eateries. Remember to follow the driving etiquette and rules of the island to ensure a safe and enjoyable journey. So, secure that cheap rental car deal, and gear up for an unforgettable Maui road trip.
Hack #6:  Food Trucks - Eat Like a Local & Buy Local
Choosing to eat like a local and buying from food trucks is a fantastic way to truly immerse yourself in the local cuisine. Hawaii food trucks offer a unique and authentic culinary experience, often serving up traditional dishes with a modern twist. They have become a popular dining option for their innovative menus and high-quality food, offering a gourmet experience at an affordable price. From hearty tacos and sliders to exotic fusion dishes, food trucks provide a wide variety of flavors that cater to diverse taste buds.
Moreover, eating at food trucks allows you to engage with the local community. These mobile kitchens are often run by passionate chefs who are eager to share their culinary heritage. Engaging in conversations with them can provide insights into the local food culture and traditions. Plus, the casual and lively atmosphere of food truck gatherings often fosters a sense of community, making dining a more enjoyable and enriching experience. Therefore, eating like a local and buying from local food trucks is not just about satisfying your hunger, but also about experiencing the local culture through its food.
Hack #7: Take Advantage of Happy Hour
Happy Hour can be a fantastic opportunity to enjoy discounted beverages and appetizers while exploring local bars and restaurants. It's a tradition embraced by many establishments to attract customers during slower periods of the day, typically in the late afternoon or early evening. For visitors, it's an excellent way to try out different venues without breaking the bank, sampling a variety of cocktails, craft beers, and small plates that you might otherwise overlook. Whether you're winding down from a day of sightseeing or kick-starting your romantic evening, happy hour offers a budget-friendly way to enjoy the local food and drink scene.
Moreover, happy hour is not just about the deals - it's also a social event. It's a time when locals and tourists alike gather to unwind, making it a great opportunity to meet new people and soak up the local culture. You might find yourself striking up a conversation with a local who can recommend off-the-beaten-path attractions or bonding with fellow travelers over shared experiences. So when you're planning your day, remember to leave room for happy hour - it's a tradition that serves up both great value and memorable experiences. 
Hack #8: Stay in Walkable Lahaina
Staying in  Lahaina is a wonderful way to maximize your stay in Maui without exerting much effort or shelling out for a rental car. Most of the hotels and resorts offer shuttle service to and from the airport. Lahaina itself is known for its unique charm and history and offers an array of attractions all within walking distance. From the historic Lahaina Old Town with its popular sites to the vibrant Front Street, filled with art galleries, shops, and restaurants, there's plenty to explore on foot. The town's compact size and flat terrain make it easy to navigate, and you can take leisurely strolls along the waterfront while enjoying stunning views of the Pacific Ocean.
Not to mention Lahaina Harbor which offers various boat tours and activities from snorkeling and whale watching to a trip to Lanai and fishing.
Moreover, many accommodations in Lahaina offer convenient access to Kaanapali Beach, one of Maui's most beautiful beaches, and other nearby attractions. The town's central location makes it a great base for exploring other parts of the island if you choose to venture further. With a blend of convenience, accessibility, and rich cultural offerings, staying in walkable Lahaina allows you to immerse yourself in the Maui experience fully, without the need for extensive travel or planning.
See something else you like? Go ahead and add it!
As we conclude this journey, remember that the joy of discovery doesn't end here. There are countless other Maui Vacation Blog posts for you to explore, filled with insights and inspirations to enrich your experiences. If you're interested in exploring more rental options, our extensive vacation rentals await your perusal. We understand that every individual's needs and tastes are unique, so if you have any questions or require more information, please don't hesitate to contact us. Our team is always ready to assist you in making the best choices for your lifestyle. Thank you for joining us, and we look forward to guiding you on your next adventure.