Maui Top 10 Kid-Friendly Activities From Toddlers to Teens to Enjoy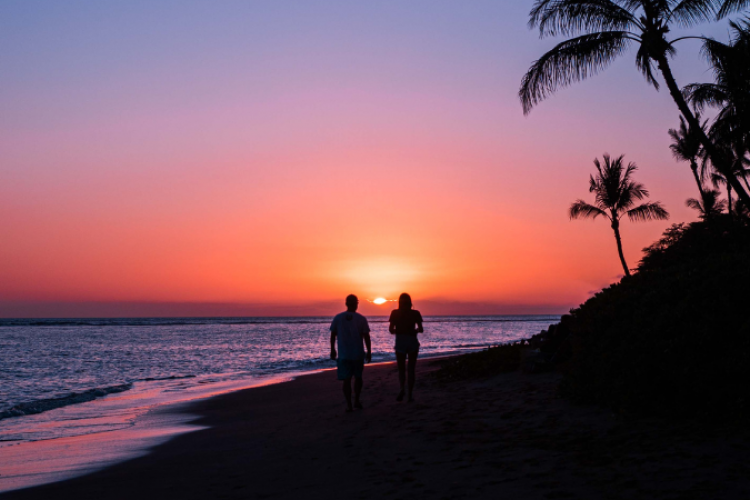 If you're looking for things to do with the kids in Maui while staying in a vacation home or condo, you'll be glad to know that there are plenty of activities to keep them entertained. From exploring the island's many beaches to enjoying some of the local attractions, from toddlers to teens there's something for everyone. Spending and making unforgettable moments with your little ones in Maui does not have to be expensive. Some of the best things to do are actually free. Making core memories for your children that they can bring with them is what parenting is all about. In this post, we'll share our top 10 kid-friendly activities on Maui so that you can make the most of your vacation.
Sign up for a Molokini Snorkel Tour
Molokini is a crescent-shaped volcanic islet that is situated just off the southwestern coast of Maui. This pristine location is renowned for its clear turquoise waters and vibrant coral reef, which makes it a popular destination for snorkeling and scuba diving. On a Molokini snorkel tour, you will have the opportunity to explore this underwater paradise and see a wide variety of tropical fish and other marine life. The tour typically includes transportation to and from Molokini, as well as all of the necessary snorkeling gear. Whether you are a seasoned snorkeler or a first-time visitor to Molokini, a snorkel tour is a perfect way to experience this one-of-a-kind location.
Go Under the Sea with Atlantis Submarine
For a unique way to experience the underwater world, take a ride on an Atlantis Submarine. These specially designed vessels allow you to descend to depths of up to 100 feet, providing an up-close look at the fascinating marine life that inhabits the world beneath the waves. As you glide through the water, you'll see a variety of colorful fish, coral reefs, and other sea creatures. And because the submarines are completely enclosed, you can enjoy this underwater adventure regardless of weather conditions or time of day. So whether you're a seasoned scuba diver or have never even dipped your toe in the water, a ride on an Atlantis Submarine is sure to be a memorable experience.
Attend a Lei-Making Class
Lei-making is a traditional Hawaiian art form that dates back centuries. Today, lei-making is still a popular way to celebrate special occasions like weddings and graduations. If you're interested in learning how to make your lei, there are several ways to get started. Many craft stores offer lei-making classes, or you can watch tutorials online. You'll need a few basic supplies, including flowers, ribbon, and needle and thread. Once you've gathered your materials, you can begin stringing the flowers together to create your beautiful lei. With a little practice, you'll be able to make a variety of different types of leis, a great way of introducing Hawaiian culture to your younglings.
Go Whale Watching
There's nothing quite like being surrounded by the vastness of the ocean and encountering its magnificent creatures up close. Whale watching off of Maui is an activity that everyone should experience at least once in their lifetime. Not only is it a humbling experience, but it's also a great way to learn about these fascinating animals. While there are many different types of whales, the most common ones seen on whale-watching tours are humpback whales. These gentle giants are known for their breaching behavior, where they launch themselves out of the water and then gracefully fall back in. Other popular whales to look out for include killer whales, sperm whales, and blue whales. If you're lucky, you might even see a dolphin or two! Whale watching is a great activity for nature lovers of all ages. So next time you're looking for something fun to do, why not go on a whale-watching tour? You're guaranteed to have an unforgettable experience.
Visit Sea Turtles at Ho'okipa Beach.
Ho'okipa Beach on the island of Maui is one of the best places in the world to see sea turtles. Every year, thousands of turtles come to the beach to rest and nest. The gentle waves and sandy shores make Ho'okipa Beach an ideal place for turtles to lay their eggs. And since the beach is protected from development, it's also one of the best places to see turtles in their natural habitat. If you're lucky, you might even spot a turtle swimming offshore. So if you're ever on Maui, be sure to check out Ho'okipa Beach - it's an unforgettable experience!
Treat the Kids to Hawaiian Shaved Ice
If you're looking for a fun and festive treat, Hawaiian shaved ice is the perfect option. Shaved ice is a classic Hawaiian dessert that's perfect for kids and adults alike. The ice is shaved into thin sheets, then flavored with syrup and toppings of your choice. Hawaiian shaved ice is usually served with fruit syrups, like mango, pineapple, or strawberry. You can also find shaved ice flavored with vanilla, chocolate, or coffee syrups. Top your shaved ice with whipped cream, sprinkles, or lychee nuts for a truly decadent dessert. Hawaiian shaved ice is refreshing and flavorful - it's sure to be a hit with the whole family!
Visit Maui Ocean Center
The Maui Ocean Center is one of the most popular tourist destinations on the island of Maui. This world-class aquarium is home to a wide variety of marine life, including sharks, turtles, and stingrays. Visitors can learn about the ocean ecosystem and see first-hand the importance of conservation. The center also offers several interactive exhibits, making it a great place for families to spend a day. Whether you're interested in learning about ocean life or just enjoying a day at the beach, the Maui Ocean Center is sure to provide an enjoyable experience.
Try Hawaii Mermaid Adventures
Are you looking for a unique way to experience Hawaii? If so, you should consider booking a mermaid adventure with Hawaii Mermaid Adventures. During your adventure, you will have the opportunity to swim with real mermaids and learn about these mythical creatures. You will also get to take part in a mermaid photoshoot, where you can dress up in a beautiful mermaid tail and pose for pictures. Whether you are a local or a visitor, Hawaii Mermaid Adventures is sure to provide you with an unforgettable experience. So what are you waiting for? Book your adventure today!
Old Lahaina Luau
The Old Lahaina Luau is one of the most popular tourist attractions on the island of Maui. The luau is held in an outdoor setting on the beach and features a traditional Hawaiian feast, live music, and dance performances. The luau is open to all ages, and reservations are required. The cost of the luau includes transportation to and from the luau grounds, as well as admission to the luau show. The Old Lahaina Luau is a great way to experience Hawaiian culture and cuisine and is an excellent option for families or groups looking for an authentic luau experience.
Enjoy a Picnic on Maui Shores
Families looking for a delicious way to spend time together on the shores of Maui should consider a picnic. Hawaiian delicacies such as poi, Lomi salmon, and Kalua pig are perfect for picnics, and they can be found at many of the island's food trucks and farmers' markets. For a truly authentic experience, families can even order a custom picnic basket from one of Maui's many local catering companies. Picnics are a great way to enjoy the island's beautiful beaches and stunning scenery while savoring some of its tastiest food.
Whatever activities you can spend with your kids is a cherished moment for all parents. It does not always have to be grandiose, after all, it's the experience and memories you make that matter the most. But trying these fun Maui activities definitely won't hurt. Who knows, maybe it'll even turn into a new family tradition! So, if you are staying in vacation homes or condos, make sure to have fun and spend the day with your loved ones.