Travel Guide: Visit Historic Lahaina Town on Your Hawaii Vacation!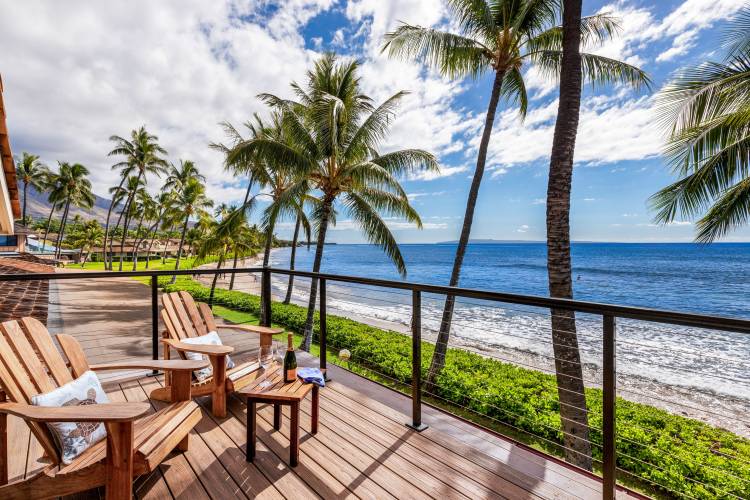 Lahaina is a stunning location on the island of Maui, Hawaii. Located along the western coast of Maui, it is known for its beautiful beaches, lush green hillsides, and vibrant culture. Once known as Lele, which means "relentless sun" in Hawaiian, Lāhainā has been transformed into a popular hotspot with dozens of art galleries, restaurants, and activities to explore.
The town of Lahaina was once the capital of the Kingdom of Hawaii and was a major whaling port city during the 1800s. Today it is home to many historical sites such as the Lahaina Jodo Mission temple complex and Puunoa Point. It's also a popular destination for tourists looking to experience all that Maui has to offer. With over a thousand vacation rentals, restaurants, shops, and activities available in Lahaina there's something for everyone! Whether you're looking for an adventure or just want to relax on one of its beautiful beaches, Lahaina has something for you.
Lahaina is Steeped in History
Lahaina, Hawaii is a town with a rich and fascinating history. Located on the island of Maui, it was once the capital of the Kingdom of Hawaii from 1820 to 1845. The town has served as a major whaling port and fishing town since the 1800s due to its prime location on whale migration routes, calm ocean conditions, and endless days. In addition, Lahaina was also the center of Hawaiian culture in the 19th century, with many royal residences built by Kamehameha II for himself and other chiefs.
The Lahaina Historic District is an important part of this history. It includes many buildings that were constructed during the whaling boom in the mid-1800s. These buildings are now preserved as a reminder of this era in Hawaiian history. Additionally, Lahaina Harbor is another important part of this history, having been conquered by King Kamehameha in 1795 and serving as an important port for whaling ships hunting sperm whales in the Pacific Ocean.
Today, visitors to Lahaina can experience its unique history through various activities such as visiting museums or taking part in Old Lāhainā Lū'au events. There are also plenty of opportunities to learn more about its past through guided tours or even just walking around town and exploring its historic sites. No matter how you choose to experience it, there's no doubt that Lahaina's history will leave you with a lasting impression!
Things to do in Lahaina
Lahaina, Maui is a perfect destination for any type of vacation. Whether you are looking for a family-friendly getaway, a romantic escape, or an adventure all your own, Lahaina has something to offer everyone. From shopping and strolling along the waterfront to relaxing on the beach and eating delicious local cuisine, there is no shortage of things to do in Lahaina.
The best way to experience all that Lahaina has to offer is by taking a stroll down its historic Front Street. Here you will find unique shops and boutiques filled with souvenirs and gifts from around the world. Take a break from shopping and enjoy some of the delicious restaurants located along Front Street. Enjoy fresh seafood dishes or sample traditional Hawaiian cuisine while admiring the views of the Pacific Ocean.
No trip to Lahaina would be complete without spending some time at one of its beautiful beaches and enjoying beach activities. Ka'anapali Beach is one of the most popular spots for swimming, snorkeling, and sunbathing. The nearby Kapalua Coastal Trail offers stunning views as you explore this picturesque area. If you're looking for something more adventurous, take a boat tour out to Honolua Bay Marine Reserve where you can go snorkeling among colorful coral reefs and tropical fish.
Luxury to Souviner Shopping in Lahaina
Discover the vibrant shopping scene in Lahaina, where expertise meets leisure. With an array of world-class shopping centers, you'll find everything you need and more. Embrace the unique blend of local culture and modern trends as you explore the best Lahaina has to offer.
Experience the charm of Front Street, Lahaina's iconic shopping district. Stroll through the historic streets, browse through boutique shops, and discover an assortment of art galleries, souvenir stores, and fashion outlets. Don't forget to visit the Outlets of Maui, where you can indulge in luxury brands at discounted prices. Seeking a more traditional experience? The Lahaina Cannery Mall offers a mix of local businesses and popular retail chains, providing a well-rounded shopping experience. Some of the most well-loved shopping centers in Lahaina are as follows:
Shops
Whalers Village
The Outlets of Maui
Crazy Shirts
Napili Farmers Market
Lahaina Canner Mall
Galleries
Lahaina Printsellers Ltd.
Wyland Galleries
Maui Hands
Moana Glass by Ryan Staub
Village Galleries in Lahaina
Make sure to embark on your Lahaina shopping and gallery adventure today and unearth the hidden gems that await you. From world-renowned art galleries to exclusive boutiques, Lahaina has something for everyone. Find your favorite keepsake and create memories that will last a lifetime.
Where to Eat When in Lahaina
Eating in Lahaina is an experience like no other. With its stunning views, delicious cuisine, and vibrant atmosphere, it's no wonder why this Hawaiian town is a popular destination for foodies. From the classic Lahaina Grill to the unique Bipolar Eats food truck, there are plenty of options to choose from when it comes to dining in Lahaina.
The Lahaina Grill is one of the most popular restaurants in the area and offers a wide selection of American and steakhouse-style dishes. The restaurant also has a great view overlooking the harbor and serves up some of the freshest seafood around. For something a bit more unique, Captain Jack's Island Grill serves up traditional Hawaiian dishes with a twist. From their signature poke bowl to their famous mahi mahi tacos, you're sure to find something that will tantalize your taste buds.
Other notable restaurants to visit when on a rental vacation in Lahaina according to Towns and Tourists:
- Hawaii, Polynesia, and Asian cuisine
- Reservation for outdoor dining
- Vegetarian-friendly
- Asian Fusion cuisine
- Ocean view dining
Gazebo Restaurant and Napili Shores
- Brunch
- Ocean view dining
- Near vacation rentals in Kaanapali
- Seafood and Hawaiian
- Outdoor setting
- Casual Dining
- Seafood and Breakfast
- Happy hour from 2:00 to 5:00 PM
- Seafood and Hawaiian
- Supports local fishermen, fresh catch is delivered straight from the sea
Best Places to Stay
Are you looking for the perfect vacation rental in Lahaina? Look no further! With its stunning beaches, vibrant culture, and exciting attractions, Lahaina is one of the most popular tourist destinations in Hawaii. Whether you're looking for a romantic getaway or a family vacation, there are plenty of great vacation rentals to choose from.
From luxury condos with oceanfront views to cozy villas and private estates, there's something for everyone in Lahaina. For those who want to be close to all the action, Alexandra's Front Street, property is right across from the seawall and sits on a half-acre of land. You'll love the charming feel of old Hawaiian, complete with high ceilings and expansive outdoor spaces. Take a dip in the private pool or wander the beautiful tropical landscaping.
For those who prefer to stay near the beach, Lahaina Oceanfront Estates offer breathtaking views of the Pacific Ocean. Both properties feature modern amenities such as private pools and hot tubs, making them ideal for couples or families looking for a relaxing getaway. 'No Ka'Oi Hale' Beachfront Home is another great option for beach lovers; it's just a three-minute walk away from the beach!
Puamana condo rentals are also one of the best places to stay in Lahaina. With townhomes nestled on 30 acres of tropical paradise, this Maui vacation rental community is the ultimate island getaway. Choose from 1 to 4-bedroom layouts that are perfect for almost any sized group.
No matter what kind of vacation rental you're looking for in Lahaina, you'll find something that suits your needs. From luxurious condos with oceanfront views to cozy villas and private estates – there's something for everyone here!
Explore Lahaina Now!
Are you ready to book that trip to Lahaina? There's no better time than now! Located on the island of Maui, Lahaina is a popular tourist destination with plenty of things to do and see. From Ka'anapali Beach to Old Lahaina Luau, there's something for everyone. With so much to do and see, it's no wonder why so many people visit this beautiful Hawaiian town every year.
Whether you're looking for a beachfront hotel or an exciting excursion, we can help you find the perfect fit for you. So if you're planning a trip to Hawaii, don't miss out on visiting Historic Lahaina Town - it's an experience you won't forget! Contact us today and let us help make your dream vacation a reality!