Why Maui is the Best Hawaiian Island to Choose for Your Vacation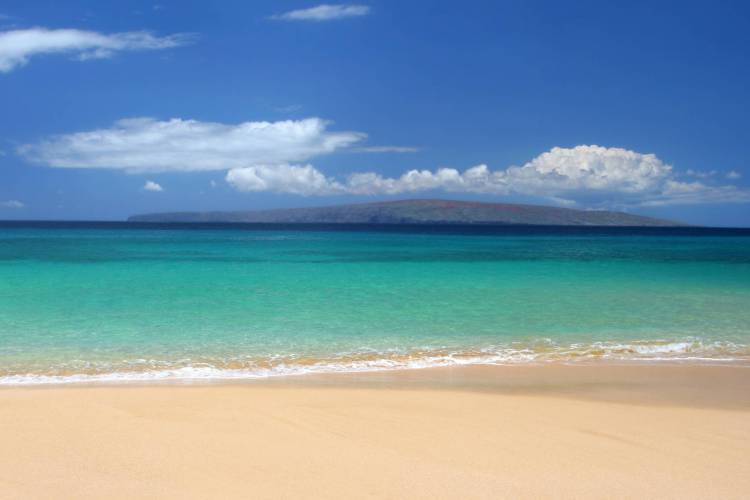 When considering a vacation in Hawaii, deciding on which island to visit can feel overwhelming. Each island boasts its own unique charm and attractions. Fortunately, if you seek a harmonious combination of natural beauty, thrilling adventures, serenity, and cultural experiences, Maui may be the perfect Hawaiian getaway for you. Allow us to elaborate on the reasons why:
Paradise for Beach Lovers
For beach lovers and water sports enthusiasts, Maui's beaches are literal slices of paradise. The crystal clear waters offer unparalleled snorkeling experiences, where one can explore the rich and vibrant marine life that thrives beneath the surface. Surfers will find the waves to be both challenging and thrilling, making for a truly rewarding day in the water.
Families can enjoy a leisurely day of swimming, construct intricate sandcastles or partake in a picnic amidst the stunning beach settings. And for those who simply wish to disconnect, the soft sand provides a perfect haven to lay down, soak up the balmy sun and drift off to the soothing sounds of the ocean waves.
To fully immerse yourself in the Maui beach experience, consider securing a vacation rental. Vacation rentals not only place you steps away from the beachfront, but also provide a home-like ambiance that hotels often lack. Lahaina, Napili Bay, or even Kaanapali Beach are some of the world's best beaches to visit. The perfect day at the beach ends with a stunning Maui sunset viewed from the comfort of your own beach-side rental, truly embodying the spirit of a relaxing Hawaiian getaway.
Historic Sites and Cultural Experiences
Maui offers a rich cultural history that dates back centuries. Hike to Iao Valley and take in the natural beauty of its lush green hills and streams or visit the Haleakala National Park for some of Hawaii's most exquisite views, including an incredible sunrise or sunset over Maui's highest peak – the Haleakala crater. For a taste of traditional Hawaiian culture, join one of the many luaus offered throughout the island and learn about hula dancing, Polynesian voyaging and more.
Thrilling Adventures
The adventure opportunities in Maui are truly limitless, making it a dream destination for thrill-seekers. Imagine soaring over the lush rainforest and stunning waterfalls of Hana in a helicopter, offering a bird's eye view that promises an excitement like no other. Or perhaps you'd prefer the exhilarating experience of parasailing, floating high above the sapphire-blue Pacific Ocean, with a stunning panorama of the island beneath you. For those who crave an adrenaline rush on land, helicopter ride adventures await, where you can zoom across the Maui landscapes at high speeds.
Nature enthusiasts will also enjoy a walk through the island's diverse ecosystems; from the bamboo forests on the Pipiwai Trail to the Haleakala Crater trails that traverse Mars-like terrains. Don't miss out on the opportunity to go whale-watching either. Between December and May, you can witness the majestic humpback whales in their natural habitat, a truly awe-inspiring spectacle. Each of these adventurous activities promises an unforgettable experience that perfectly captures the spirit of Maui.
Delectable Hawaiian Cuisine
Maui's culinary scene takes center stage with a delightful fusion of traditional Hawaiian flavors and modern gastronomy. It's a paradise for food lovers, offering an array of succulent local delights that cater to all palates. From beachside food trucks serving the famous "plate lunch" to five-star restaurants offering gourmet Pacific Rim cuisine, Maui's food scene is a testament to its cultural diversity and rich agricultural resources.
While enjoying your vacation rental in Maui, make sure to venture out and indulge in the island's vibrant culinary scene. Here are a few restaurants you should consider:
Rich Cultural Heritage
Maui's rich cultural heritage is prominently displayed in the island's many historical landmarks and events. To truly immerse yourself in Hawaii's past, a visit to the Lahaina Historic Trail is highly recommended. Walking through this trail is like stepping back in time, as it guides you to over 40 sites of historical significance, including the Baldwin Home Museum, the Old Lahaina Courthouse, and the famous Banyan Tree Park. The island's heritage is further celebrated during the annual Makahiki Festival, a traditional Hawaiian event that honors the god Lono with sports, games, and feasts.
To witness Hawaiian culture in action, stop by the Hana Cultural Center and Museum. Here you'll find a traditional Hawaiian village, complete with thatched buildings and ancient artifacts. Lastly, don't miss out on a visit to the Haleakalā National Park, a sacred place in Hawaiian legends. These experiences offer a deep dive into the island's rich history, making your visit to Maui not just a vacation, but also a cultural education.
Adventure Awaits
Maui offers some of the best adventure experiences in the world, making it a must-visit destination for thrill-seekers. Whether you are looking for a thrilling hike, a challenging bike ride, or an exciting windsurfing excursion, Maui has something for everyone. With its picturesque landscapes, visitors have the opportunity to explore the endless adventure options the island has to offer. Imagine conquering a bamboo forest and reaching new heights while zip-lining, then unwinding on a beautiful, secluded beach at sunset. These unique experiences make Maui one of the best adventure destinations, and an unforgettable destination for anyone seeking an adrenaline-fueled trip.
Aloha Spirit
Last but not least, what sets Maui apart is its people. The warm hospitality and genuine friendliness of Maui's residents embody the true spirit of Aloha. It's this welcoming atmosphere that often turns first-time visitors into repeat guests.
In conclusion, Maui offers a diverse and rich vacation experience that caters to all types of travelers. Its stunning natural beauty, coupled with its vibrant culture and endless activities, make Maui the best Hawaiian Island for your vacation. So, pack your bags and let Maui captivate your heart!